La Prairie Skin Harmony L'Extrait Is Youthfulness in a Bottle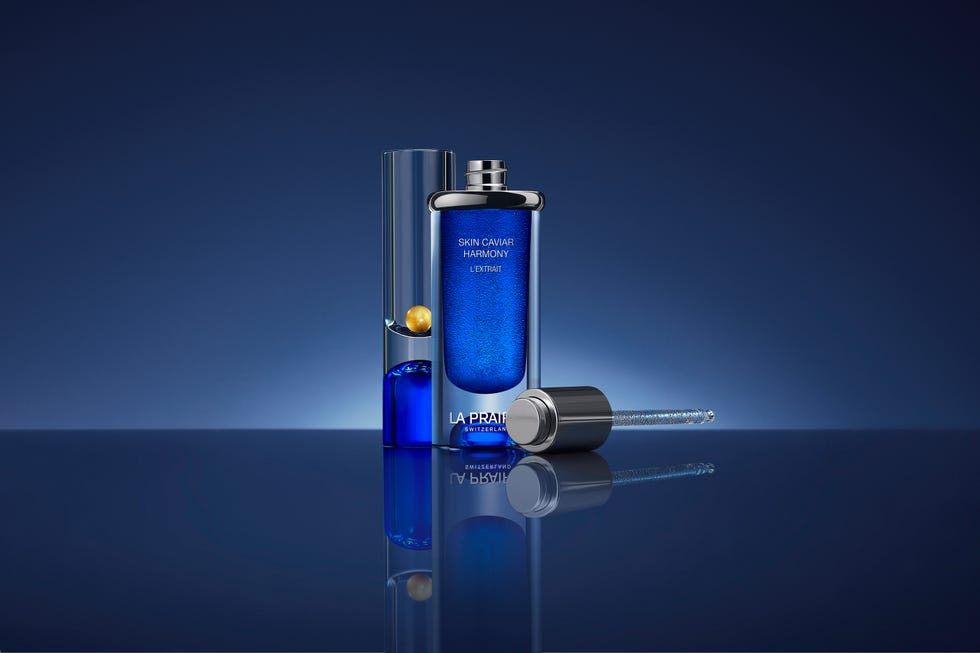 Years of living by Drake's motto "You Only Live Once" or the maxim "Carpe Diem" comes with an inherent risk: aging skin. Everyone's story likely began the same way: fine lines appear on the forehead and an appointment is immediately booked to dissolve them with injectables, or dark, dull, and baggy under eyes emerge and the search for eye serums and creams infused with anti-aging properties starts. Plainly put, beauty has an obsession with youth, which sends aging-averse people—like me—on an arduous path to immortality.
Of course, the thrill of the chase lies not only in the gradual disappearance of wrinkles or the supple radiance once we cross the finish line, but also in the discovery of cutting-edge treatments and transformative concoctions along the road to the fountain of youth glow. I'm no chemist, but I imagine the water in that fountain comes from the purest and highest quality springs in Switzerland, flowing harmoniously with enriching active ingredients derived from caviar extracts to firm and boost the skin's youthful appearance. Thankfully, it's already been bottled up for you and neatly packaged in a cobalt blue vial. Thirty-five years since it debuted its inaugural caviar product in 1987, La Prairie returns with its most innovative formula yet: Skin Caviar Harmony L'extrait.
The promise of a youthful visage costs a whopping $820, which makes one wonder if the luxury skincare brand is worth the hype. What type of consumer would want to spend that amount on one single product, anyway? According to Dr. Daniel Stangl, La Prairie's director of innovation, the brand's customer is one who values results.
More From ELLE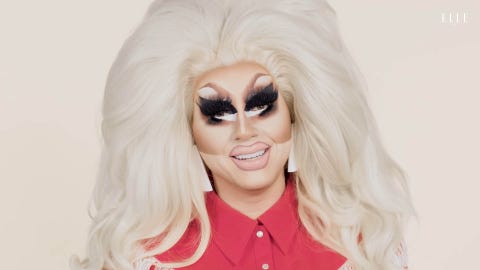 "The consumer who should buy La Prairie is someone who expects results that he or she can see in their face," Dr. Stangl explains. At La Prairie, a formula is only as good as its performance, hence the hefty price tag attached to each product. Since its debut, the Swiss brand has always explored the harmony between art, nature, and science. Through these discoveries—and clinical studies from its in-house testing institute—La Prairie's exceptional performance stands on the back of robust research from its scientists, inventive ways to repurpose its signature caviar composition, and visible results that last longer than the bottle's lifespan.
"It's expensive, but it's worth it," he adds, with a smirk of someone who knows something I don't. He expounds on the reason behind that smirk. "We are really at the top of performance. It doesn't mean that competitors are not able to do good business, as well. They also have great scientists that do a great job, but I think we have abilities within La Prairie that's probably beyond what other companies or brands are able to do, in terms of selection of active ingredients, concentration, etc."
Knowing La Prairie's signature element, caviar, is essential to understanding its world. Each product in La Prairie's lineup is built around the brand's caviar science, which proffers a host of rich nutrients and antioxidants that help rejuvenate the skin and thwart aging. La Prairie has refined their caviar technology to create classic formulations like Caviar Absolute ("a very gentle extraction procedure") found in the Skin Caviar Absolute Filler and Caviar Premier ("a mimetic fingerprint of the composition of caviar") used in the best-selling Skin Caviar Luxe Cream.
The first dollop of Skin Caviar L'Extrait deposits a gel-like solution with small beads that dissolve into the skin as you massage the product with your fingertips. The tube encapsulates La Prairie's new Caviar Infinite, a composition comprised of caviar actives augmented with La Prairie's Exclusive Cellular Complex and the "intense richness" of a top-secret specific ingredient that, together, work to reinforce and densify the hypodermis layer of the skin. Similar to a home, our skin is sustained by horizontal and vertical elements that are more sturdy while we are young but become less so with age. This is how YOLO soon transforms into "Oh, no"; the weaker the skin's ligaments, the more easily skin sags and wrinkles appear. Whereas most products on the market target horizontal anchors, Dr. Stangl devised an audacious approach with Skin Caviar Harmony L'Extrait to treat the skin's vertical pillars.
"Skin Caviar Harmony L'Extrait not only works against sagging and the loss of volume, but we also address elasticity, moisture, smooth skin surface, and so on," Dr. Stangl adds. "We actually focused, so far, only on the horizontal elements that we neglected the vertical ones that give the stability to the skin. I think that's the new thing that we're introducing with this—strengthening those vertical pillars to regain stability so that we counteract sagging."
Of course, the La Prairie performance also includes a distinctive sensory experience, from the weightlessness and fluffy texture of the serum to the subtle aroma released with each pump. Eyes are drawn to the cobalt blue container that combines form and function, a notion influenced by the Bauhaus movement—one of the most influential art alliances that began in German in 1919—before a touch or a scent.
Skin Caviar Harmony L'Extrait was released at Art Basel 2022 with the support of five young graduates from famous art schools across the world—Lauren Januhowski, Jasmine Deporta, Kristin Chan, Gloria Fan Duan, and Talia Golchin—mentored by Dutch designer Sabine Marcelis. Following in the steps of the women of the movement who defied odds and blazed a trail for future generations in the face of gender inequalities, the five talents embarked on a year-long collaboration and were entrusted to create their own rendering of the pursuit of harmony, as part of La Prairie's ongoing Women Bauhaus Collective initiative.
"Art often is about harmony—harmony is actually the DNA of La Prairie," Dr. Stangl adds. As is the tireless pursuit of timeless beauty. We may only live once, but if there's a secret to aging gracefully, La Prairie has the recipe.
Nerisha is the beauty commerce editor at ELLE.com, covering all things beauty (and fashion and music). She has a penchant for sneakers and nude lip glosses, and spends way too much time re-watching 90s sitcoms.