Capture the Disney magic at home by whipping up a homemade Dole Whip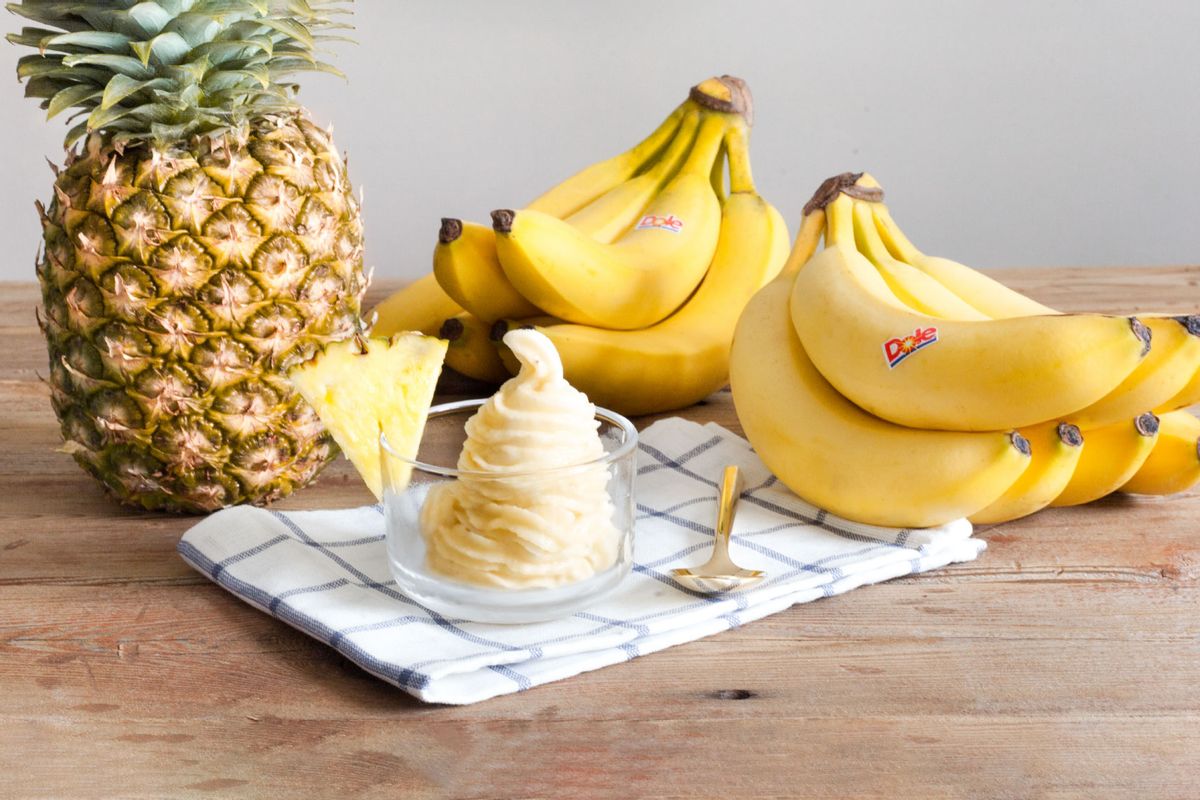 I informed my dad via text this morning that, according to Disney, it's National Dole Whip Day.
His response? "Every day is 'Dole Whip Day' at Disney."
Indeed, the Dole Whip — a simple frozen treat made of bananas, coconut milk and pineapple — has been an iconic part of Disney Parks since its debut at Magic Kingdom Park in 1984.
Dole Whips quickly attained something of a cult following, prompting enthusiasm for these fan-favorite snacks to spread outside of Disney Parks. There are Facebook groups with names like "I wanna be where the Dole Whips are" and "Dole Whipped: Dishing on Disney." You can purchase T-shirts with sayings such as "I wonder if Dole Whip thinks about me too" and "He's a 10, but doesn't like Dole Whip. He's a 1." And you better believe that there are collectible Dole Whip Disney pins available for purchase and trade.
Now, courtesy of the Dole Food Company, fans of the beloved treat can capture a little Disney magic in their own home kitchens with this DIY Dole Whip recipe. It features just five simple ingredients, including ripe pineapple, and takes only 20 minutes to make. It's also gluten-free, non-dairy and vegan, making it the perfect warm-weather dessert to share.
Ingredients
1 cup ripe Dole pineapple, chopped and frozen

1 ripe Dole banana, peeled and frozen

2 1/2 teaspoons powdered sugar

1/2 cup unsweetened coconut milk

1 teaspoon lime juice
Read more
about the magical foods at Disney Parks
Salon Food writes about stuff we think you'll like. Salon has affiliate partnerships, so we may get a share of the revenue from your purchase.