NHS trials using drones to deliver chemotherapy drugs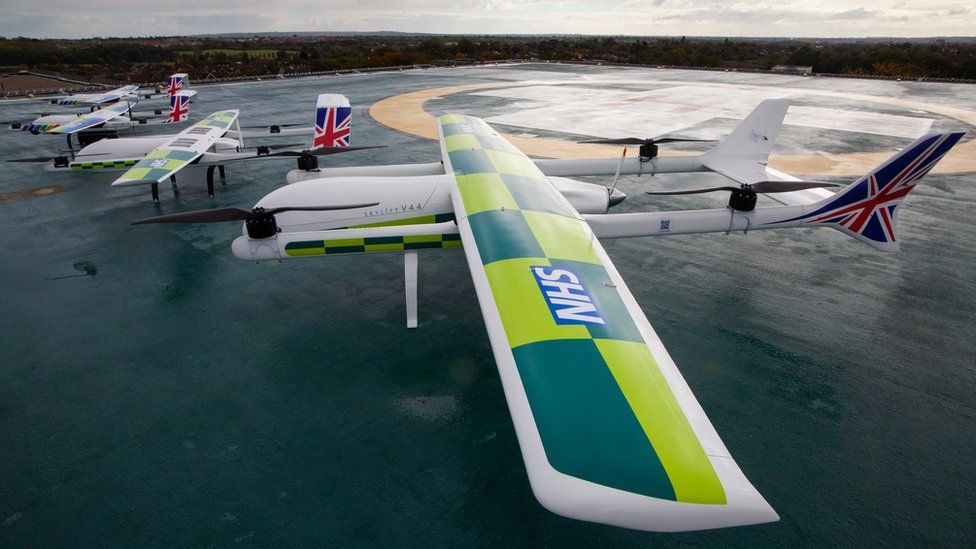 Drones are to be used to courier drugs in a bid to speed up the delivery of vital medicines, the NHS has announced.
Chemotherapy drugs will be flown from Portsmouth to a hospital on the Isle of Wight as part of a pilot scheme – with the first flight later on Monday.
NHS England said it was hoped that the technology would lead to "same-day delivery" of orders across the country.
Chief executive Amanda Pritchard said the scheme, which will also be trialled in Northumbria, was "extraordinary".
If successful, it's believed the trust would be the first in the world to deliver chemotherapy drugs by drone.
Announcing it ahead of the 74th anniversary of the founding of the NHS, she said it was "clear that the pace of change and improvement across the health service is only accelerating".
"Delivering chemo by drone is another extraordinary development for cancer patients and shows how the NHS will stop at nothing to ensure people get the treatment they need as promptly as possible – while also cutting costs," she added.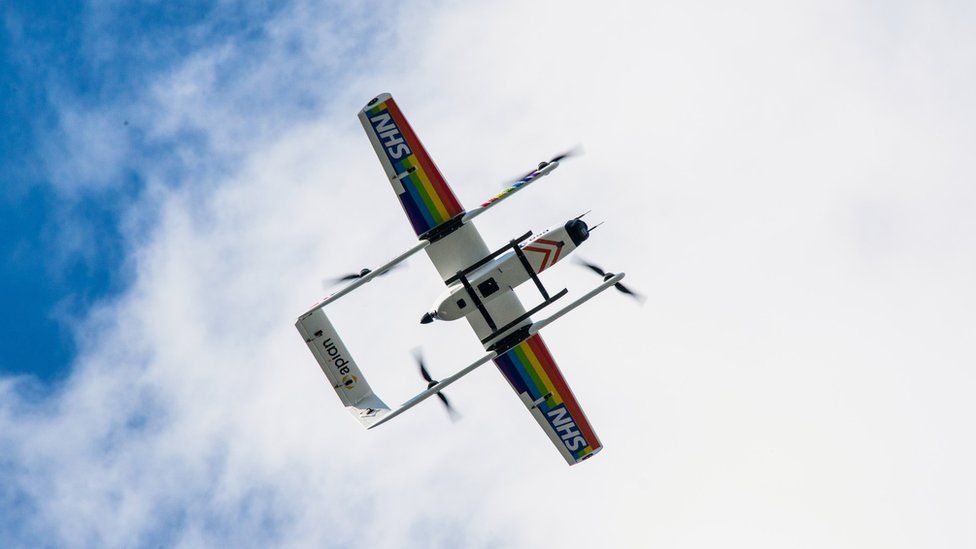 The scheme will cut delivery times to the island from four hours to 30 minutes, with one flight replacing two car journeys and one hovercraft or ferry journey per delivery.
The drugs will be flown directly from the pharmacy at Portsmouth Hospitals University NHS Trust to St Mary's Hospital, where staff will collect them before distributing it to hospital teams and patients.
An NHS England spokesman said chemotherapy drugs were difficult to transport as some doses have a short shelf life.
He added that it was hoped the new delivery method, which has been created in partnership with tech company Apian, would offer a better option for cancer patients living on the Isle of Wight, many of whom currently have to travel to the mainland for treatment.
Health Secretary Sajid Javid said he wanted England to "become a world leader in cancer care" and using the drones would mean patients "will have quicker, fairer access to treatment, no matter where they live".
A trial of the drone programme in Northumbria is expected to follow the initial Isle of Wight trial.