How to make homemade pizza muffins, a super kid-approved dish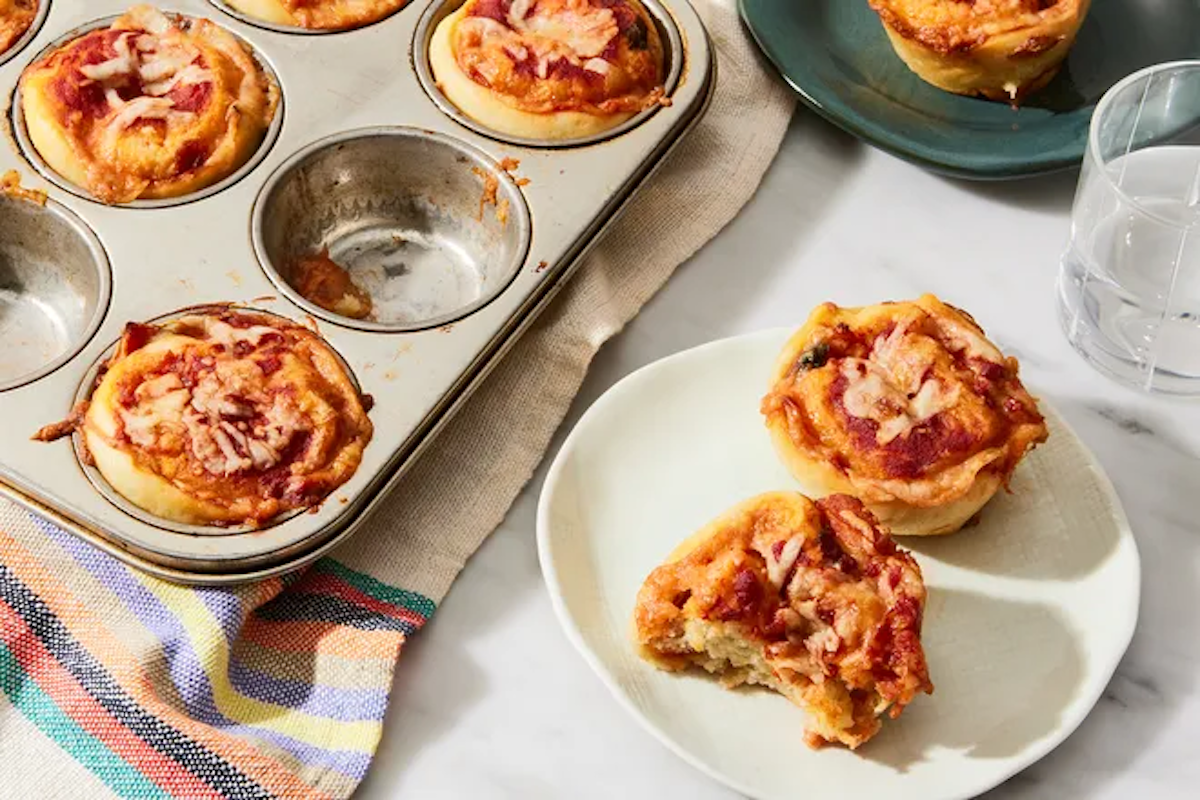 Learn to make easy pizza dough with an array of toppings such as marinara sauce, pepperoni, basil leaves, shredded mozzarella, and parmesan cheese for lots of savory gooeyness.
Watch this recipe
Pizza Muffins
Ingredients
3/4 cup warm water (110°F to 120°F)
1 1/2 teaspoons active dry yeast
1 teaspoon granulated sugar
2 cups all-purpose flour, plus more for the work surface
1/3 cup extra-virgin olive oil
1 1/2 teaspoons kosher salt
Softened butter, for the pan
Directions
In the bowl of a stand mixer with the dough hook attached, combine the water, yeast, and sugar. Let stand until foamy, about 3 minutes. Add the flour, olive oil, and salt and knead the dough until it is smooth and stretchy, 5 to 10 minutes. Scraped down the sides of the bowl, form the dough into a neat ball, cover, and let rise until doubled, about 1 1/2 hours.
Butter a 12-cup muffin pan or add liners. On a lightly floured surface roll the dough out to about a 7×15-inch rectangle. Spread the sauce evenly over the surface. Sprinkle with pepperoni and basil. Top with mozzarella and Parmigiano Reggiano. Starting from the long end, carefully roll the dough up and pinch the seam closed.
Slice the dough into 12 equal pieces and transfer to the prepared pan. Cover with plastic and let the dough puff one more time, about 30 minutes. Heat the oven to 375°F.
Top with a bit more sauce and cheese. Bake until the muffins are set in the center and golden brown, 20 to 30 minutes. Transfer the tin to a rack and let cool for 5 minutes then use an offset spatula to remove the muffins to a serving plate. Serve immediately with more warm sauce for dipping.