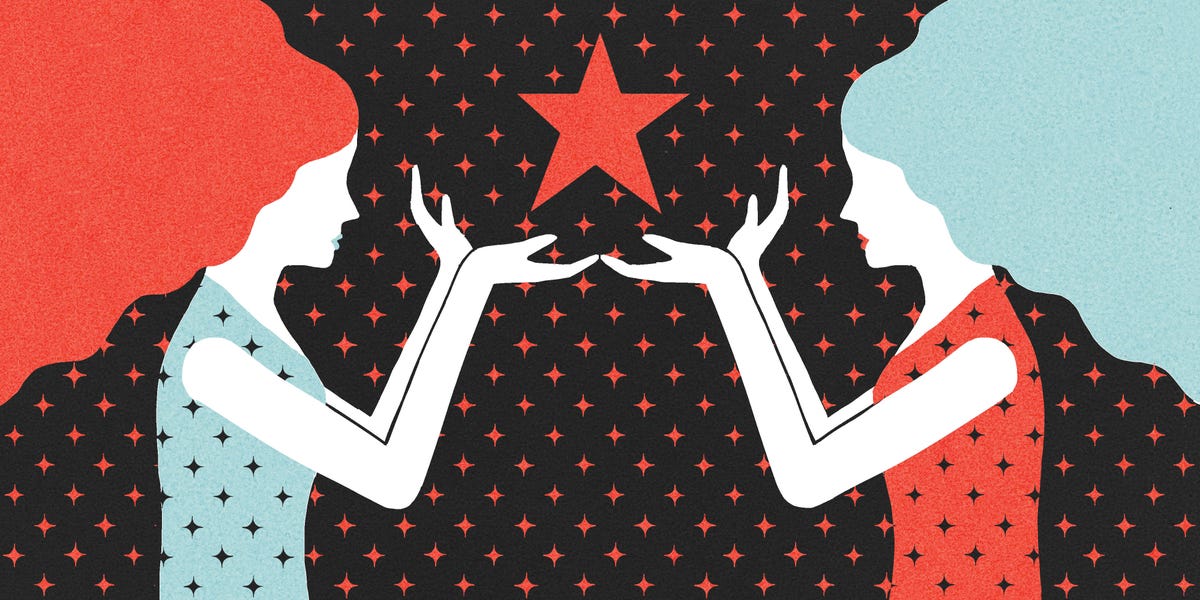 WEEK OF April 4 – 1 0, 2022
Here's a brain teaser for you, Gemini: Is honesty always the best policy? You might get some real-life clues this Monday, April 4, as say-anything Mars aligns with circumspect Saturn in Aquarius and your candid ninth house. These two polar opposites only meet up once every other year, and when they do, you could be confronted with a puzzling paradox. It might be a "yes-no" answer OR an "it depends."
With Mars urging speed and expediency and Saturn in protective mode, you might realize you CAN be truthful—in due time. For instance, in a new situation, you might prefer to hold back a little so things aren't misconstrued, or to wait until someone has earned your trust. And, ultimately, there's the question of "whose truth?" Sometimes, it's not a matter of whether your beliefs are "true" or not; it's how you express them to other people. (After all, at the end of the day, would you rather be right or happy?) If the honesty you're considering involves letting others know their shortcomings, see if there's a way to communicate your thoughts by turning a negative into a positive. Meaning, rather than telling your colleague where she messed up, suggest she try doing things another way. And whenever appropriate, add a healthy dose of humor to lighten the vibe!
When vixen Venus revs into Pisces and your future-focused tenth house on Tuesday, it sets up a month that's made for McLovin'! From now until May 2, you'll be ready to call in a partner who not only meets your standards but exceeds them! Or, if you're already part of a power couple, you can take a next step toward a lasting commitment. Relationships that don't have at least strong potential to go the distance won't make the cut after Monday. Stop wasting your precious time and clear the decks for someone on your wavelength. The tenth house is also your professional sector, and with Venus huddled here for the next four weeks, single Geminis could meet a match at a work event, industry shindig or even at the office coffee station. Just make sure you're not flagrantly defying company policy by crossing that line, so proceed with caution!
Even as your love life is heating up, be sure to keep plenty of white space in your calendar starting this Sunday! Your galactic guardian and convivial "people-planet," Mercury, kicks off its annual trek through slow-jamming Taurus and your laid-back twelfth house. From now through April 29, you'll crave plenty of alone time for introspection and meditation as well as for creating and downloading divine inspiration! The latter might come at the most unexpected times, so while you can't exactly be "ready" for them, you CAN keep a journal, sketchpad or another "capture device" at your side for the next few weeks. Hyperkinetic Gemini energy isn't the most conducive to sitting still and quieting your thoughts, but this is an ideal time to give those endeavors another serious attempt. Practice can make perfect—IF you stick with it for the long haul. You get to decide what you want to invest your time and energy into, but anything with a spiritual or metaphysical dimension is favored now!
This content is created and maintained by a third party, and imported onto this page to help users provide their email addresses. You may be able to find more information about this and similar content at piano.io