Scott Disick Brought His New Girlfriend to 'The Kardashians' Premiere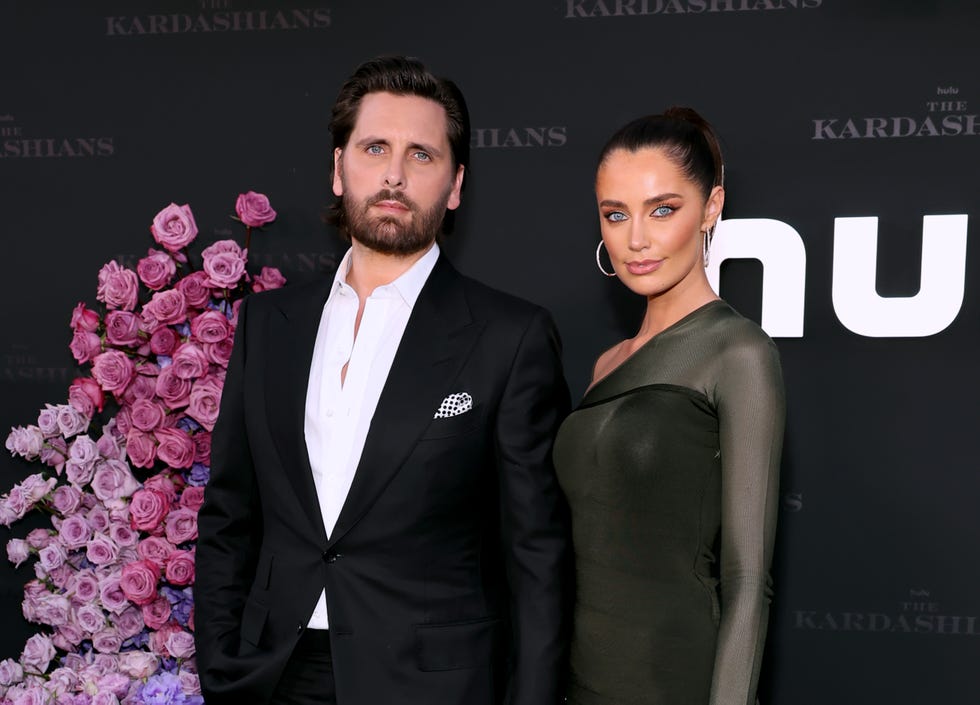 To everyone wondering if Scott Disick would show up at Hulu's The Kardashians premiere despite the awkwardness between him and ex-fiancée Kourtney Kardashian: Absolutely. Not only did the Keeping Up With The Kardashians fan-favorite make an appearance, but he up brought his new girlfriend, model Rebecca Donaldson, and posed with her in official red carpet pictures.
This marks Scott and Rebecca's first official appearance together after being spotted out in early April. Making this particular event their debut is definitely…a choice. Kardashian was also at the premiere alongside her new husband(ish) Travis Barker.
To make this situation even more uncomfortable, Kardashian and Barker are hot off the heels of an (unofficial) Vegas wedding, and while sources haven't spilled how Scott feels about this yet, he hasn't historically been the most enthusiastic about their relationship. Just a couple weeks ago, a source told Us Weekly that Scott "can't stand being around" and "despises Travis" but is trying to look past it because he "adores his kids and would do anything to make them happy."
Apparently the pair are "not on friendly terms" and only hang out "because the kids are around." Meanwhile, Scott "feels like Kourtney was the one that got away and [he] still can't wrap his head around the fact that they're getting married soon. He feels like he's not going to find someone like Kourtney."
Looks like Travis and Scott managed to keep their distance at The Kardashians premiere, but yikes. Anyway, reminder that this show airs Thursday, April 14 on Hulu!
This content is created and maintained by a third party, and imported onto this page to help users provide their email addresses. You may be able to find more information about this and similar content at piano.io