Instagram: Presenter Rachel Riley received series of porn messages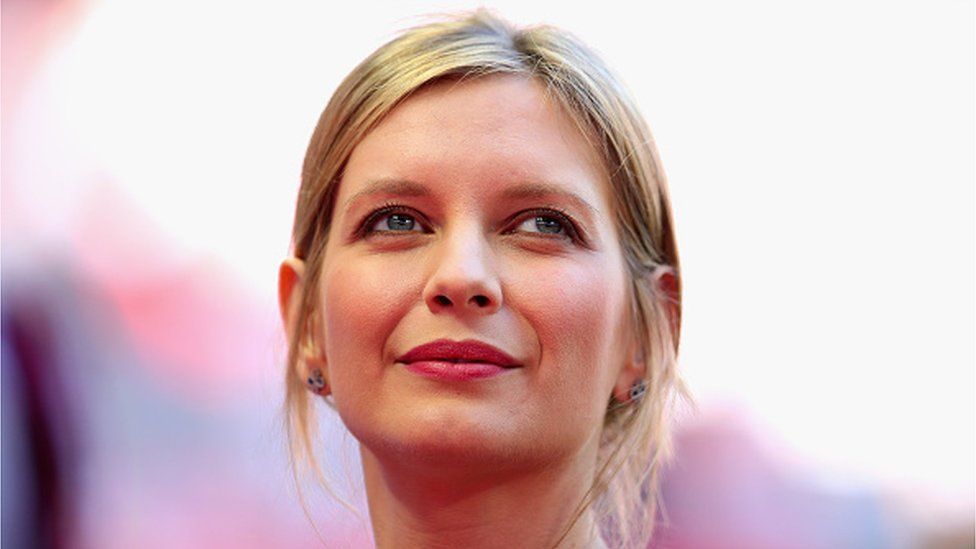 A television presenter was sent 31 videos of a penis by a single man on Instagram direct messages (DMs).
Rachel Riley, who co-presents Countdown, said knowing that people have sent her these "turns my stomach".
The DMs were uncovered by disinformation researchers the Center for Countering Digital Hate (CCDH).
Instagram, owned by Meta, said the platform offers a way to filter abusive messages so that users do not have to see them.
Abusive messages 'ignored'
The CCDH is a non-profit organisation which monitors and lobbies against online hate and misinformation.
Its research found 90% of abuse in private messages is ignored by Instagram, despite being reported to moderators.
Five celebrities, including Ms Riley and actress Amber Heard, gave their social accounts to the CCDH so their DMs could be monitored over a number of months.
The researchers logged abuse sent by 253 accounts and reported them using the Instagram app or website. They found that 227 remained active at least a month after their reports were filed.
Meta told the BBC it does not disable accounts over one violation of its rules. Instead, the user will get a strike and will not be able to send any more DMs for a set period of time.
The CCDH found that Instagram DMs are regularly being used to send image-based sexual abuse.
These include cyberflashing, where an abuser sends another person an image of their genitals without consent, or unsolicited photos known as "dick pics".
It also uncovered the fact that several users who sent image-based sexual abuse were "serial cyberflashers".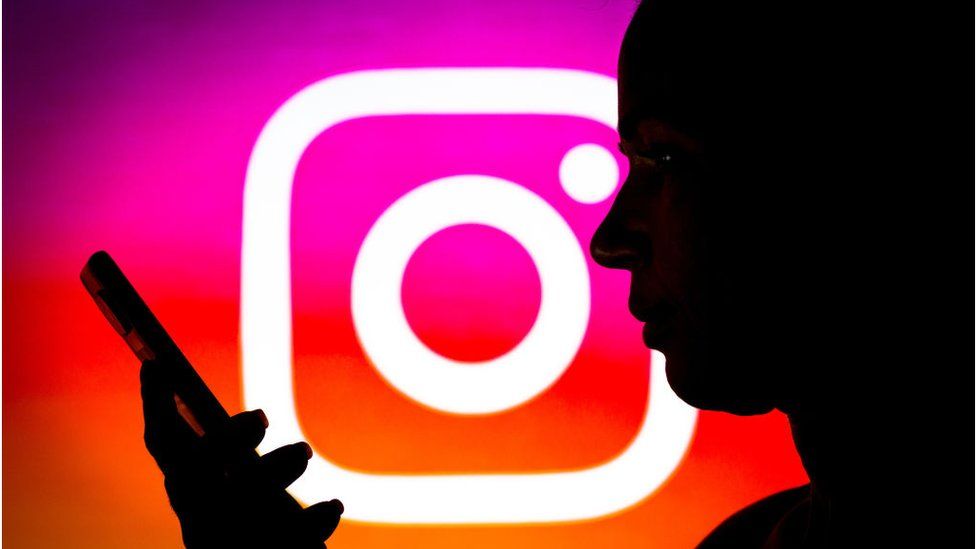 Within Ms Riley's data, CCDH's researchers found one man had sent her three images and 31 videos of his penis. In 26 of them, he is masturbating, including one on to a tablet computer displaying a photo of the presenter.
Ms Riley, 36, said, "It really makes me not want to go into my DMs at all, because it's revolting. It's astounding to know that randomers are sending porn – it empowers them to know that it's gone to your inbox. They get off on it."
Cindy Southworth, the head of women's safety at Meta, told the BBC: "The harassment of women is unacceptable.
"That's why we don't allow gender-based hate or any threat of sexual violence, and last year we announced stronger protections for female public figures.
"Messages from people you don't follow go to a separate request inbox where you can either block or report the sender, or you can turn off message requests altogether."
Ms Riley said: "On Instagram, any old pervert can privately send you something that should be illegal. If they did it on the street, they'd be arrested."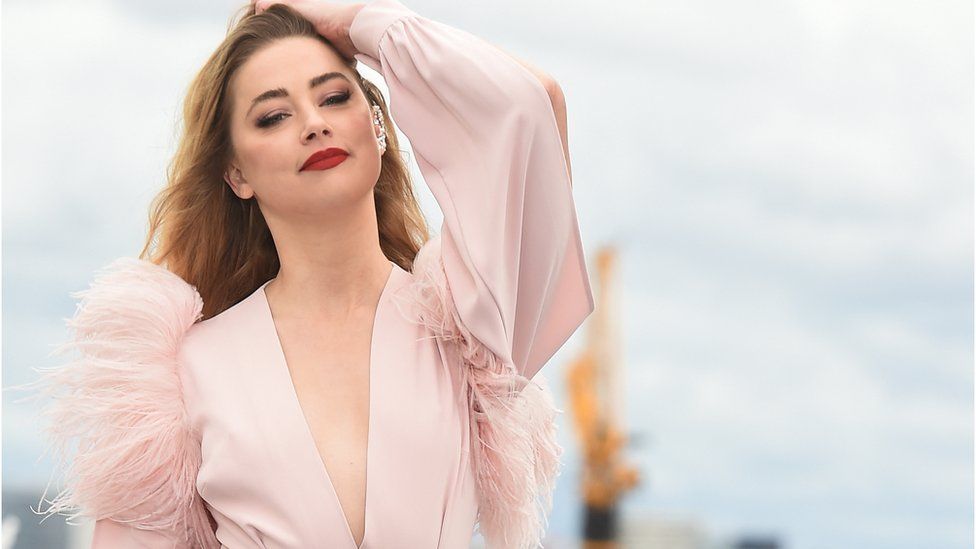 Ms Heard, who has more than four million followers on Instagram, has received death threats by voice note.
The CCDH also found that one in seven voice notes sent to the women were abusive.
According to Instagram: "You can report abusive photos, videos and messages that are sent to you". However, voice notes are not specifically included in its policy.
The CCDH said it could not report a voice note death threat that an account had sent to Ms Heard, but the research team did manage to report the account, which remained active.
Meta said when an entire DM chat is reported, the review teams can look at voice notes within that chat.
Imran Ahmed, CCDH chief executive, told the BBC: "Voice notes are not something you can instantly react to and block, they are something you are forced to experience – whether that's a business proposal, or someone performing a violent sexual act or making a death threat."
Ms Heard said she had been dealing with this level of abuse of a very long time. She no longer uses her own Instagram account.
"Social media is how we connect with one another today, and that medium is pretty much off limits to me. That's the sacrifice I made, the compromise, the deal I made for my mental health" she said.
Not your average Instagram user
Also included in the study were Jamie Klingler, the co-founder of Reclaim These Streets, author Bryony Gordon, and Sharan Dhaliwal, the founder of Burnt Roti magazine – they had all received personal attacks.
The women were aware that they are not representative of the average woman on Instagram – but each worries that the abuse they are sent online could hamper women's free speech.
Ms Heard said: "If I can't open Instagram, if I can't engage at all, then what does it say about a person who doesn't have the emotional resources that I have, that come with age and experience?"
Ms Riley also expressed concern about younger females, saying: "Teenage girls could receive this stuff while no-one else knows, because it's behind closed doors. It's invasive and disgusting."
Researchers looked through 8,717 DMs from data downloads of all five women in the study, and found that one in 15 of them broke Instagram's rules on abuse and harassment.
After analysing the text, audio, image, and video messages, 567 contained misogyny, image-based sexual abuse, other hatred and graphic violence.
Mr Ahmed continued: "There is an epidemic of misogynist abuse taking place in women's DMs. Meta and Instagram must put the rights of women before profit."