Bafta Games Awards 2022: 'Plucky underdogs' go up against hit titles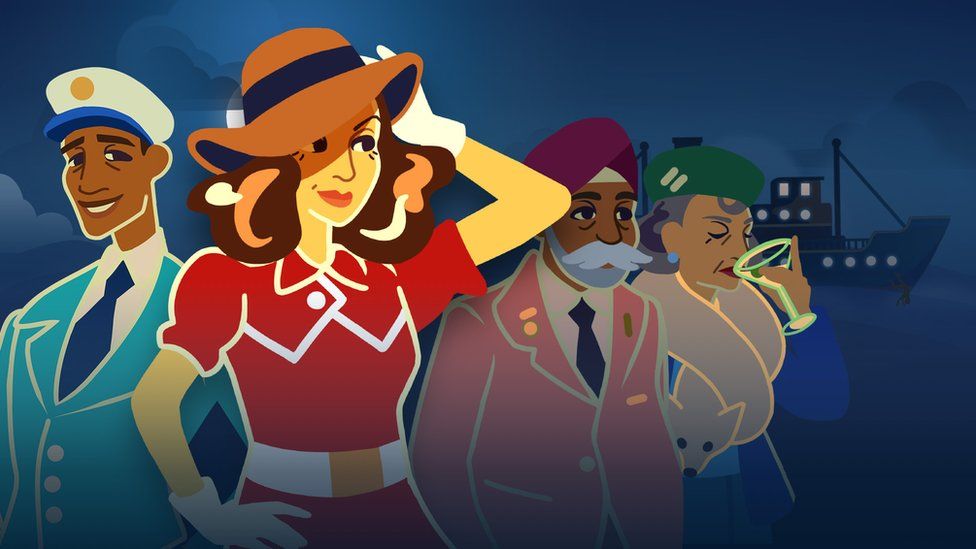 Hit games like Forza Horizon 5, Call of Duty and Fortnite will go up for prizes at the Bafta Games Awards later.
They will be joined by the likes of Overboard!, which was made in three months by a team of four people during the pandemic "because they were bored".
Overboard! co-creator Jon Ingold said: "It's really great that Bafta, widely recognised for the glamour of film and TV, shows all the sides of gaming."
His title is among the six nominees for the best British game award.
Overboard! is a twist on an Agatha Christie-style whodunit. Ingold said: "Games are much more than just Grand Theft Auto, or whatever the big release of the year is.
"I still think games are treated as a kind of secondary form of media by a lot of people, but there's a lot of quality stuff out there. It's such a diverse space, and a lot of people outside games don't realise that.
"One of the things the Baftas can really do is show just how varied games have become over the last 10 or 15 years."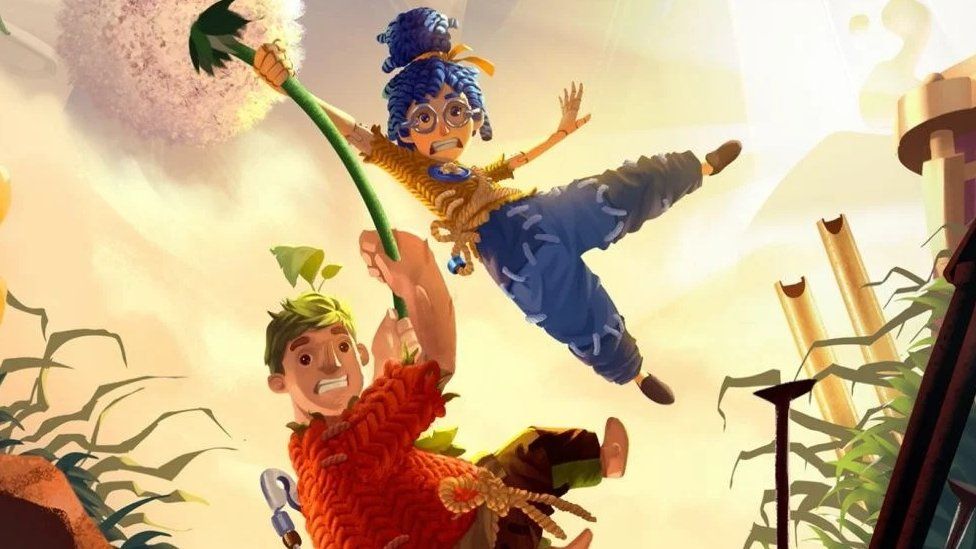 Co-operative puzzle game It Takes Two and dark psychological horror Returnal lead the way in terms of the overall number of nominations this year.
Ingold said his game's recognition "feels extraordinary" and that Bafta voters had been "willing to look at games outside of the usual mainstream titles".
He said: "Big games have an enormous amount of money behind them [for] research and marketing. For a company of three or four people, trying to get people to know your game even exists is the hardest challenge.
"I like the fact that we can say we're on the Bafta stage with some huge titles with millions of dollars behind them. I like being the plucky underdog."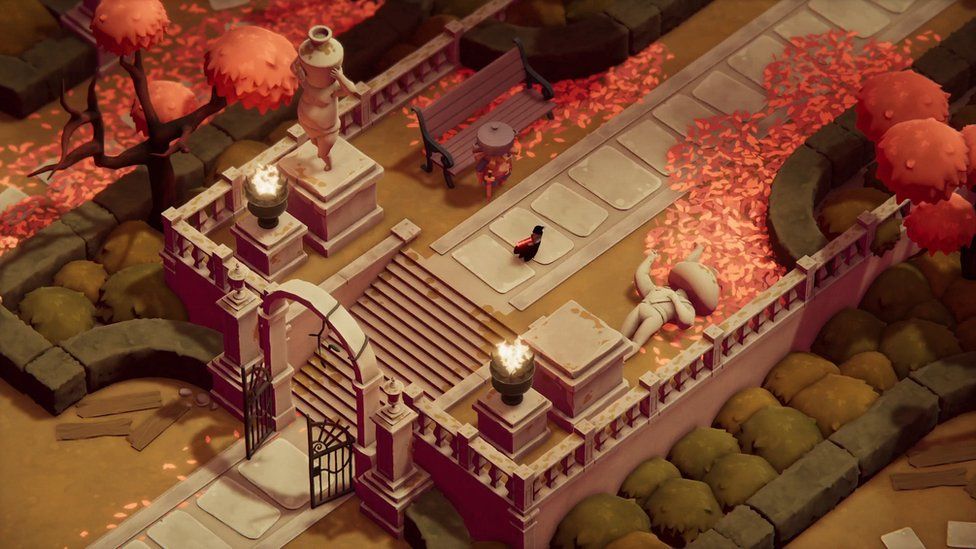 Overboard is up against Alba: A Wildlife Adventure, Fights in Tight Spaces, Sable, Forza Horizon 5 and Death's Door in the best British game category.
For David Fenn, one of the brains behind Death's Door, where you play as a sword-wielding black crow, being nominated alongside big titles is vital. "It's just so competitive," he said.
"It's hard for anyone, but especially being a small developer. So many people put their games out there and visibility is the most important thing you can ask for.
"To be in a situation where people are talking about you alongside all these big games is basically the dream scenario."
Baftas 'are taken seriously'
The last two ceremonies have been virtual events, so there's an added layer of expectation ahead of this year's celebrations.
Fenn explained how important Bafta recognition is to the team. "If you get a nine out of 10 for your game from a gaming website like IGN, it's hard to explain to your parents, who might not know the games industry, how big a deal that is," he said.
"Being nominated for a Bafta, though – everyone gets it immediately.
"It's taken seriously, it's got that kind of prestige, which is always good for the games industry in terms of making it more mainstream and not seen as like a weird hobby."
Like video games? Listen to Press X to Continue – the BBC Sounds gaming Podcast: