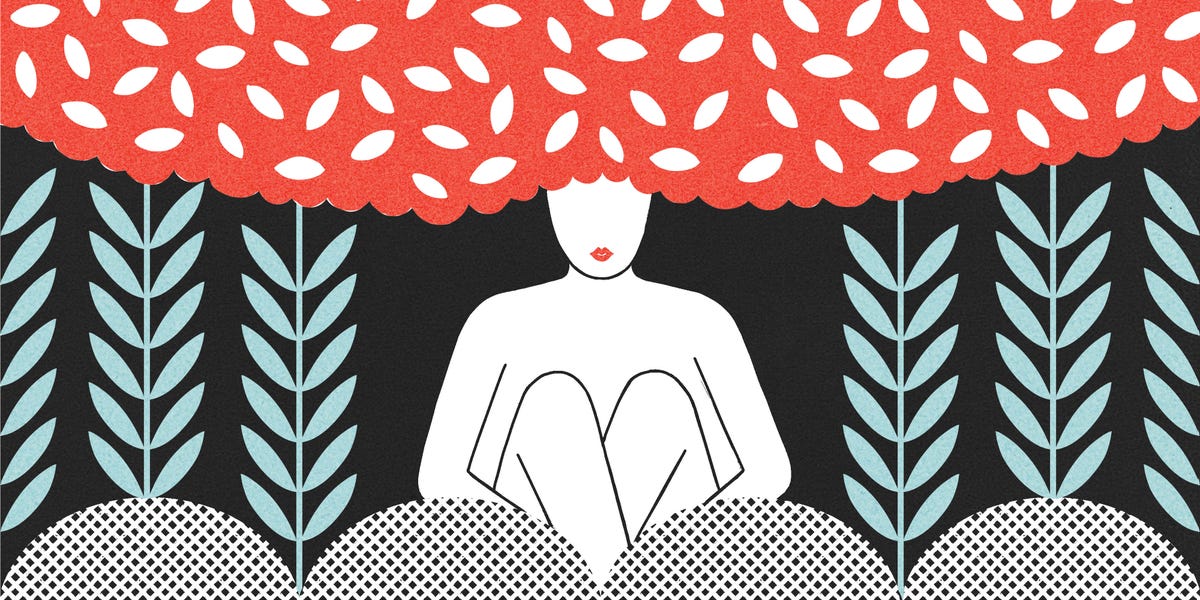 MONTH OF April
Ready for a sultry start to spring? Incoming! The Sun is in Aries, your eighth house of intimacy, sex and shared resources, until April 19. In both business and pleasure, you've got the urge to merge with someone who understands you inside and out. During this private month, dive into a project that requires deep focus and research. Lose yourself between the sheets with a sexy plus-one. Hibernation won't officially end for you until later this month, so indulge your healthy obsessions and go "all in" on whatever's tugging for your attention.
You'll get some extra help from the doubleheader of new moons that will bookend April—and the second one, on April 30, is a solar eclipse. Midmonth, a historic moment arrives on April 12, when expansive Jupiter unites makes its once-every-13-years conjunction (meetup) with enchanting Neptune. This boundless, freedom-driven connection will take place in idealistic Pisces, the zodiac sign co-ruled by both Jupiter and Neptune, and a placement that hasn't occurred since 1856! Pisces happens to rule your seventh house of partnership. This could be a potent moment to come together with someone who complements you.
Stay connected to your intuition this month, Virgo, because it's got plenty of guidance worth following. A visionary idea could strike at the April 30 Taurus solar (new moon) eclipse, along with a chance to travel, share your message widely or even to start a new business venture. Eclipses bring surprises, so stay open to possibilities that weren't even on your radar!
Aries season and the Aries new moon turn up the intimate heat
Slip off the radar a bit, Virgo. The Sun is in Aries and your private eighth house until April 19, your annual time to go "off the grid" for some introspection and intimacy. Narrow your attention to a few key relationships and projects. Your bandwidth for the public may be low, but during this hyper-focused month, you can make serious strides on a research project or anything that requires a deeper dive. A relationship could reach new levels of connection, whether that's an erotic spark or a lucrative business merger.
On April 1, the year's only Aries new moon opens an important six-month chapter in this perma-bonding zone of your chart. Your long-term financial goals deserve a solid look since the eighth house rules wealth, joint ventures and property. With your ruler, clever Mercury, and healer-feeler Chiron both close by the new moon, expect some great ideas to flood in. Over the next half-year, you might explore ways to make your money work harder for you. Is there a passive-income opportunity worth checking out, like affiliate sales or a real estate investment, whether a rental property or a home of your own?
The new moon could also move the needle on a relationship into more serious terrain. From engagements to babies to committing for the long haul, you may take a serious step in that direction. The eighth house is the domain of soul mates, and it's intense. Those vows people say when they pledge "forever" to each other? That's the stuff of the eighth house—the binding agent that will hold you together when times get tough. Investments, whether financial or emotional, are on the table at this new moon.
What will you put YOUR energy or money into…and what will give you a decent return on that effort and energy? With Chiron in the mix, you may need to journey through vulnerable territory as you move toward official status. It could be a little messy, but it's a worthwhile exercise before you go "all in."
Manage your anxiety at the April 4 Mars-Saturn conjunction
What's the rush, Virgo? Your nervous energy could spike around April 4, when restless Mars and sober Saturn unite in Aquarius and your sixth house of mental and physical well-being. This can lead to anxious feelings or an attempt to seize control over a situation. We probably don't need to remind you that making decisions while stressed is never the best idea. The remedy? Slow down and avoid making any hasty moves.
That means literally, too: With go-getter Mars in this health-conscious zone until April 14, you're revved up to get spring fitness plans underway. But with Mars and Saturn united, you could be a bit accident-prone at this cosmic meetup. Tempted as you may be to rush into "extreme life makeover" mode, pace yourself, Virgo. Stretch before and after workouts. Avoid crash diets that cut out entire food groups, for example—or at the very least, check with your doctor before you embark on any big changes. Aim for a long-term sustainable lifestyle shift instead of overnight results that cause you to spike then crash.
Mars and Saturn are known as the "malefic" (unfavorable or challenging) planets. Their last conjunction was on March 31, 2020, right as the United States ordered a stay-at-home quarantine for 240 million Americans and the pandemic's reality struck hard. With both planets in Aquarius, the sign of community and society, we can expect to feel the strain of their combined transit once again. All the more reason to prioritize stress management, Virgo. There's so much going on in the world right now, and being gentle with ourselves is a must.
The April 12 Jupiter-Neptune conjunction is a historic day
Are they or aren't they? On April 12, Jupiter unites with its spiritual soulmate Neptune in Pisces and your seventh house of committed partnerships. These two planets expand and blur boundaries, opening our eyes to possibilities beyond the realm of what we currently know. So if you find yourself questioning a commitment or feeling uncertain where you stand in a relationship, don't be surprised. This is not an ideal date to formalize any offers or sign contracts since a Jupiter-Neptune combination would not bode well for clear thinking. But for exploring new horizons or creative visualization, it's great.
Jupiter and Neptune are the co-rulers of Pisces, and it's the first time they've united here since March 17, 1856, a period when spirituality and activism were at a height, from women's suffrage to abolitionism. Today, examine: Where do you have gifts and powers that can heal people and even create societal change? Could you bring more compassion and vision to your relationships or teach people to be better listeners during this polarizing era? Ponder your contribution today, Virgo.
A money moment arrives at the April 16 Libra full moon
Ready, set, stabilize. The April 16 Libra full moon is perfect for making a decisive move that creates more security—and it could bring exciting work or money news. As this page-turning full moon illuminates your second house of finances and daily routines, you might receive a surprising job offer or raise. If you're happy where you are, use these illuminating moonbeams for a budget check. Is a change of lifestyle or spending habits in order?
Full moons can mark endings and transitions. Some Virgos might leave a position that's hit a plateau, opening the gates for a much better opportunity. Just make sure you're not being impulsive as a tense When the Sun and Pluto form an exact square on April 18, you could confront buried fears and intense feelings you've swept under the rug. If you want true security, you'll have to deal with this stuff. Be brave and face what's in the shadow. You don't have to do it alone, Virgo—in fact, a trustworthy confidante or a professional sounding board can help you parse out and process any blocks so you can move forward unhindered..
Taurus season and the April 30 Taurus solar eclipse
Widen your viewfinder! You'll emerge from your cocoon, ready to explore the wider world again on April 19, when the Sun starts its monthlong visit to Taurus and your ninth house of adventure and expansion. Brooding dissipates, and your joie de vivre returns. An opportunity to travel, teach or study could arise over the next four weeks.
The month endclass="body-el-link standard-body-el-link" s with a second new moon, also called a black moon, the official name for a second new moon that falls in a single calendar month. And this one is even MORE rare because it also happens to be a partial solar eclipse. This is the second eclipse in a series falling on the Taurus/Scorpio axis from November 2021 until October 2023, activating your communication sectors and changing the way you express yourself and your ideas.
In Taurus, this eclipse will open up a portal for personal growth. Where have you been playing it safe or keeping your ideas to yourself because you're not sure if they're "good enough?" Let those doubts go and take a chance. There will be those who get it and those who don't—and that's a good thing! Better to curate an audience that's excited to learn from you than to water down your message to try to please everyone (which, as you know, means pleasing no one!).
Pluto turns retrograde on April 29
Have your relationships gotten mired in unhealthy dynamics, Virgo? Shadowy Pluto is retrograde from April 29 to October 8, which could dredge up old drama or power struggles, especially in your love life. Some of your own control issues could flare, so be careful not to project those onto other people. Do some inner work and self-reflection. You may deal with an ego-tripping or bullying person while Pluto is retrograde—and while you should never stick around in an abusive setting, the stars are pushing you to stand up for yourself.
Pairing is caring? Talking about commitments gets easier while magnetic Venus visits Pisces from April 5 until May 2. The love planet's soft touch brings a spirit of compromise and conflict resolution—and single Virgos could attract some worthwhile prospects, too!
With Venus in this give-and-take realm of your chart, make sure to talk and listen in equal measure. You could even try the Imago dialogue technique: listening and then mirroring back what the other person said, making sure you really got the message. (For example: "What I hear you saying is you'd like me to put my phone away when we're together.") Though your sign loves to be helpful, you can sometimes become too focused on "fixing" the other person, a habit worth looking at this month. Try some unconditional acceptance—and extend a little of that to yourself, too, while you're at it.
The action heats up (and possibly some conflict) once lusty Mars joins Venus in Pisces on April 14, staying until May 24. With intense Mars at the wheel, couples may argue more, but you could also use this as an opportunity to channel some of that heat into the boudoir.
Attention single Virgos: Put yourself out there! With courageous Mars here, you're feeling bold—and others will see you as a hot catch now! Tell your friends you're ready to meet someone of quality. Deliver a tailor-made wish list for love to a matchmaker, but try to keep an open mind. It's possible that your soul mate will come in an unexpectedly delightful package, especially around April 30.
That day, the Taurus solar eclipse AND a conjunction of Venus and Jupiter (named the "benefics" for their positive, helpful influence) will open your mind to someone completely different. Instead of scrolling through your Twitter feed in the latte line, look around, make eye contact, smile at someone intriguing.
With the Sun in Aries until April 19 AND the new moon in Aries on April 1—you're in power-player mode, thanks to all the cosmic action in your eighth house of shared resources and wealth. Think about setting up your future and maximizing your money by exploring pooled resources, investments and savvy moves (like mortgage refinancing) to put you on the path of long-term security. Perhaps you'll buy or sell property or start exploring real estate deals.
A joint venture or strategic alliance could create an exciting win-win, especially near the new moon. On April 16, the Libra full moon beams into your financial zone, which could bring an exciting job or moneymaking offer.
On April 19, the Sun enters Taurus, your ninth house of freedom, expansion and travel, putting you in the mood for adventure. After a pretty intense period, you're leaping out of that insular cocoon. You might decide to take an impromptu trip abroad, or you could take some time to enroll in a degree program, in a subject that has always captured your voracious curiosity. With Lady Luck on your side, you may also decide to take a risk on a new start-up or entrepreneurial venture. Even something as mundane as researching price points could feel like a thrill under this influence, if you keep your eyes on the bigger picture.
Get soul-centered business mentorship from us! Join Astropreneurs.
Calling all mystics on a mission! Got a brand, business or passion project you're developing? We want to be your mentors. Our new Astropreneurs monthly mastermind group teaches soul-centered entrepreneurs the tools ofclass="body-el-link standard-body-el-link" modern business and astrology—with a supportive community and a private platform. https://galaxy.astrostyle.com/astropreneurs
Love Days: 21, 26
Money Days: 5, 15
Luck Days: 2, 13
Off Days: 28, 10, 23
This content is created and maintained by a third party, and imported onto this page to help users provide their email addresses. You may be able to find more information about this and similar content at piano.io