Edo Deputy Governor Sends Condolence Message To Benin Club Over Death Of Member – Nigeria News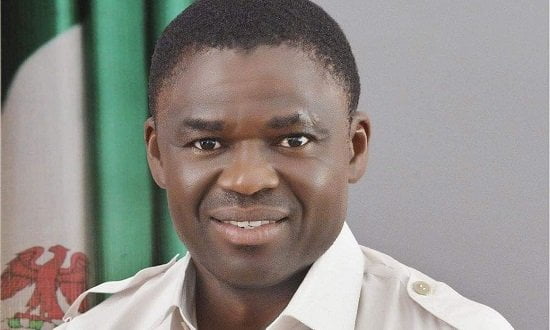 Advertisement
Edo State Deputy Governor, Comrade Philip Shaibu has sent his condolences to the Captain and the entire members of the Benin Club, Golf Section, over the sudden death of a prominent member, Akeens Ade-Akhani Esq.
Naija News reports that the deceased passed away on Saturday after he slumped while playing a game of golf.
In the condolence message addressed to the Captain of the Golf Section, Benin Club, Mr Edwards Osanyande, the deputy governor praised the late Ade-Akhani for his brightness and contribution to the Edo State Local Government Service Commission.
Shaibu wrote: "He was well grounded in the local government administration in the state. Whenever we ran into any hitch in respect of administrative issues in our local government, Ade-Akhani depth of knowledge and professionalism came handy.
"He was an active member of the club and a former Secretary of the Golf Section, we have lost an amiable and a committed member. The Uneme nation has also lost a great son of the land.
" I want his family and his loved ones and indeed, members of the Benin Club to take consolation in the fact that the deceased left behind good legacy worthy of emulation, I pray that the good Lord grants them the fortitude to bear the loss. May his soul and souls of all the departed faithful through the mercy of God rest in peace."
Ade-Akhani was from Erhuru, Uneme in Akoko Edo Local Government Area of Edo State.
He served as HOS at various times in Akoko Edo, Uromi, Esan North East and Owan West Local government areas while his last Post was Ubiaja, Esan South East before his retirement in year 2020. He is survived by a wife and children.