"In the bag for Trump": Expert says Judge Cannon's new order leaves other trials "in limbo"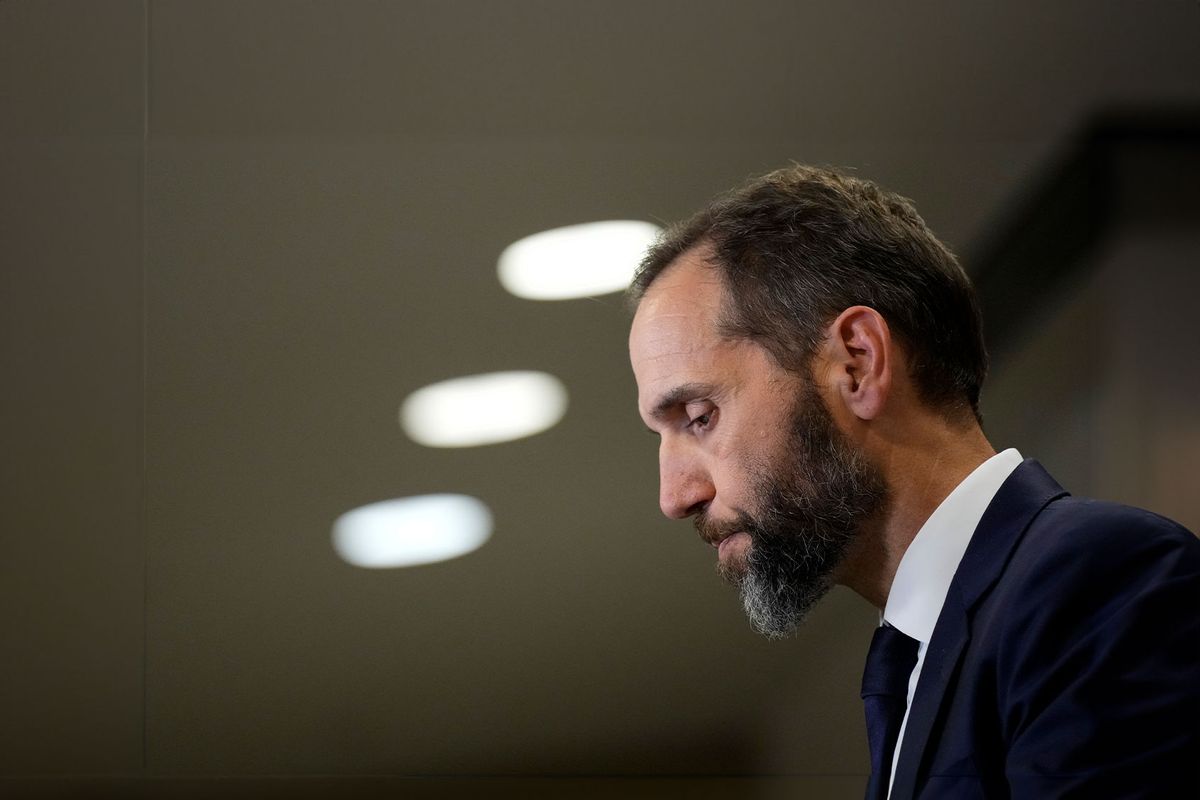 U.S. District Judge Aileen Cannon, the Trump appointee overseeing the former president's Mar-a-Lago classified documents case in South Florida, last week pushed back a conference to meet with prosecutors until February and also denied a request from special counsel Jack Smith, a "one-two punch" that The Daily Beast's Jose Pagliery warned has "created chaos that can spill over into his other legal battles ahead of the 2024 election."
Cannon in her order denied Smith's request to schedule a CIPA Section 5 hearing on what classified materials Trump plans to use at trial, noting that she would set all remaining deadlines in March 2024, when Trump's election subversion trial is slated to kick off in Washington, D.C.
"Not scheduling a CIPA section 5 hearing, which is routine, is a clear sign she is just as much in the bag for Trump as when she issued her horrendous pretrial rulings (both reversed in scathing language by the conservative 11th Circuit)," tweeted former Mueller prosecutor Andrew Weissmann. "What a piece of work is she."
Pagliery compared Cannon's keeping of the currently scheduled May 2024 trial date in Florida to "booking a restaurant reservation one doesn't intend to keep," quoting former CIA lawyer Brian Greer, who said that the judge's choice effectively throws the judges presiding over the ex-president's cases in Washington, D.C., Atlanta, and New York "in limbo."
"Another judge could schedule something for May but may not want to, because it's possible trial will still go in May. If you're a cynic—and I'm not—you might say she deliberately did this," said Greer.
"So while these three other judges figure out how to keep their cases chugging along toward trial, they're competing with a nebulous case in South Florida—one that could claim a huge block of time to figure out unprecedented constitutional issues," Pagliery wrote. "That's especially true because the case is being overseen by a judge with less experience presiding over trials than the average municipal traffic court administrator," underscoring how a New York Times analysis determined that only four of the 224 criminal cases assigned to Cannon since assuming her position in 2020 had gone to trial. The four cases amounted to a mere 14 total days of trial.
Some legal experts chalked up Cannon's latest antics to more than a mere lack of experience.
"She is a full fledged member of the Trump defense team," tweeted Norman J. Ornstein, a senior fellow emeritus at the American Enterprise Institute. "Aileen Cannon is utterly unfit for the bench. Someone should introduce an impeachment resolution against her. It will go nowhere but will highlight her outrageous conduct."
Pagliery noted that Cannon previously "stopped the FBI from sorting through the Top Secret records special agents recovered at his Florida mansion — until an appellate court reversed her at breakneck speed. She feigned an invasion-of-privacy crisis that never really posed any harm to the ex-president—and got caught. Then, in August, she questioned the Justice Department's continued use of a secret grand jury far outside her district—perfectly positioning Trump's lawyers to decry 'abuse' over what appeared to be a parallel investigation in Washington."
Read more
about Judge Aileen Cannon