Fifa to EA Sports FC: Name change is big gamble for UK's best-selling game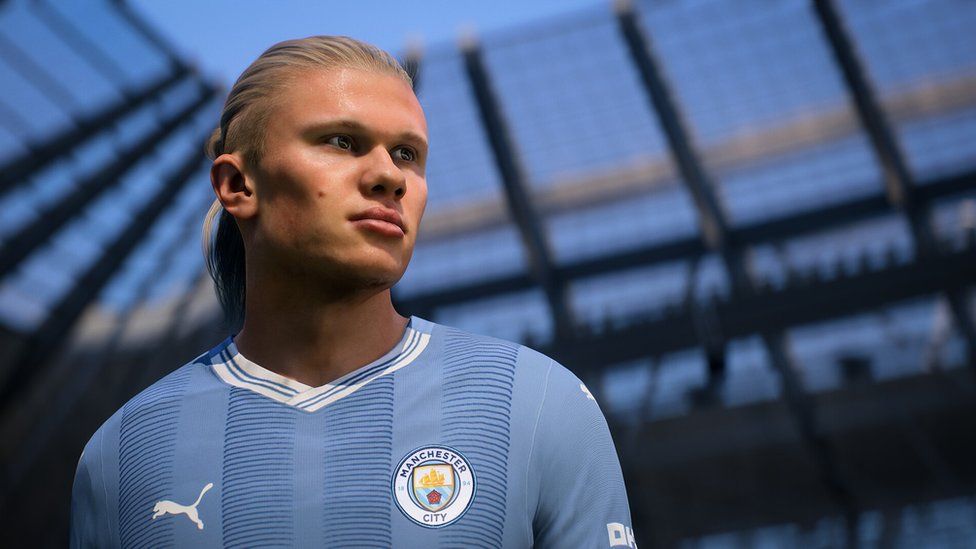 For 30 years, the name Fifa has been as synonymous with video games as it has with real-life football. But that is set to change.
EA Sports FC, the new incarnation of the football simulator made by Electronic Arts (EA), hits the shelves this week.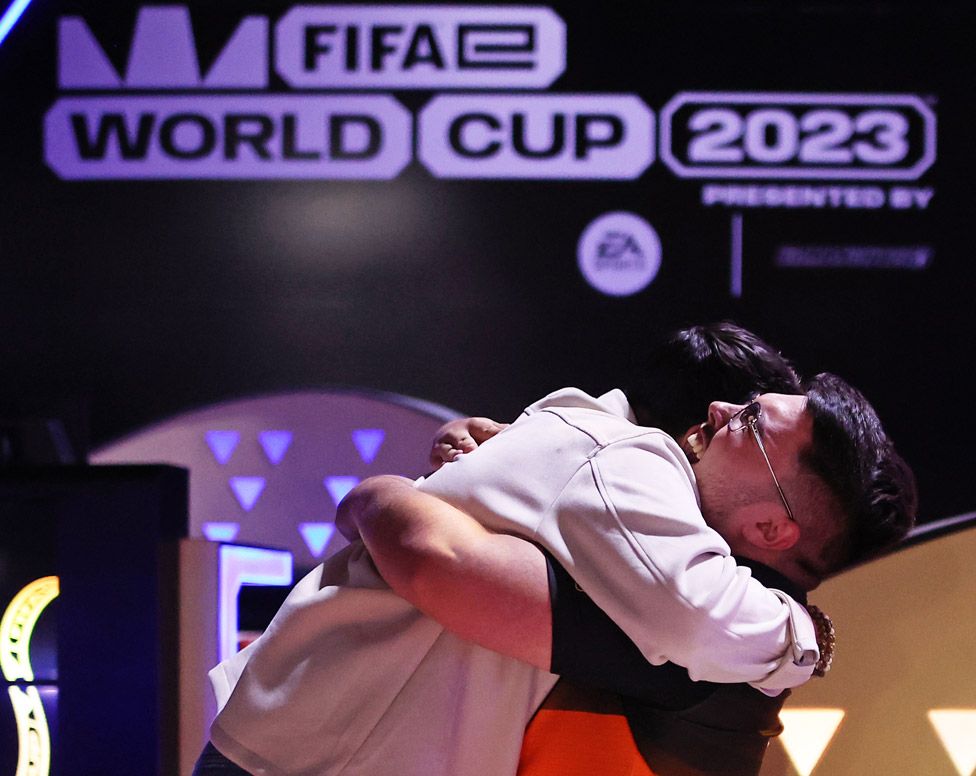 Few companies choose, from a position of market dominance, to scrap their name and logo.
Research from Ampere Analysis suggests that in 2010 the Fifa video game franchise was worth $513m (£332m) in net revenue to EA. This had grown to $2bn (£1.6bn) by 2020.
Moving on from the name and the brand recognition that came with it, is a big gamble that sees EA attempt potentially the biggest rebrand in entertainment history.
Graham Sykes, executive creative director of design and branding company Landor & Fitch, says the decision poses significant challenges.
"You are removing the watermark of authenticity from a flagship title, which is a big concern for fans," he says.
"You can see, as part of the rebrand, there is work being done to try to counteract that."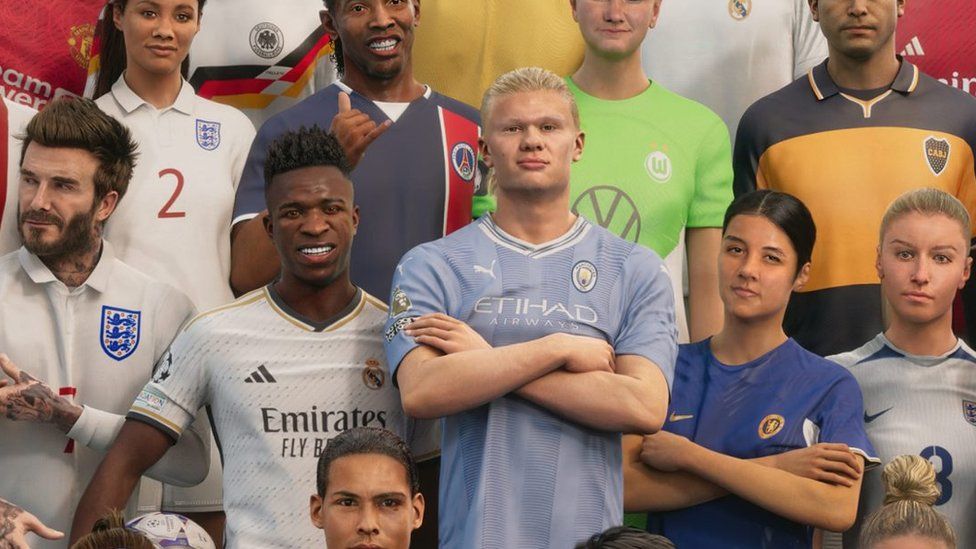 Sykes adds: "I don't think there's anything that compares to this rebrand in particular."
Given the wide economic ecosystem that surrounds the game, with lots of other related content being produced around it, the move is "unheard of for an entertainment franchise".
Key to making it a success, according to Sykes, will be the reactions of fans when the game goes on sale.
"To have been that consistent and successful for 30 years, to have transcended advancements in technology like the invention of social media and the development of the internet, speaks to just how strong this fanbase is… We will know [in] week one if it's worked."
With such a focus on the rebrand, it's hardly surprising that what's under the bonnet – the actual game itself – has received less attention in the press compared with previous releases in the series.
Having spent some time playing EA Sports FC 24, the game feels much slower-paced than its most recent predecessor, Fifa 23. However, most of the major in-game tweaks are related to graphical updates and tactical options rather than major tangible changes to gameplay itself.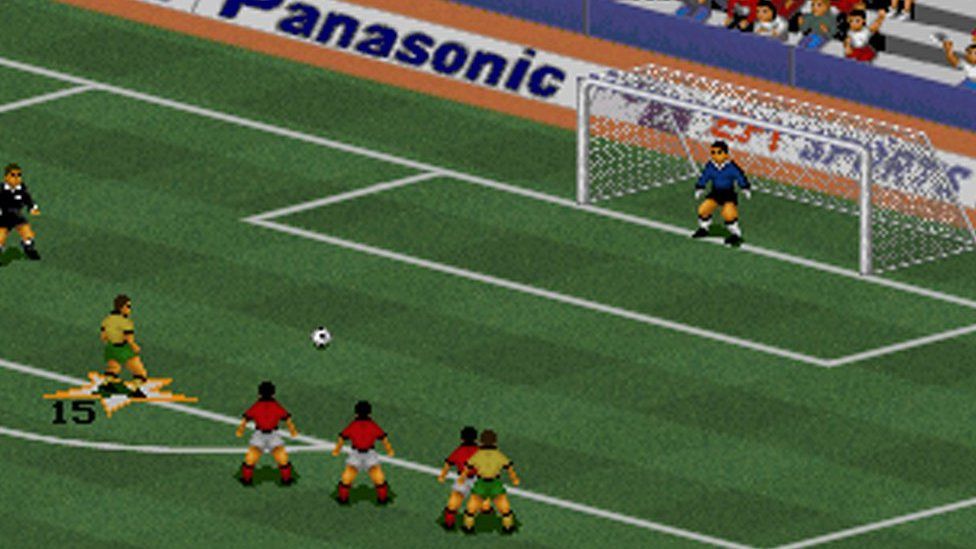 Reviewers have been generally favourable, with aggregator site Metacritic giving the title 77 out of 100. GamesRadar+ said it was "the most playable Fifa – oops! – in years", and described it as "an encouraging new start for the EA Sports FC franchise".
Others like Video Games Chronicle argued: "EA Sports FC 24 isn't the huge departure that we'd hoped for. While Ultimate Team devotees will likely be happy, the rest of the game feels like an afterthought in the transition away from the Fifa license."
Regardless of how the game actually plays, one of the big selling points of this series over its 30-year existence has been its position as the title with the best access to football licences – from player likenesses to accurate replica kits and stadiums.
Bosses at EA have stressed that, despite the change of name, this remains the case. In previous years, even when the gameplay was inferior to the competition, those licences were enough to encourage millions of people to buy a copy of Fifa.
Speaking to the BBC in April, David Jackson of EA emphasised that more than 19,000 footballers, 700 teams and 30 leagues would still be represented in the game, despite the split from football's governing body.
"We have to continue to show people that certain things will also be retained around the realism they know and love from a Fifa series," he said.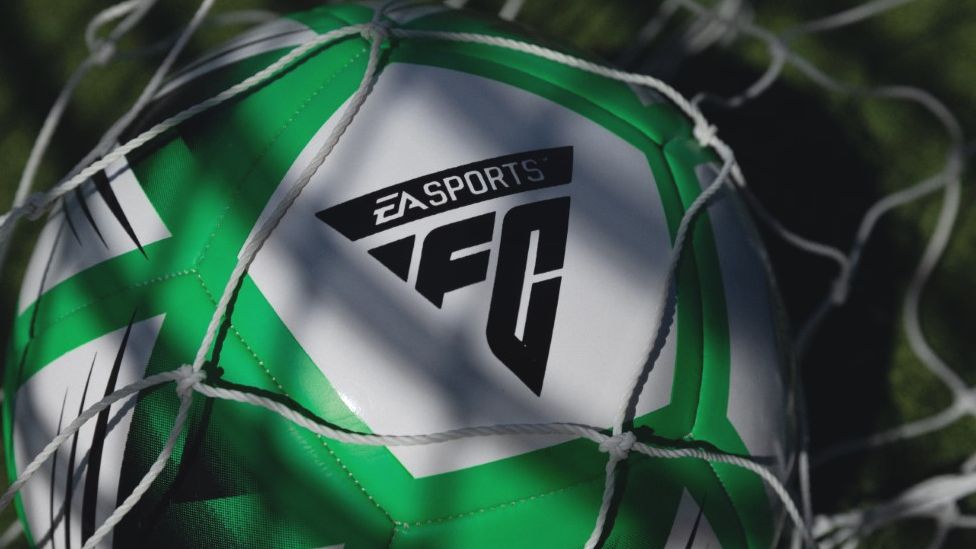 Another element that remans unchanged in EA Sports FC is the Ultimate Team game mode. Ultimate Team gives players the ability to collect players and items to build a dream team and compete with other players across the world.
This incredibly popular mode is responsible for more than 50% of the game's overall revenue – more than a $1bn (£804m). It was only worth $26m (£17m) in net revenue in 2010, according to Ampere Analysis.
That income is driven by in-game purchases and loot boxes that allow players to buy packs of content.
This emphasis has become increasingly controversial in recent years, with some parts of the world, like Belgium, banning the use of loot boxes in games. In the UK, new guidelines have been introduced – with the threat of future legislation – to try to protect people from getting into financial difficulties because of video games.
Speaking exclusively to the BBC, the boss of EA Sports, Cam Weber, defended the way Fifa uses in-game purchases and loot boxes, arguing that their focus is "about creating experiences that give most players the ability to progress in the game in the way that they want to" when it comes to spending on content.
Weber says: "We invest in parental controls, and encourage parents to utilise these controls. We also have previewable packs that players can open and see what's inside before they choose to spend or not.
"The vast majority of packs in Ultimate Team are acquired with in-game currency that you get through play. We're always looking to balance those experiences and give players the most choice.
"There's a choice in the way that you engage. You can play without spending or play the modes that don't have any spending in them."
One noticeable difference in the Ultimate Team mode for EA Sports FC 24 is the inclusion of female players for the first time.
That has been praised by former England and Arsenal striker Kelly Smith, who has been named as the first female icon to be featured in the title.
"The move just normalises the women's game for young people across the world," she tells the BBC. "For women to be playing alongside men, for young kids to see females in the game, it's what we've needed for some time. This gives the women's game a platform it fully deserves."
Graham Sykes has been impressed by what he's seen so far as EA attempts this major rebrand. But the opening week will be key to getting a sense of how well the change has been received.
He says bosses will hope to "sustain a positive halo around the release, keep the game sales going in the right direction, and keep the hardcore players and fans on side".
EA Sports FC 24 is released on Friday, 29 September.