Tour de Force: Van Cleef & Arpels Takes a Journey With High Jewelry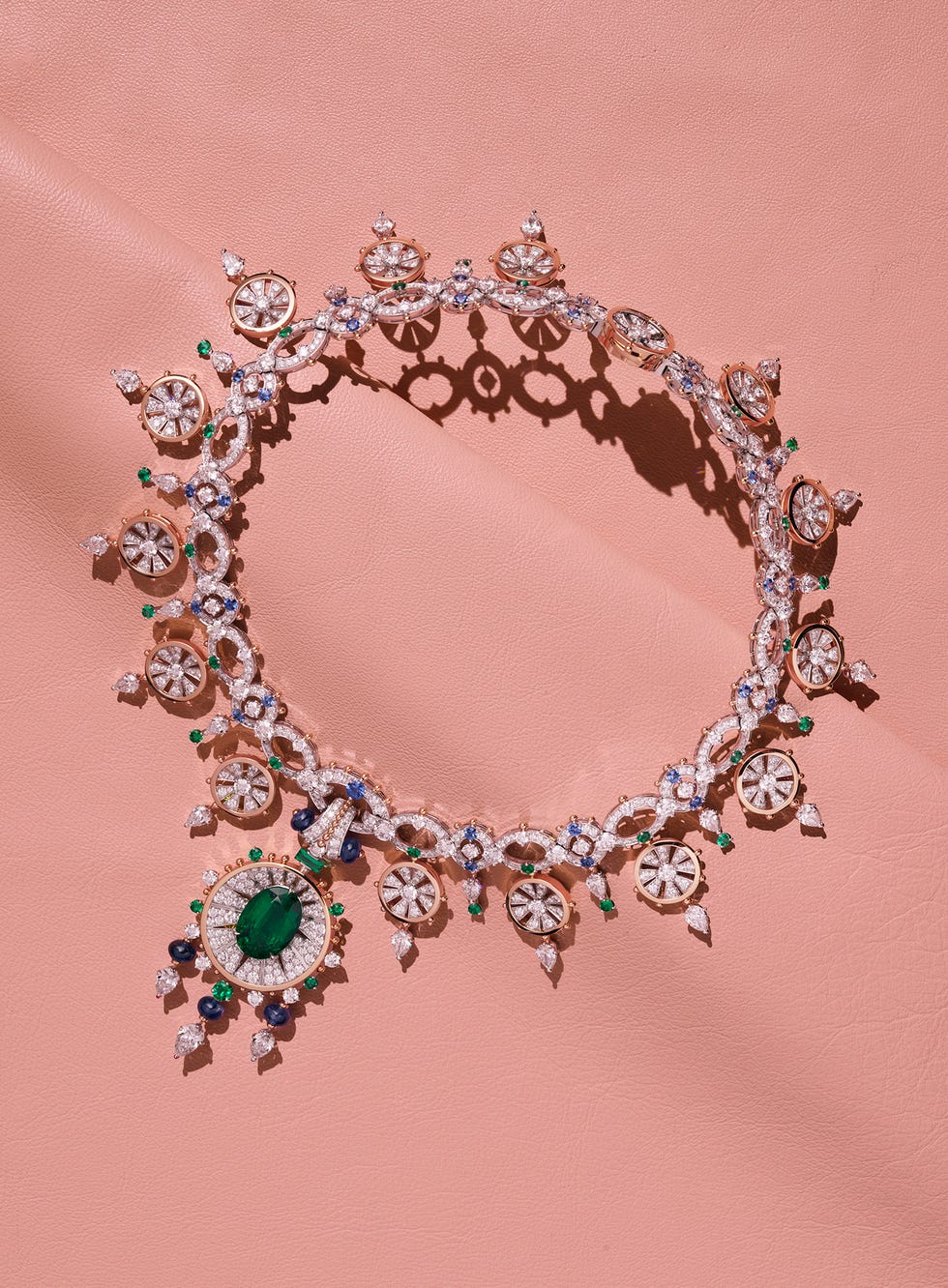 "A man who has not been in Italy, is always conscious of an inferiority, from his not having seen what it is expected a man should see," wrote English critic Samuel Johnson at the height of the Grand Tour's popularity. (So much for #FOMO being a modern invention.) For young Europeans of means in the 17th to 19th centuries, these travels through Italy and France were a rite of passage, a way to supplement one's education by taking in the treasures of classical antiquity and the Renaissance. The shared experience of the Grand Tour also contributed to a revival in classical styles among designers and architects thanks in no small part to the objets travelers filled their country homes with upon returning.
This season, Van Cleef & Arpels took editors on a journey of their own. Staged at Rome's Villa Medici (built in 1540, it later became an essential stop for scholars making their pilgrimage to the Eternal City), the presentation of the jeweler's latest collection, dubbed Le Grand Tour, featured dinner and an opera performance, complete with a soprano serenading guests from a hot-air balloon.
"This High Jewelry collection celebrates a tradition that has always fascinated us," says Van Cleef president and CEO Nicolas Bos. When the house was founded at the turn of the 20th century, "curiosity [about] other cultures, periods, and forms of art was a way to fuel one's imagination and give rise to innovative creations."
Among the collection's many showstoppers are the Piazza Divina necklace and earrings, inspired by the Vatican's Bernini-designed Piazza San Pietro. Crafted from white, rose, and yellow gold as well as platinum, these pieces are every bit as elaborate as the Baroque architecture that influenced their design. At the necklace's center: a 13.09-carat, oval-cut Ethiopian emerald.
Much Grand Tour jewelry of the era was of the miniature souvenir variety, heavy on micromosaics of iconic architecture and intaglios. Van Cleef's interpretation is on a much grander scale, though in the same spirit. "We followed the trail of our predecessors and chose cities that were renowned stops historically," Bos says. "We took inspiration from antique jewelry—Roman, Etruscan, medieval, and Renaissance—marrying it with our own heritage, style, and craftsmanship. The result," he says, "is like a colorful sketchbook that invites us to dive into destinations and gemstones."
This article appears in the September 2023 issue of ELLE.

Naomi Rougeau is ELLE's senior fashion features editor.