Trump melts down on Truth Social as his lawyer struggles to defend damning secret recording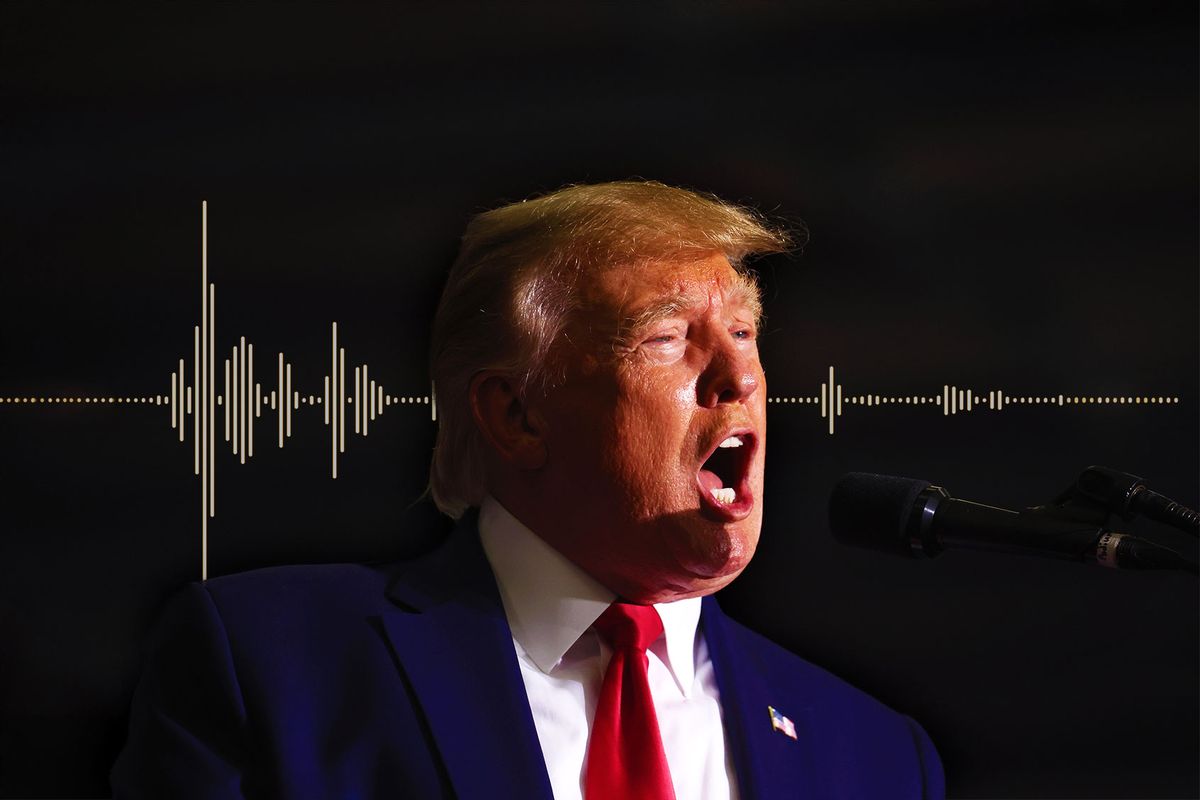 Former President Donald Trump on Wednesday fumed over a damning report that special counsel Jack Smith has obtained an audio recording of him that undermines his long-held argument that he had the power to declassify documents with his mind.
In the audio, which was recorded in 2021 and relayed to reporters from several sources who had heard it, the former president is heard weighing the dangers of sharing classified Pentagon documents about a potential attack on Iran. According to CNN, Trump acknowledged in the recording that he retained classified documents and "suggest he would like to share the information but he's aware of limitations on his ability post-presidency to declassify records."
The audio recording, which is now in the hands of federal prosecutors, is another bombshell revelation that could impact the evolution of Smith's investigation into Trump's handling of classified materials after leaving office.
The Republican presidential frontrunner fumed over the "leak" on Truth Social Wednesday evening.
"Massachusetts' top federal prosecutor leaked sensitive information from the Justice Department in an effort to help a friend win an election, and hurt the opponent. The prosecutor just resigned. Big ramifications," he wrote. "BUT WAIT, all of the Democrat 'Persecutors' that are trying to Interfere with the 2024 Presidential Election are leaking constantly, and illegally, about me. Will they be resigning, and will there be an investigation into their leaking? There should be!"
Trump's reference was to Rachael Rollins, who resigned from her role as U.S. attorney last month following a DOJ probe into her appearance at a Democratic National Committee fundraiser among other ethical concerns. The resulting federal reports accused Rollins of leaking sensitive information to a journalist to influence a local election, lying to investigators and improperly attending the fundraiser.
During an appearance on CNN Wednesday night, Trump lawyer James Trusty refused to "try the case in the media" and echoed some of his boss' sentiments while being questioned about the report by anchor Kaitlan Collins, who co-authored it.
"Jim, if this was declassified, then why are we told that [Trump] is on this tape basically telling the people in the room that he can't share it with them?" Collins asked Trusty, who said he doubted the validity of the report.
"You are told by the DOJ or FBI or whoever filtered that to you anything they can think of to justify the persecution," he responded, adding, "They had rumors out yesterday. There is going to be one every day. They had rumors out yesterday characterizing the theoretical testimony of Evan Corcoran. It was completely false."
---
Want a daily wrap-up of all the news and commentary Salon has to offer? Subscribe to our morning newsletter, Crash Course.
---
When Collins replied that the story, which said that the Trump lawyer Corcoran was steered away from searching the former president's Mar-a-Lago office for classified documents, was completely irrelevant, Trusty insisted it was not.
"It calls into question whether any of their leak-based reporting is legitimate. And whether or not you got it through some third-hand person, this is leak-based reporting," he argued. "I'm not second-guessing you for running the story. But what I'm telling you is it's factually inaccurate, and I'm not going to treat it like it's gospel."
Later in the interview, political correspondent Abby Phillip made note of Trusty's reluctance to explain Trump's actions.
"We invited you here to provide some clarity, and I — honestly, in this conversation — I've heard a lot about the leaks. I've heard a lot about the prosecutors. But I really haven't heard any explanations for your client's alleged behavior. And I think that's the disconnect here," she said.
Trusty responded in the affirmative, and she continued, calling attention to his inability to say whether the document in question was classified or not.
"Right," he answered.
"If you're listening to this, most people would come away from it saying you can't have it both ways. You can't say they were all just declassified and not say that this document that we're talking about is declassified," Phillip said.
Trusty doubled down on his stance.
"I actually think your viewers are smart enough to realize that I'm taking a stance on principle that no matter how feverishly you want to pursue the story that was leaked to you, I'm not going to dignify it by treating it as [a] fact," he said. "We're not going to try the case on CNN."
Read more
about the Mar-a-Lago probe