"Reckless hostage-taking": Progressive Democrats vow to vote against bipartisan debt ceiling deal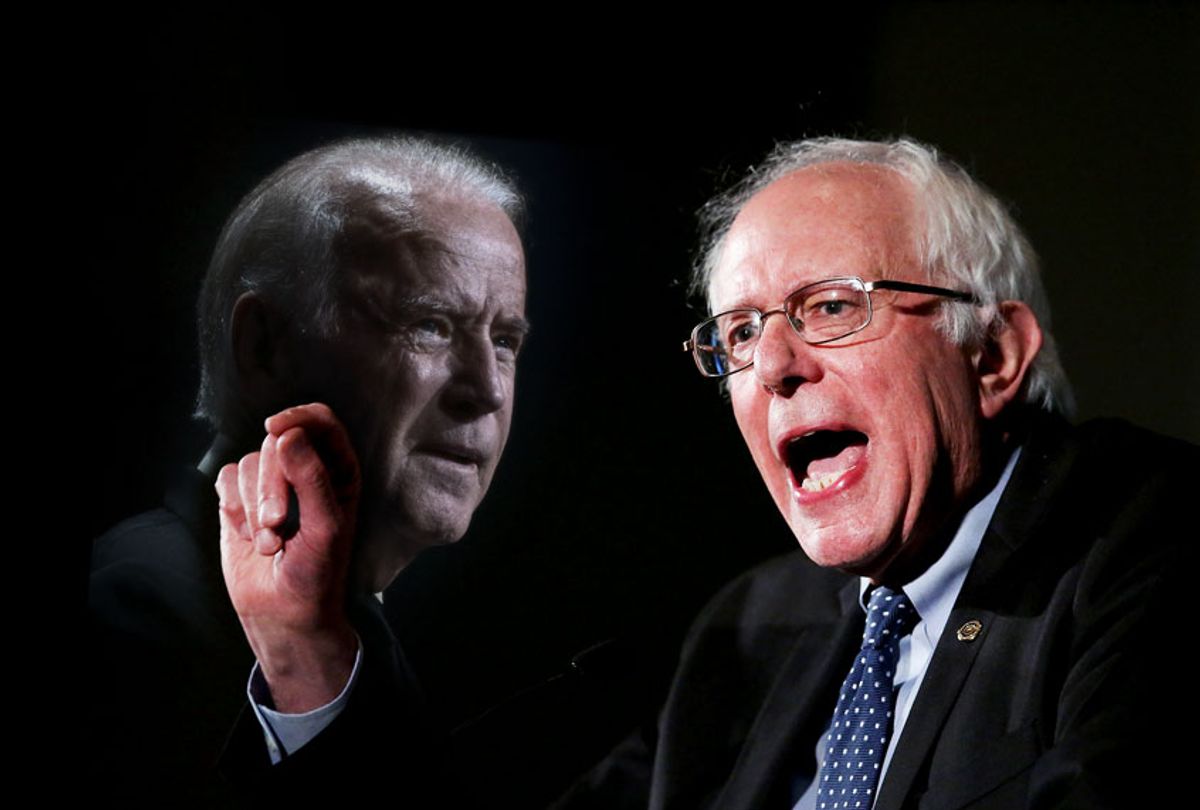 The number of Democratic lawmakers who said they plan to oppose legislation to raise the debt ceiling steadily grew on Wednesday, due to provisions that would slash food assistance, require approval of a gas pipeline that would cause the equivalent of more than 89 million metric tons of carbon emissions, and end the federal moratorium on student loan payments—all while maintaining hundreds of billions of dollars in Pentagon spending and low taxes for corporations and the wealthiest Americans.
Ahead of a vote in the U.S. House that's expected Wednesday evening, Rep. Pramila Jayapal (D-Wash.), who chairs the Congressional Progressive Caucus (CPC), told reporters that she plans to vote no on the so-called Fiscal Responsibility Act of 2023, and that the caucus at-large may also actively oppose the legislation.
An internal count on Wednesday showed that "the majority of our members" oppose the bill, she said.
Jayapal said that progressives in the House object both to the Republican Party's tactic of threatening a default on the United States' debt—which could send the U.S. and global economies into turmoil—in order to secure concessions from Democrats, and the policies that were included in the bill as a result of that approach, such as new work requirements for programs that serve low-income households.
"We should have raised the debt ceiling long ago with no strings attached," said Jayapal.
Jayapal was among the progressives stating their opposition in the hours before lawmakers voted 241-187 in favor of the rule governing debate on the bill, with more than 50 Democrats joining Republicans to clear the procedural hurdle.
The CPC chair's comments followed Rep. Alexandria Ocasio-Cortez's (D-N.Y.) statement of opposition last week, when she told The Hill, "My red line has already been surpassed."
"I mean, where do we start? [No] clean debt ceiling. Work requirements. Cuts to programs. I would never—I would never—vote for that," said Ocasio-Cortez.
U.S. Treasury Secretary Janet Yellen has said Congress has until June 5 to raise to nation's arbitrary debt limit. While lawmakers have increased or suspended the debt ceiling 78 times before, mostly under Republican presidents, House Speaker Kevin McCarthy (R-Calif.) has refused to do so without major spending cuts.
"House Republicans raised the debt ceiling with no preconditions three times under the Trump administration, and yet, [House Speaker Kevin McCarthy (R-Calif.)], at the urging of his extremist members, manufactured an economic crisis and threatened default to impose a partisan agenda," said Rep. Raúl Grijalva (D-Ariz.). "The hypocrisy reeks."
Rep. Cori Bush (D-Mo.) also confirmed Wednesday afternoon that she will vote no on the debt ceiling legislation, noting that she filed an amendment that would have eliminated from the bill the expansion of work requirements for the Supplemental Nutrition Assistance Program (SNAP)—but the Republican House leadership refused to allow a vote on the proposal.
"We need to break away from the vicious, nonsensical cycle where Republicans get to hold our economy hostage every few years," said Bush.
Confirming his plan to vote no, Rep. Ro Khanna (D-Calif.) cited the bill's provisions for the Mountain Valley Pipeline, a $6.6 billion project that's been held up in legal battles over its threats to drinking water and public health. The bill requires the U.S. Army Corps of Engineers to approve all remaining permits for the pipeline, which would carry gas from West Virginia across nearly 1,000 streams and wetlands to Virginia.
"Of everything in the debt ceiling agreement, the Mountain Valley Pipeline is the hardest to justify to future generations," said Khanna. "We are facing a climate crisis; locking us into fossil fuel dependency is a big step in the wrong direction."
Grijalva said he would not support Republicans' "reckless hostage-taking" and rejected the party's demand that Democrats "choose between economic catastrophe or a healthy planet."
"We shouldn't compromise on protecting our most vulnerable and disproportionately impacted communities," said Grijalva, who chairs the House Natural Resources Committee. "I'm drawing a red line in the sand against devastating cuts that impact the health and well-being of my constituents and the communities I represent. It's time House Republicans stopped the gamesmanship. The American people deserve better."
Sen. Bernie Sanders (I-Vt.) was the first senator to say that if the legislation comes up for a vote in the upper chamber, he will vote against it.
"The best thing to be said about the current deal on the debt ceiling is that it could have been much worse. Instead of making massive cuts to healthcare, education, childcare, nutrition assistance, and other vital programs over the next decade, this bill proposes to make modest cuts to these programs over a two-year period," said Sanders. "Having said that, I cannot vote for this bill."
"At a time of massive wealth and income inequality I cannot, in good conscience, vote for a bill that takes vital nutrition assistance away from women, infants, children, and seniors, while refusing to ask billionaires who have never had it so good to pay a penny more in taxes," he continued. "At a time when climate change is, by far, the most existential threat facing our country and the entire world I cannot, in good conscience, vote for a bill that makes it easier for fossil fuel companies to pollute and destroy the planet by fast-tracking the disastrous Mountain Valley Pipeline."
House Minority Leader Hakeem Jeffries (D-N.Y.) said Wednesday that he is supporting the legislation "without hesitation or reservation or trepidation," but the message to Democrats in a closed-door caucus meeting was, "Do what you think is right," Rep. Steny Hoyer (D-Md.) told Axios.
Republicans including Reps. Nancy Mace (R-S.C.), Chip Roy (R-Texas) have indicated they will vote against the bill.
A senior House Democrat toldAxios that McCarthy will likely need to "solicit [Democrats'] support and offer a sweetener to get them" in order to pass the bill.