Don't overthink this: Spurs stars refunding fans a symbolic gesture to make up for abject failure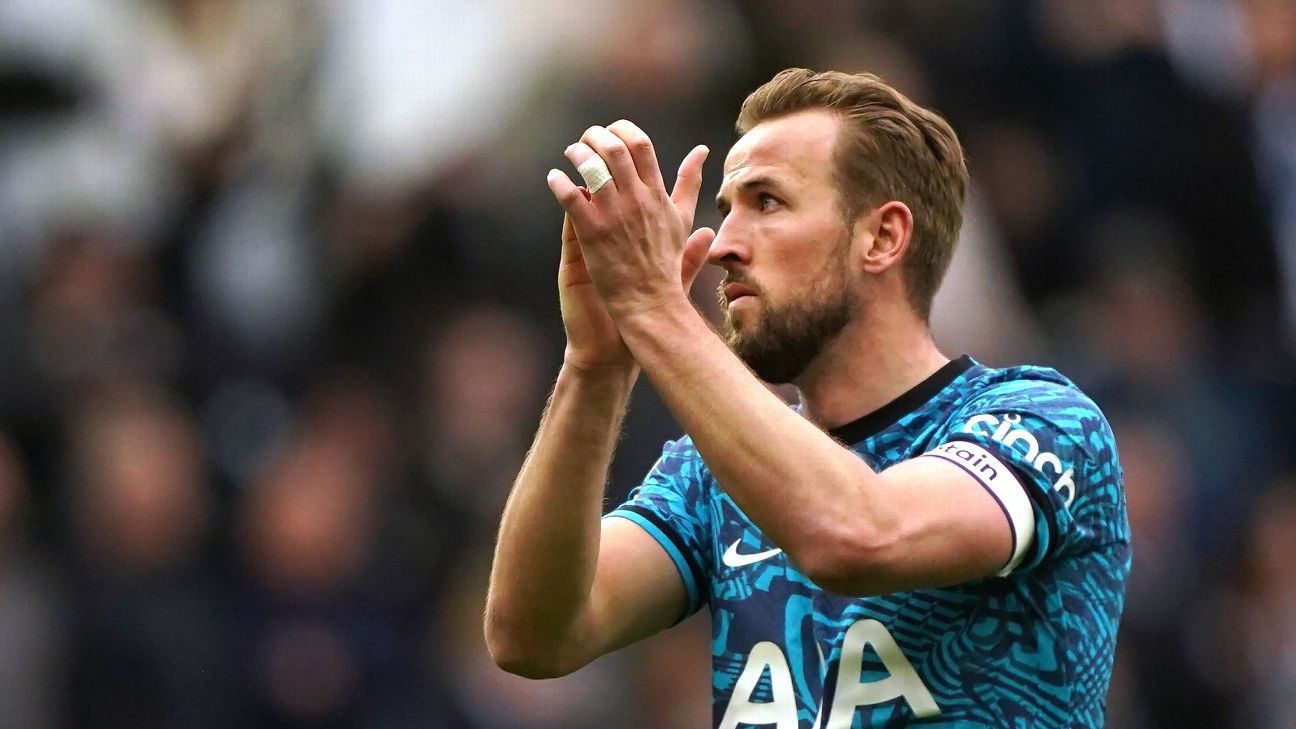 We live in a world that's angry and cynical. Fair enough. It doesn't mean we have to live our lives that way every day, though. So when Tottenham Hotspur players offered to reimburse the fans who traveled to St James' Park only to see them 5-0 down after 21 minutes on their way to a 6-1 shellacking at the hands of Newcastle United, why not take it in the right spirit?
Which, in this case, basically means: "We stunk up the joint, we're upset like you, we're grateful to those who support us and, while we know we're judged by performances and we hope to set it right on the pitch, here's a small gesture that we want to make."
I have no problem with it. It's a nice thing to do that acknowledges beyond words that, yes, they were terrible and have been terrible for some time. I'm sure every single Tottenham fan in the world would much prefer that they set it right by playing better on the pitch and qualifying for a place in Europe next season (ideally the Champions League, although let's face it, that ship has probably sailed), but, frankly, Tottenham's players can't control that. What they can control is this. So they affect what they can control.
– How Premier League clubs qualify for Champions League, Europa League
Some went forensic about what it will effectively cost the players. Tottenham received 3,209 tickets for the game. Of that allotment, 3,193 were sold for either £30 ($37.46) to adults, £25 ($31.21) for seniors and £19 (£23.72) for under-18s; 16 went to wheelchair users (their helpers got in free) and they paid either £15 ($18.73), £12.50 ($15.61) or £9.50 ($11.86). Total cost: £96,270 ($120,195.98), which is less than 0.1% of what Tottenham's players will earn this season. And, of course, it doesn't cover the cost of travel — it's around a 600-mile round trip — or meals or snacks or pints of beer.
But … so what?
It's a gesture. A freaking gesture. An acknowledgement of their failure that goes beyond words. How rotten and cynical do you have to be to turn your back on this?
Some wrote it off as a PR move, which it clearly isn't, because for it to be a PR move it would presuppose that Spurs fans are morons and they aren't.
Nobody is going to say, "Gee, this season's gone to crap; we spent a ton of money on Antonio Conte to be our manager, then he left us with his assistant Cristian Stellini, who conceded nine goals in his past two defeats and managed to get himself ejected from the game before that, and now we have Ryan Mason in charge; our (now former) sporting director has been banned from worldwide football for two years; and there's a greater chance of seeing Harry Kane playing on the LIV Golf tour next year than in the Champions League (for Spurs, anyway) but, hey, I got my £30 back, so that's OK, I'm not going to blame the players for our rotten campaign."
Some are worried that it sets a precedent: are fans going to expect to be reimbursed after every defeat? Those people are fools, too. In fact, they're the sort of people who, when you were in elementary school, scolded you by saying: "Well if your friends jumped off the Empire State Building, would you do it, too?"
No, because we're talking about one game, one particularly abject performance (after a string of abject performances) and that's it. Let's give supporters a modicum of credit here. What they demand from players is effort and application. If those are in place, if you show you care enough to work your backside off (for playing a game and doing your job, one for which you're handsomely rewarded), they'll generally have your back. They'll be disappointed if you lose, they'll be angry with you if you lose because you made an individual mistake, but no, they won't expect for you to Venmo them the cost of their ticket.
Don't overthink this. Don't make this bigger than it is. This in no way makes up for the crushing disappointment of going backward in a season when, let's face it, Liverpool and Chelsea also failed to show up. Tottenham's players aren't looking to buy your affection with the 1% cash back from their monthly Balenciaga shopping.
They just want to show that they are sorry and that they care in a way other than words. And, because they can't be sure that they can show that they care on the pitch (because, well, they've been bad for a long time now), they're doing it this way.
They don't need your applause, they don't need your gratitude, but they don't need your cynicism either. It's a small peace offering, because they feel they let you down. Take it and move on. And feel free to boo if their performances warrant it.