Florence Pugh Showed Off a Sheer Valentino Gown and Bangs at a Tiffany & Co. Party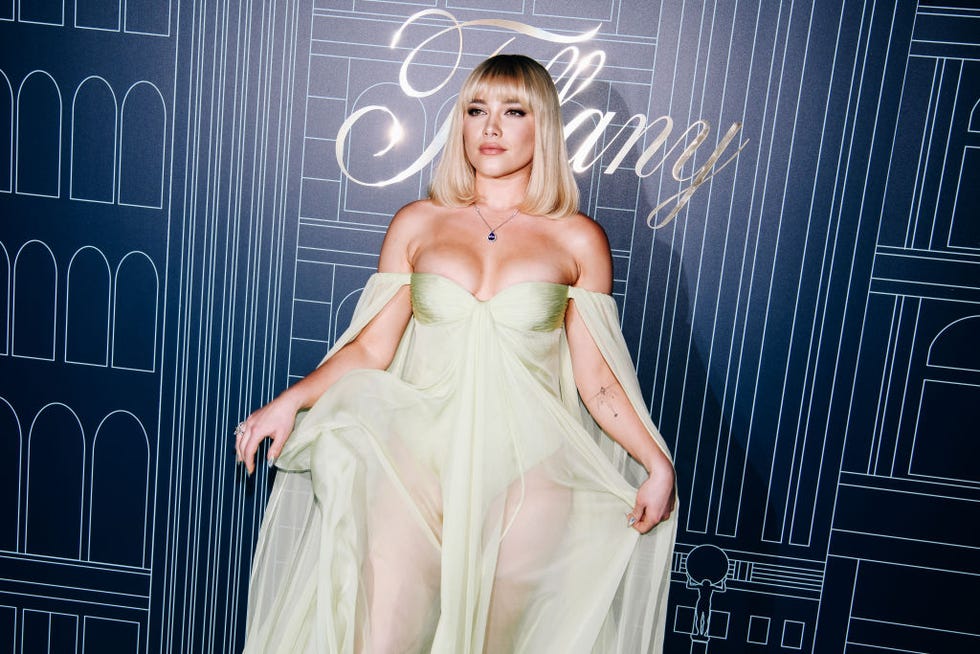 Add a pair of wings and sprinkle her with pixie dust, and Florence Pugh's latest Valentino look would look right at home in the Disney catalogue. As the actress—and frequent fashion daredevil—prepares for her first-ever Met Gala on Monday night, she stopped by Thursday evening's Tiffany & Co. reopening party, alongside stars including Anya Taylor-Joy and Tracee Ellis Ross.
The plunging bust, sheer fabric, and leg-baring bottoms of her mint-green gown mimicked several of Pugh's recent looks, including the nipple-baring stunner that launched a thousand Instagram comments after the actress debuted it in Rome in 2022. At the time, the ensemble caused such a stir that Pugh addressed it with her own post, writing, "It isn't the first time and certainly won't be the last time a woman will hear what's wrong with her body by a crowd of strangers."
In a recent interview with the New York Times, Pugh addressed the dress once again, saying, "Even though the dress was daring, it wasn't in any way gratuitous. It wasn't over-sexualized. It was basically this beautiful dress and this beautiful fabric, showing off whatever it was that I had underneath. I just could not wrap my head around the fact that showing my breasts was causing such anger—to the point where people were saying that if I got hurt, I deserved it. That was why I had to comment."
More From ELLE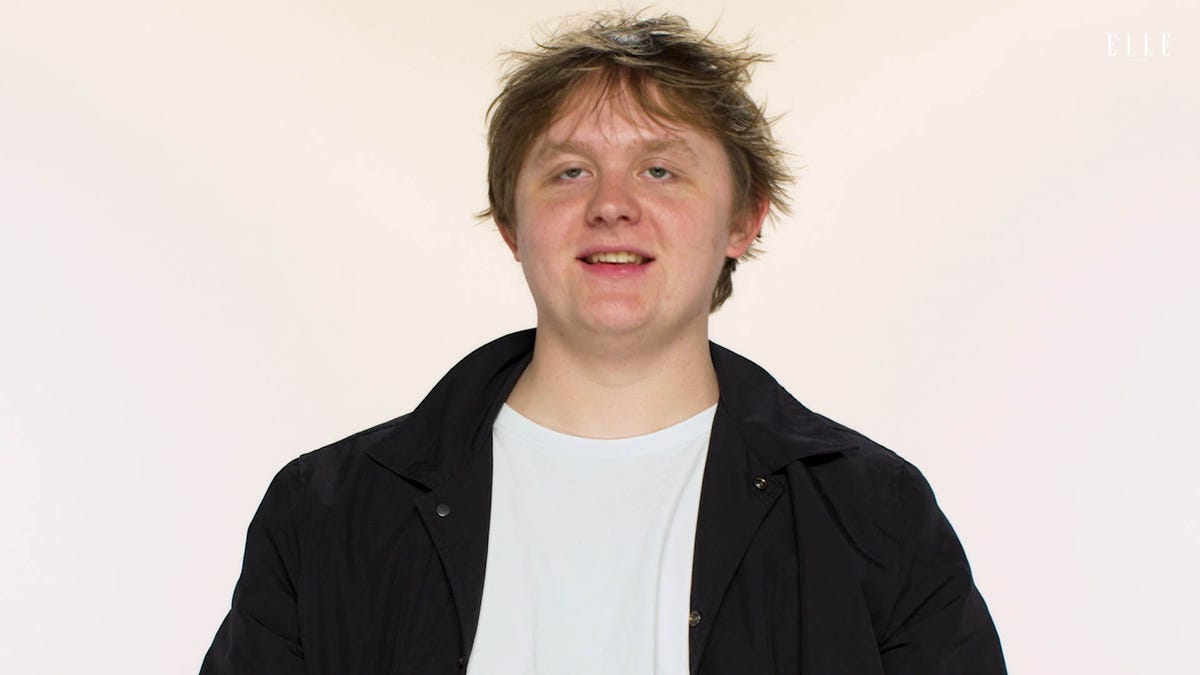 On Monday evening, she will attend the Met Gala alongside Pierpaolo Piccioli, the Valentino creative director, as both his date and his latest collaborator. (She is currently the star of Valentino's Rockstud bag campaign.) Teasing her Met look, Pugh told the Times, "It's big, but we like big, don't we? When I'm on those red carpets, there is so much pressure because you're either selling a movie or trying to make a moment. They're nerve-racking. The whole point is that you are expressing yourself with what you are wearing. Every time I step out in whatever dress, that's a version of me that I'm really proud of. So it doesn't matter if people don't necessarily like it. I don't think anything that I do has to be 100 percent loved. Things being up for debate is good. It means people are interested."

Culture Writer
Lauren Puckett-Pope is a staff culture writer at ELLE, where she primarily covers film, television and books. She was previously an associate editor at ELLE.