"The View" hosts slam Tucker Carlson's "dark heart" but defend Don Lemon: "He loves women"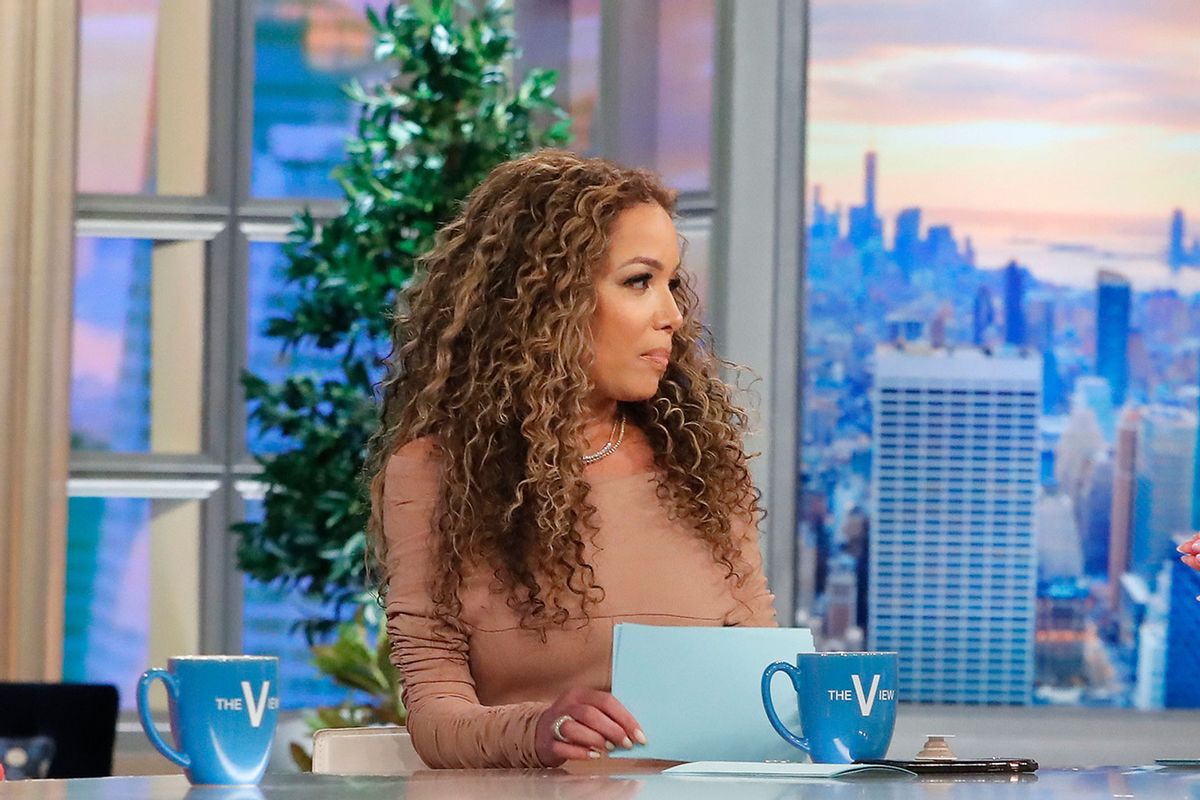 After leading an audience wave and sing-along to celebrate Fox News' recent ouster of controversial conservative commentator Tucker Carlson, "The View" hosts doubled down on their criticisms of Carlson, while showing their support for Don Lemon. Like Carlson, the CNN anchor was also fired on Monday, after 17 years on the network.
During Tuesday's episode, the panel discussed Lemon's firing, with co-host Sunny Hostin saying she was "stunned" by the news because Lemon is her friend of 20 years.
"I will say that I don't believe, in my experience with him, that he's a misogynist," Hostin said of Lemon, who was fired over his history of sexist and misogynistic comments about women's appearances. "I think he loves women. I think he loves his mother. He loved his sister. He loves me. He loves Joy."
She continued, "And I hate that people are comparing Tucker's firing with Don's firing. That's a false equivalency. False equivalency. And just to put a button on it, Don said some things, yes, that were sexist and I think ageist. He apologized for them and received formal training."
Fellow co-host Joy Behar then interjected, stating that although she knows Lemon personally, she doesn't know how he behaved with his coworkers.
"Well I do because I was his co-worker," Hostin replied sternly.
Co-host Alyssa Farah Griffin then jumped into the discussion, saying, "I think the timing is so unfortunate because it's lumping it in with Tucker because Don's been at CNN for 17 years. He's been given huge platforms there. And Don has the ability that he could have a big future somewhere else at another network or move somewhere else."
"I hope so," Hostin added.
Earlier in the episode, the hosts spoke on Carlson's abrupt departure, which came less than a week after Fox settled a defamation lawsuit by Dominion Voting Systems, an election technology company, for more than $787 million.
"I also think this is Fox News' way of saying, 'We are kingmakers. We can give you the throne but we can take it back…' This company keeps coming out OK without these one-time personalities," co-host Sara Haines said, citing Roger Ailes, who was forced to resign in 2016 after facing a slew of sexual harassment accusations from female Fox News staffers, and Bill O'Reilly.
Haines added that she's "relieved" Carlson is out and no longer has a major platform, considering that he spewed misinformation, admittedly lied and pushed for incredibly harmful beliefs, including ardent misogyny and the white nationalist far-right conspiracy theory called the "Great Replacement" theory.
"So, this is my thing: either he believes all that he says and he has a very dark and ugly heart — it's not a difference of philosophy, it's a difference of humanity I have with him — or he's pretending to be this person at the expense of character and integrity, which also makes him have a dark heart," she said. "So today, I feel better knowing those watchers are not sitting there glued to whatever he has to say."
---
Want a daily wrap-up of all the news and commentary Salon has to offer? Subscribe to our morning newsletter, Crash Course.
---
"I think that he'll land on his feet because if he learns to cha-cha he can go to 'Dancing With the Stars,'" Behar quipped, earning a few laughs from the audience. "Maybe he can get some lessons and go over there. He can't even do the cha-cha; that's the point."
Farah Griffin also underscored just how powerful Carlson was amongst Republicans — namely Donald Trump, who allegedly contacted Carlson for favorable news coverage, and Kevin McCarthy, who gave Carlson security footage from the Jan. 6 Capitol attack to help secure his win in the House speaker election.
"This is a huge deplatforming of a very central figure in right-wing politics," she said.
Watch the full discussion below, via YouTube:
Read more
about "The View":