Need more payback? 9 revenge-themed K-dramas to binge after "Beef"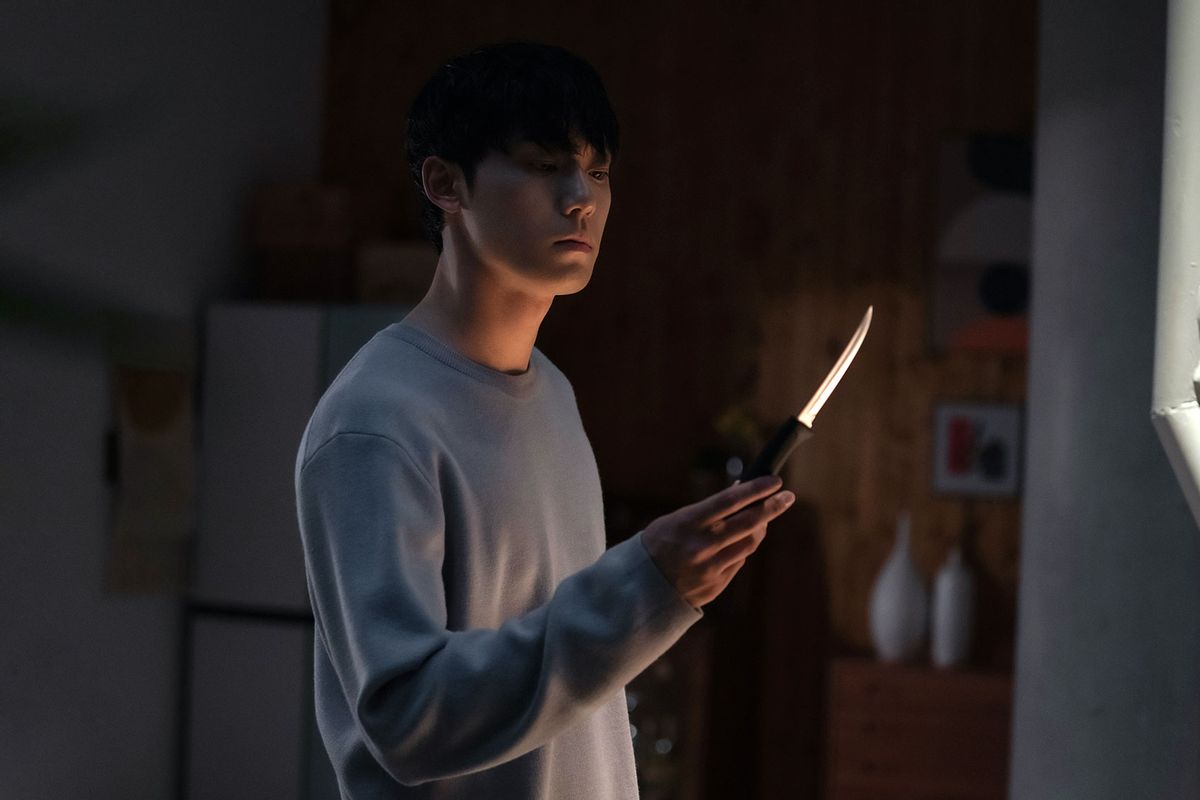 While getting revenge may not be the best course of action in real life, it can be incredibly satisfying to see it play out onscreen. We've seen how showcasing revenge can make for a great story, like in Netflix's "Beef," a tale of road rage taken to the next level.
But if you're still not satisfied, K-dramas could provide your next revenge-filled watch.
When most people think of K-dramas, the first word that comes to mind is romance. And, usually, a cheesy slow-burn romance. And they're not wrong. But — if you haven't seen "The Glory" yet — you may be surprised to find that K-dramas can provide a satisfying revenge plot in a way that's not often seen in Western media.
Revenge in K-dramas can be classified as slow-burn, too — but in the best way possible. Unlike the impulsive acts of retaliation in "Beef," revenge is more methodical in K-dramas.
Avenging a family member's death, which is a common theme, or getting back at anyone who did you wrong, requires years of careful, intricate plans. Plans that often attack not only the people responsible, but the system that allowed it to happen.
K-drama revenge plots consist of anything from getting a specific job to take down a business, to changing your identity and intertwining your life with your target's in order to take them down. And even, in the case of the recent drama "Reborn Rich," reincarnation and time travel.
So if you're less interested in love and more interested in vengeance, there could very well still be a K-drama that's right for you.
Only three days after its release this March, the second part of "The Glory" ranked No. 1 on Netflix's most-streamed non-English shows. "The Glory" tells the story of Moon Dong-eun (Song Hye-kyo) a woman who had faced horrific abuse from a group of bullies in high school — horrific enough that it can be uncomfortable to watch. Dong-eun then dropped out, and spent years planning revenge. Now, she is an elementary school teacher at the same school her head bully's child attends, and is just waiting for the pieces to fall into place.
Beyond its popularity, "The Glory" is making a real-world impact as well. The events of the show, while fictionalized, are based on real events that took place at a school in Korea in 2006. And just recently, a bill was proposed in South Korea that makes instances of bullying permanent on students' educational records.
Starring well-known Korean actor Song Joong-ki, "Reborn Rich" combines a story of wealth-inequality and revenge with fantasy. Song plays Yoon Hyun-woo, a longtime employee of the chaebol family-run Soonyang Group. When he discovers the family's slush fund and tax evasion schemes, he is accused of embezzlement and killed, all in the first episode.
But then, Hyun-woo is thrown back in time to 1987 and reincarnated as Jin Do-jun, the family's youngest grandson. This begins his plot to take revenge on the family that had him killed and take over their company.
Starring Seo Yea-ji, known for her role in the popular Netflix drama "It's Okay to Not Be Okay," as Lee Ra-el, who uses a new identity, an affair and divorce as her means of revenge. The target of the revenge plan she spends 13 years concocting is the CEO of the LY Group, Kang Yoon-gyeom (Park Byung-eun), who acquired the company by helping orchestrate her father's death. Ra-el begins an affair with Yoon-gyeom, plotting to turn him and his family against each other and bring his company down, by putting herself at the center of his high-profile divorce lawsuit worth ₩2 trillion ($1.6 million).
The story of revenge in "Itaewon Class" starts in high school, when Park Sae-ro-yi (Park Seo-joon) punches a bully, Jang Geun-won. Geun-won turns out to be the son of CEO Jang Dae-Hee (Yoo Jae-myung), who owns the restaurant business that Sae-ro-yi's father works in. When Sae-ro-yi refuses to apologize, he is expelled and his father gets fired.
Soon after, his father dies in an accident caused by Geun-won, and Sae-ro-yi retaliates, beating him up. He then gets arrested and imprisoned, which gives him plenty of time to plan his revenge on the CEO and his son. Once he's released from prison, he begins the laborious process of opening a new restaurant, just the first step to to competing with their business empire. Here, the revenge is served decades-long ice cold.
"Vincenzo" combines Korean drama with the Italian mafia. Park Joo-hyung (Song Joong-ki again) was adopted from Korea by an Italian family when he was a child. Later, he's adopted by Don Fabio, head of the Cassano crime family, changes his name to Vincenzo Cassano and becomes a lawyer and consigliere for the family.
When Fabio dies and his biological son tries to kill Vincenzo, he goes back to Korea. In trying to recover wealth that he helped hide, he's stopped by the Babel Corporate Group that's gentrifying a town. Vincenzo then teams up with locals of the town to take down the business and, ultimately, fight against its injustice.
"My Name," which placed in Netflix's Top 10 when it was released, features the star of popular K-drama "Nevertheless," Han So-hee, as a much different character. She plays Yoon Ji-woo who, after her father's murder, is determined to find whoever is responsible and take revenge. To do so, she joins the gang her late father was a part of and enlists the help of the boss, Choi Mu-jin (Park Hee-soon). She then joins the police department as a mole for the gang, and has to hide her true identity while still seeking the truth about her father's death.
In "Lawless Lawyer," set in the fictional city of Kisung, the story begins with murder, blackmail and gang activity. It centers around Bong Sang-pil (Lee Joon-gi) and Ha Jae-yi (Seo Yea-ji) who both lost their mothers when they were young — Sang-pil's was killed and Jae-yi's forced to leave the country. The woman behind this, Cha Moon-sook, is now a chief justice of the Supreme Court, gaining her power and influence through corruption. Sang-pil, a practicing lawyer in Seoul, returns to Kisung to seek justice for his mother. And when Jae-yi, also a lawyer in Seoul, loses her job after assaulting a judge, she moves back to Kisung and joins Sang-pil in the mission to bring Cha Moon-sook down and expose her corruption.
Described as a satire of Korean society's attitude toward marriage, this drama centers around Seo Hye-seung (Kim Hee-sun), a middle-class housewife living in Gangnam, who loses everything after her cheating husband suddenly dies. While trying to make it on her own, Hye-seung gets signed up for Rex, a matchmaking agency targeted to the upper class. In doing so, she crosses paths with her late husband's mistress and sets her sights on getting revenge on the woman who caused her marriage to fail.
Like others in the list, this drama sticks with the theme of avenging a father's death. In "Tracer," accountant Hwang Dong-joo (Im Si-wan) joins Korea's National Tax Service and becomes a department team leader working with agents to investigate financial crimes like tax evasion and
money laundering
. In his position, his goal is not only to reform the National Tax Service, but also to uncover the truth behind his father's death. This means completely dismantling the system by taking down the other department heads and the corrupt Executive Director, In Tae-joon.
Read more
about revenge in media