Brush Up On Your 'Weddiquette' With This Guide to Wedding Guest Attire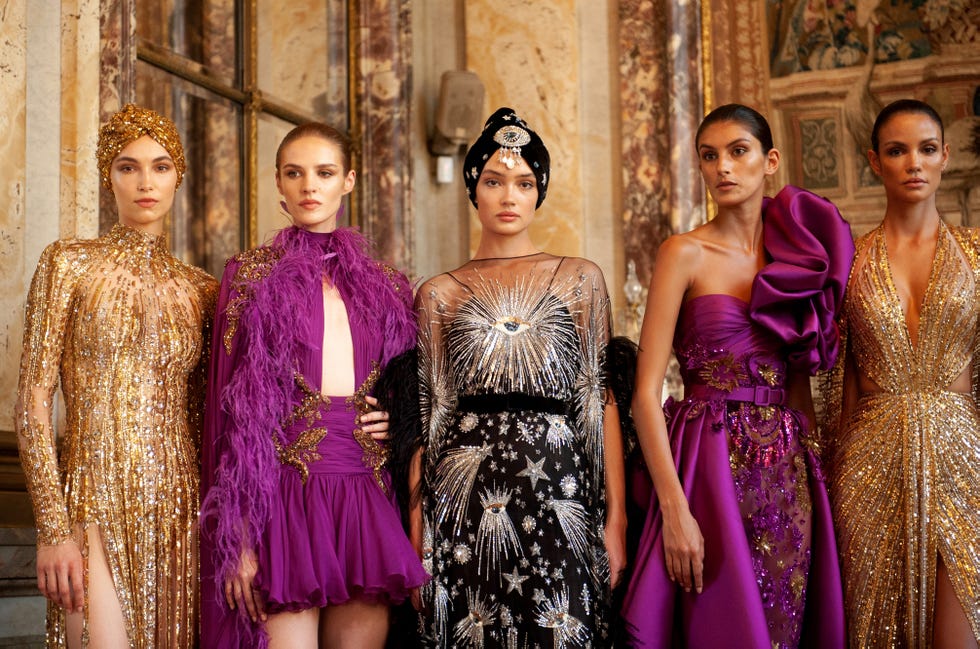 First comes love, then comes marriage. And a marriage celebration is, more often than not, observed with a wedding or wedding reception. If you've seen 27 Dresses, you know that the theme or dress code of a wedding can vary pretty considerably based on the individuality of the happy couple, so figuring out what to wear as an invited guest can be taxing. To help you navigate what to wear to a wedding, we spoke with celebrity and event stylist Lauren Jeworski for a few failsafe rules to live by when attending. First and foremost, do not wear white (even if you, like Kelly Kapoor, look really good in white). Jeworski also suggests not wearing anything too casual, "like jeans, T-shirts, flip-flops, or athletic wear." Of course, always check the dress code set forth by the bride and groom. "As a wedding guest, I think it is respectful to honor the dress code provided by the bride and groom as best as you can."
Whether you need a black-tie wedding guest dress or something simple to wear to a summer wedding, Jeworski pinpoints brands like A.L.C., Reformation, and Rixo as a few of her favorites for such occasions. Or, if you're heading to a destination wedding, designer Kasia Kulenty has created the ultimate vacation elegance with her line of Yucatán-inspired braided artisan gowns. Below, we've broken down the different dress codes you're most likely to encounter on your wedding invites. Read on to find out what to wear, what not to wear, and to shop a few of our favorite picks along the way.
---
White-Tie
If you're unfamiliar with the term "white-tie," it's probably because the majority of us common folk have yet to score an invitation for an event that demands dress of this caliber. A code of attire often reserved for presidential banquets, opera balls, or royal galas, a white-tie dress code is the crème de la crème of event dress codes (even a notch above black-tie). For men, this typically means a black coat with tails and matching pants. For women, floor-length gowns or even ball gowns are a must, and you have every right to accessorize lavishly with gloves or swanky jewelry. There's nothing casual about a white-tie wedding, so avoid any crazy colors or patterns, and save your go-to cocktail ensemble for the next office holiday party. White-tie gives you full permission to dress to the nines—just don't out-stage the bride. As Jeworski notes, "This is a day the bride has been looking forward to her whole life…let her be the star of the show and shine!"
More From ELLE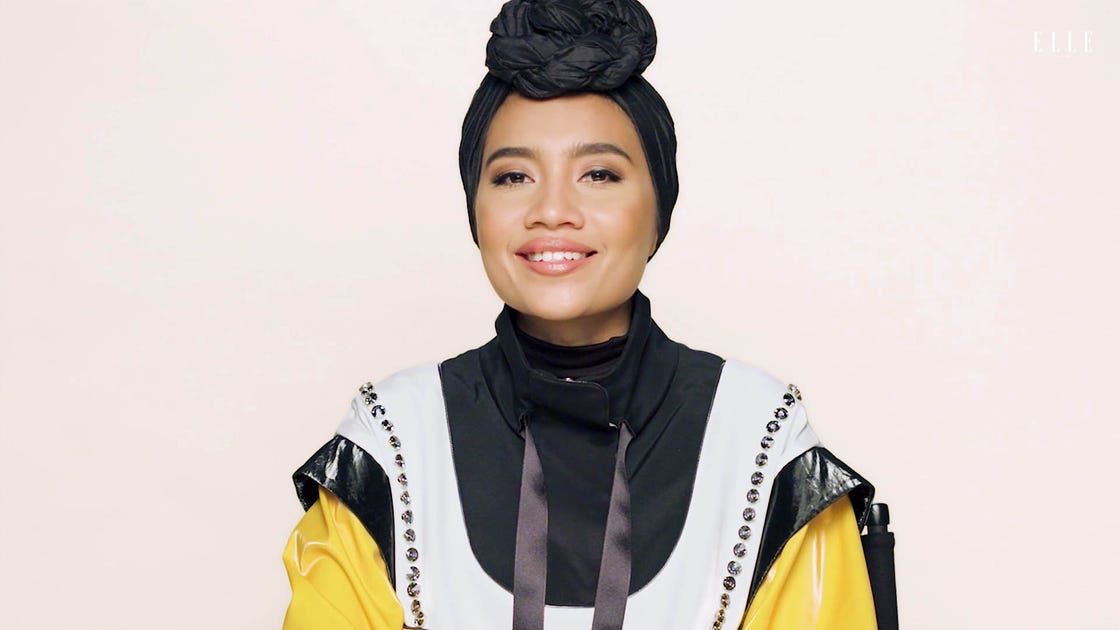 ---
Black-Tie
Black-tie weddings are a lot more frequent than the rare and aforementioned white-tie occurrence, but they're still ultra-formal. "If they say to dress in black-tie, come in black-tie," Jeworksi affirms. For menswear, think James Bond—a white shirt, black tux, and black bowtie. For women, think night one of The Bachelor. In addition to the standard floor-sweeping gown, women have a little more leniency in that a fancy midi dress or full-length jumpsuit is also acceptable. As with white-tie, muted or solid colors are your safest option, as is modesty—save any show of excessive cleavage or trendy side boob for downtown Los Angeles.
---
Black-Tie Optional or Formal
While it may sound overly ambiguous, black-tie optional (also known as formal) is one of the most common dress codes for weddings, no matter what the season. It extends the invitation to attendees to either take advantage of the black-tie suggestion or tone it down to match a modified, optional alternative. But make no mistake, this code of attire is still categorized as a formal event. Unlike white- and black-tie, a classy above-the-knee dress (preferably in a rich material like satin or silk) will work for women at a black-tie optional wedding. But of course, if you'd rather dress to impress, you still have the option to lean into the guidelines of official black-tie attire without looking out of place. Menswear can consist of either a tuxedo or a solid-colored suit and tie to mimic the standard of what would be considered black-tie attire.
---
Cocktail
Arguably the most frequent dress requirement to be listed on a wedding invitation, the cocktail code is meant to bridge the gap between day and evening wedding wear. Not only does this type of attire allow for a bit more creative freedom, but it also provides guests with the opportunity to make use of versatile wardrobe pieces. Your favorite, albeit appropriate, summer cocktail dress or LBD could easily be transformed with a statement purse (like this one from Apede Mod) or fun, comfortable high heels for this type of occasion. Opt for modern or minimal pieces you can look forward to wearing again—even a classic suit or full-length dress would fall into this category, especially for fall and winter weddings. Men's cocktail attire follows suit (no pun intended), accepting transitory pieces like a navy or gray suit, or trousers with a dress shirt and blazer.
---
Beach
If you're jetting off to a beach or tropical destination wedding, lucky you. But knowing what to wear to an oceanside ceremony can be a fine line to walk. Check the invite or venue website for any specific instructions on dress, and to see whether it's more of a casual or formal atmosphere. Typically, light and billowy fabrics like chiffon or cotton gauze are a wise choice for keeping cool while still maintaining a sense of elegance. This is also an instance where it's more acceptable to don a fun print or sunny color that a stricter, more formal dress code wouldn't permit. For men, steer clear of shorts and stick with a proper suit or dress pants and a blazer. And when in doubt? "Just ask!" Jeworski advises. "Talk to the bride if you can, or talk to other attendees to see what they are wearing."
---
Semi-formal
Think of the semi-formal dress code as the grey area between cocktail and casual, sort of like an understated version of formal or cocktail attire. Shorter hemlines, pops of color, and modern embellishments can all be incorporated if not done ostentatiously. And because we're living in 2023 and the era of menswear-inspired fashion, a tailored women's suit and a summer sandal can look just as sleek as an everyday A-line dress. Men should still be prepared to show up in a pair of slacks or dress pants and an accompanying dress shirt—with or without a tie. You can leave the full-length gowns and tuxedos at home (or in the rental shop) for this one.
---
Casual
Before you throw on your favorite mom jeans and a cropped baby tee, know that casual attire as a wedding dress code is not synonymous with a fashion free-for-all. After all, it's still a ceremonial event. Think of this more as business casual, with men usually opting for a dress shirt and a pair of slacks, and women having the option of a two-piece set or a casual sundress. Fabrics like cotton and linen will suffice, as opposed to the more prestigious silks and chiffons of properly formal attire. Keep in mind the theme or location of the event (for example, barn versus church), and avoid wearing jeans unless you're specifically given the go-ahead from the bride and groom.