Do Kwon: Fugitive crypto mogul believed caught in Montenegro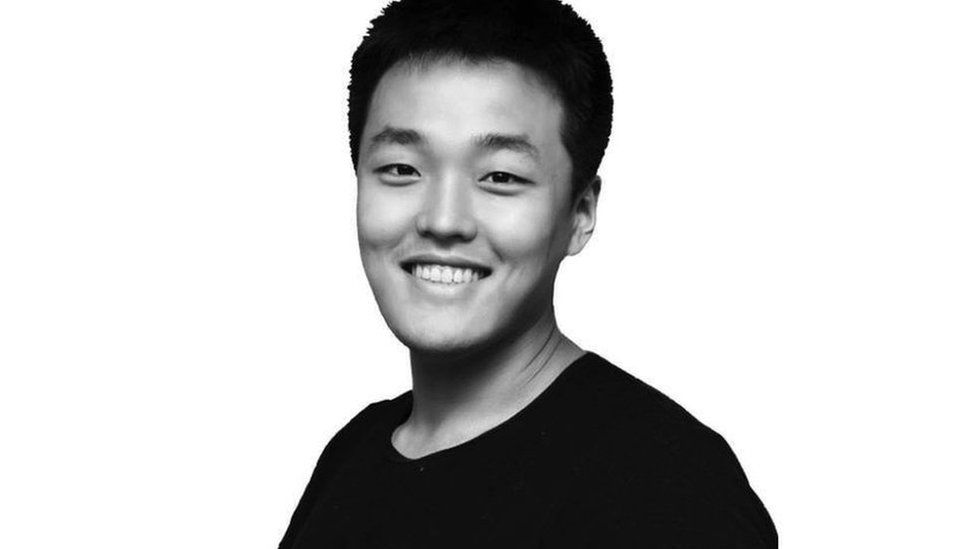 Police in Montenegro say they have arrested a man who they believe is the fugitive crypto mogul Do Kwon.
He is wanted in connection with the collapse of his company Terraform, which is estimated to have cost investors more than $40bn (£32.5bn).
South Korea is seeking him, and he has also been charged by US officials for "orchestrating multibillion-dollar crypto asset securities fraud".
Mr Kwon has previously denied he is in hiding but never revealed his location.
News of the arrest was made by Montenegro's interior minister, Filip Adzic, who tweeted that "one of the world's most wanted fugitives" had been detained at Podgorica's airport.
Mr Adzig added that the suspect was accused of travelling under a false name with fake documents. Authorities are still waiting for official confirmation of the man's identity, he said.
Mr Kwon's Singapore-based company Terraform, along with its cryptocurrencies, collapsed spectacularly in May 2022.
The value of its Terra Luna and TerraUSD tokens fell, plummeting to near zero and triggering a sell-off in major cryptocurrencies such as Bitcoin, Ethereum and Tether.
But last month, the US Securities and Exchange Commission (SEC) accused him of failing to "provide the public with full, fair, and truthful disclosure" of the crypto assets.
The SEC also said he misled investors about the stability of TerraUSD and repeatedly claimed the tokens would increase in value.
In September, Interpol issued an international red notice for his arrest. The following month, South Korean prosecutors said he had travelled via Dubai to an unknown country after leaving Singapore.
South Korean authorities had thought he was in Serbia, and even sent officials to Belgrade to negotiate, since the two nations do not have an extradition treaty.