5 realistic ways to actually get dinner on the table faster, according to a food editor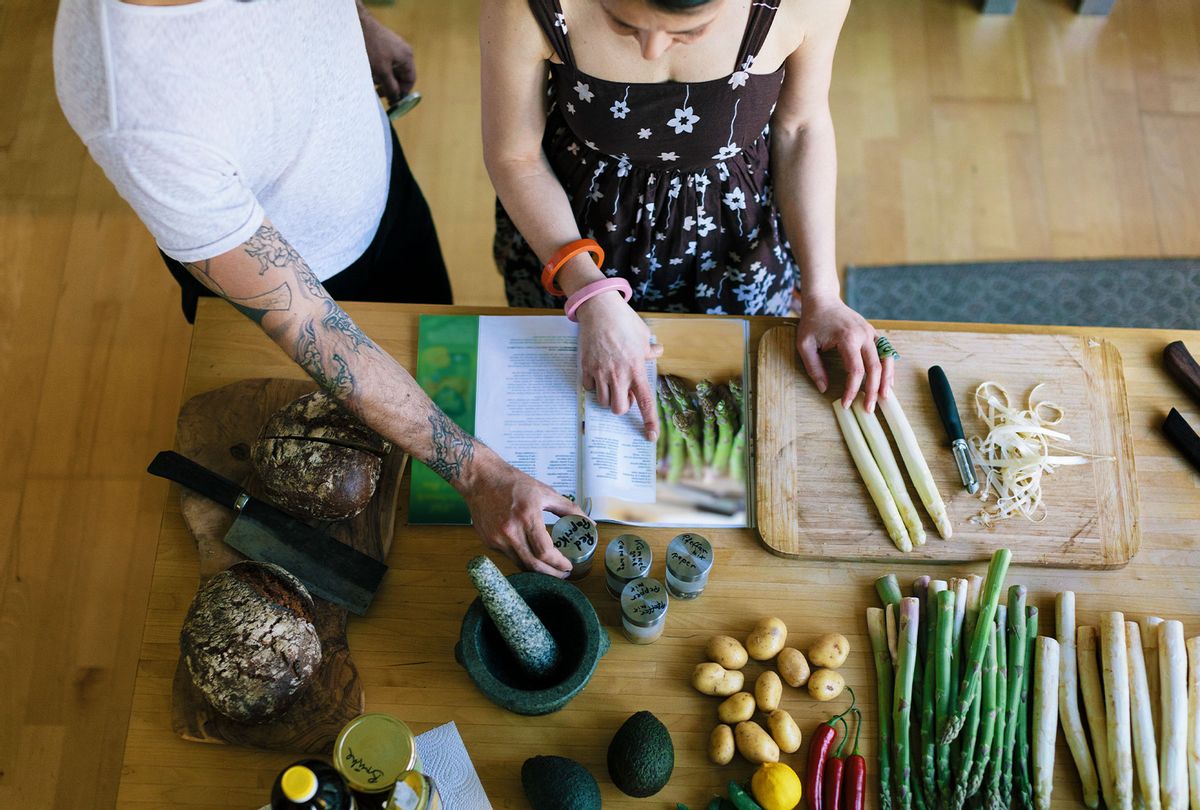 Even as someone whose job revolves around thinking about the ways in which we cook, I sometimes find myself succumbing to the temptation of thoughtless delivery far more often than I should.
To be clear, I don't mind incorporating planned takeout or delivery into my weekly meal plan. In fact, I relish it, and it's a great way to support local restaurants, especially if you don't go through third-party apps.
But I really hate the feeling of reaching the end of a busy workday, scanning the refrigerator and feeling so unmotivated to cook that I end up just ordering a pizza. It's not great for my nutrition goals — or my wallet.
That is why I've been focusing this year on implementing small steps that enable me to get dinner on the table quicker and with less stress. I also polled some of my Salon Food coworkers for their tips and advice. Here are some of our personal favorites:
Sometimes, it helps to approach the supermarket like a contestant on "
Chopped
," where the basket ingredients have to be utilized in unique ways to make a final, cohesive dish. For instance, I was at my local Middle Eastern market recently, where I spotted jarred paprika spread. I checked the ingredients: puréed tomato, carrots, onions, red bell pepper, spices, olive oil and salt. A few days later, I used the spread as the base of a delicious lentil soup when I didn't feel like slicing and dicing fresh vegetables.
Think about it: Most jarred sauces,
spreads and dips
can be used to flavor or thicken soups. Similarly, you can raid your local grocery store's antipasto bar for briny olives, marinated cheese and roasted garlic to toss into pasta, while the salad bar has great options for
grain bowl toppings
.
A recipe I've been seeing everywhere on social media recently is Hattie McKinnon's
sheet-pan pierogies with Brussels sprouts and kimchi
. McKinnon starts with frozen cheese or potato pierogies, then she builds the flavor up with caramelized vegetables and funky kimchi, which becomes beautifully silky after roasting. After pulling the sheet pan meal from the oven, McKinnon recommends pairing it with a dill-y, creamy sauce.
While most of us have a few tricks up our sleeves to amp up frozen pizza (
hot honey for the win
!), it's worth thinking about other frozen foods that can serve as a starting point for an easy meal. For instance, you could pair packaged
gnocchi
with cherry tomatoes, basil and mozzarella pearls for a margherita-inspired pasta. Or, you could combine frozen tortellini, frozen grilled chicken breast strips, jarred roasted red peppers and
pesto
for a well-balanced dinner.
Eggs are a great quick-cooking protein that get relegated to the breakfast table far too often. Think about incorporating hearty but quick meals like
shakshuka
,
cilbir
or
breakfast burritos
into your weekly meal plan.
Similarly to fashion, when cooking, sometimes it's nice to start with a base layer that can be dressed up or down. Salon's chief content officer Erin Keane says that she likes to "mix up a
big basic salad
ahead of time and eat off it during the week, using it as a base with made-to-order toppings." I do the same with pots of
grains and beans
, such as
rice and lentils
. Last week, I made a pot of
chickpeas
; some of them got smashed with hot sauce and a little butter and turned into a buffalo chickpea grain bowl. Some of them got used to bulk up my aforementioned lentil soup.
Read more
about quick and easy meals