Everything You Need to Know About the Viral Head Spas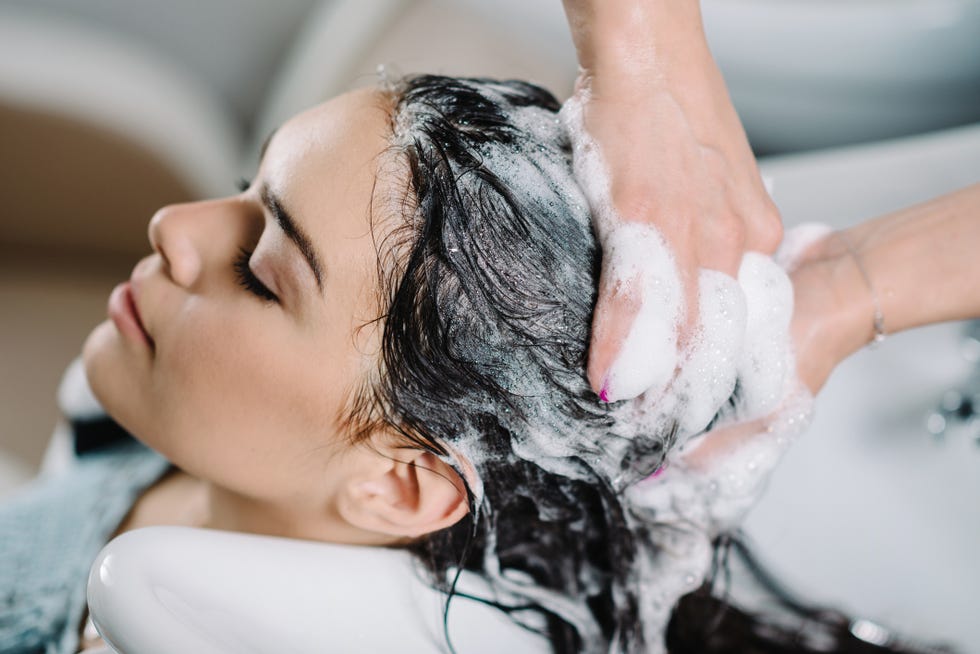 While the phrase "head spa" might sound like an old-timey phrase for therapy, it's actually the newest–and most relaxing–beauty treatment going viral on the Internet. Move over slugging. If you've been on TikTok at all, you may be seeing videos of people getting their hair washed and scalp scrubbed, all with the promise of stimulating your hair follicles and gently treating issues like hair thinning, pesky dandruff, or oily scalps with natural remedies and potent essential oils. The idea of someone relieving me of my hair-washing duties was enough to make me book an appointment.
My scalp facial took place at the Yukie Natori Salon in New York City–a swift 10-minute walk from ELLE's offices. It's basically a beauty editor's heaven: they offer nail services, any and all hair appointments (including hair extensions), and a slew of spa options like massages, facials, and lash extensions. The expansive salon spans two floors, bustling with people getting beautified. But I came with one purpose: to get my scalp thoroughly cleaned.
The owner, Yukie, first walked me through the philosophy. Although head spas have their roots in Japan, at Yukie Natori, they follow principles from the French hairstylist and brand founder Josiane Laure, who makes all the products Yukie Natori uses in the process. After the explanation, Yasu, my stylist, brought me upstairs to a quiet, sunlit floor where my service would occur.
More From ELLE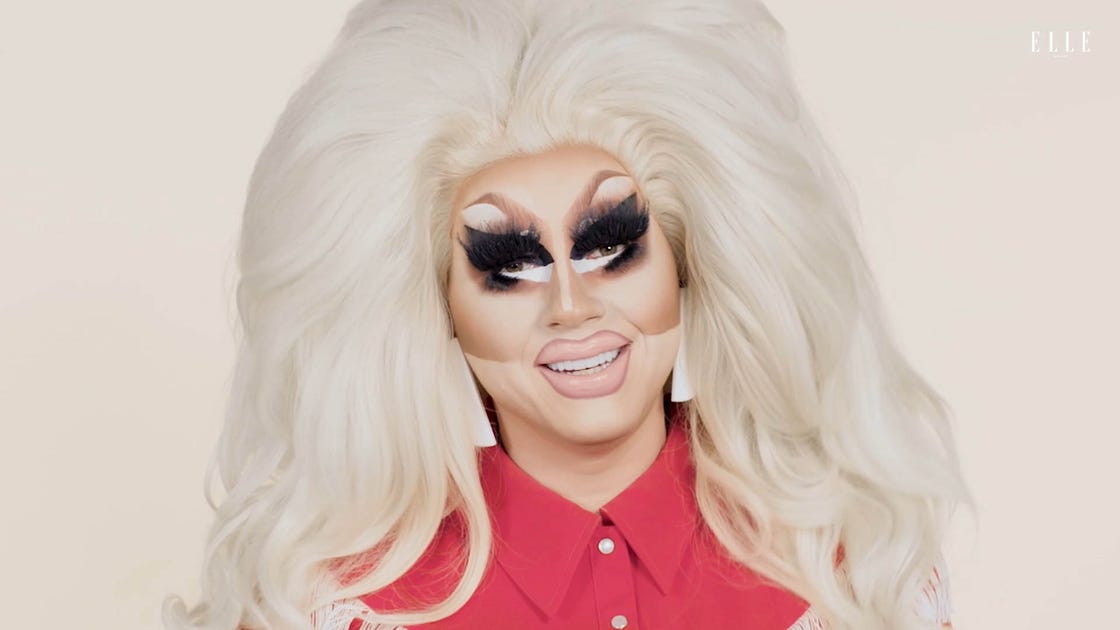 The first and most horrifying step is assessing my scalp with the help of a microscope run over my head. Readers: nothing prepares you for the immense grossness of seeing your hair follicles up close. To soothe my ego, Yasu and Yukie informed me that I had no noticeable issues. However–play the suspenseful music–my scalp looked a little pale, which feels like unfair criticism since, like, my scalp never sees the sun. But this agonizing experience helped Yasu and Yukie decide which combination of essential oils to use on me. Because they determined my scalp needed extra circulation, they chose a stimulating blend, rather than an anti-dandruff or anti-thinning concoction. Yasu then separated my hair, massaged the oil into my scalp, and then gave me a light head and neck massage. The process is not just meant to be relaxing, but also to control oil on the scalp and increase circulation.
Then, the real magic begins. Yasu brought me into a private, dimly lit room with a reclining chair, almost like a dentist's chair. There, I laid back while Yasu shampooed, steamed, and massaged my scalp. I would love to get into details about the experience but the truth is, ten minutes in, I fell asleep. If that's not an endorsement, I don't know what is. I was vaguely aware of Yasu massaging pressure points on my head when I conked out–a common side effect of the treatment, and one of the reasons they perform it on a reclined bed in a private room. The 60-minute session flew by until I snored so loudly that I woke myself up, scaring both myself and dear Yasu, just in time for the final step.
After a deep clean, the last step in the head spa is to add moisture back into the hair through a healing treatment mask. Then, hair wrapped in a hot towel, we exited the treatment room, and Yasu gave me a final blowout. To demonstrate the effects of the treatment, we took an "after" look at my scalp. My scalp did look a little less pale, and there was a significant decrease in oil on my scalp, but the best demonstrator was my hair: after my blowout, I was left with huge, voluminous hair that was soft, shiny, and managed to keep looking that good for a solid week.
So would I recommend the process? For someone like me, whose scalp is well-behaved if a little pale, I think the experience was a fun and relaxing one–albeit not entirely necessary. But if you're someone who has long-term scalp or hair goals, trying out a head spa might be a great tool in your arsenal–generally, they recommend completing four to six treatments to see the best results. Overall, it was a supremely relaxing experience for me. If nothing else, check it out when you need a good afternoon nap.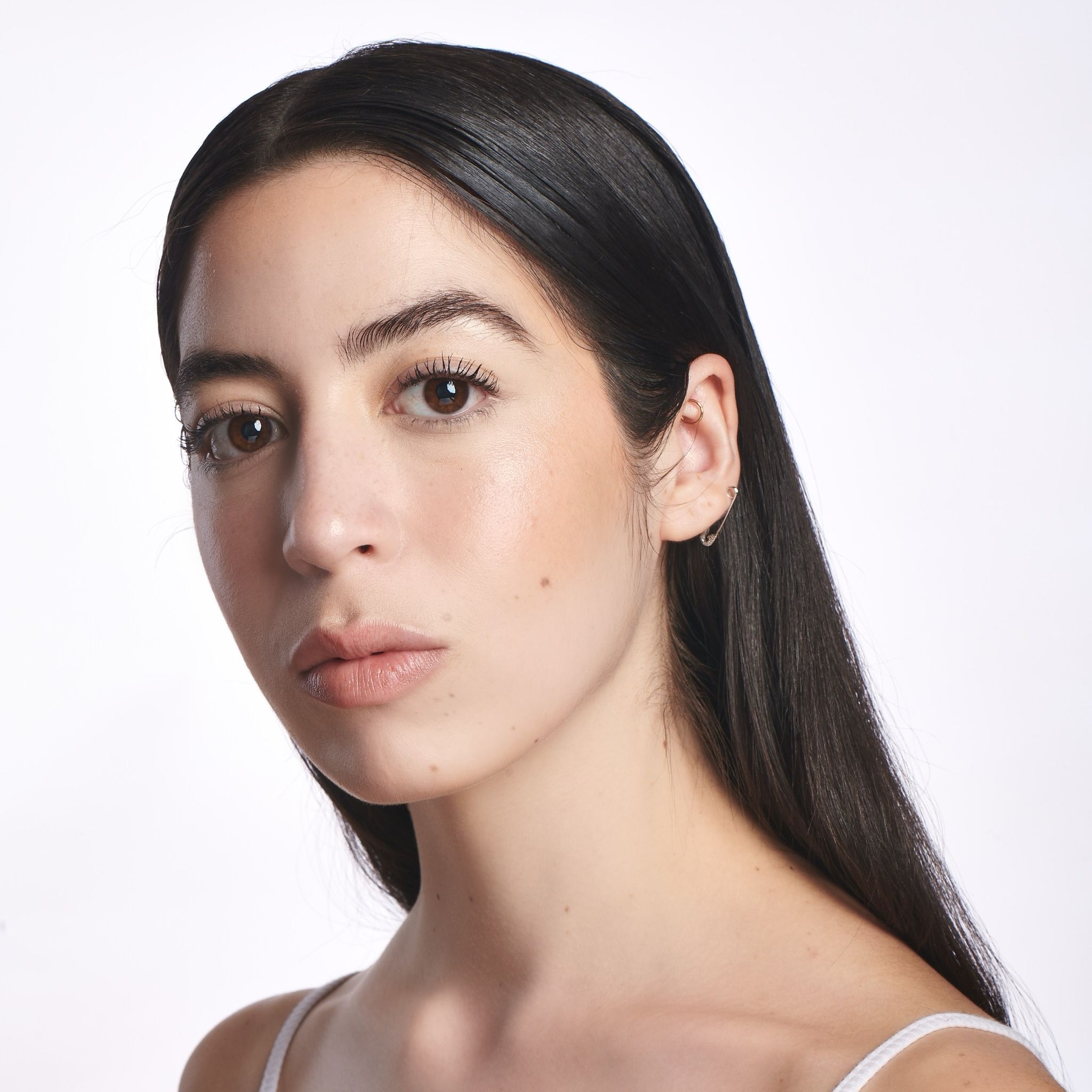 Beauty Commerce Writer
Tatjana Freund is ELLE.com's Beauty Commerce Writer, covering makeup, skincare, and haircare products and trends. Previously, she worked at Marie Claire. She has bylines with Town & Country, Good Housekeeping, Harper's Bazzar, and more. Tatjana is an advocate for Latinx representation in the beauty industry. Her work has been featured on the Drew Barrymore show. She's a fan of whiskey neat, podcasts that give her nightmares, and one time Zoë Kravitz laughed at a joke she made.