Pentagon report reveals over 500 new UFO sightings — and experts have no explanation for 171 of them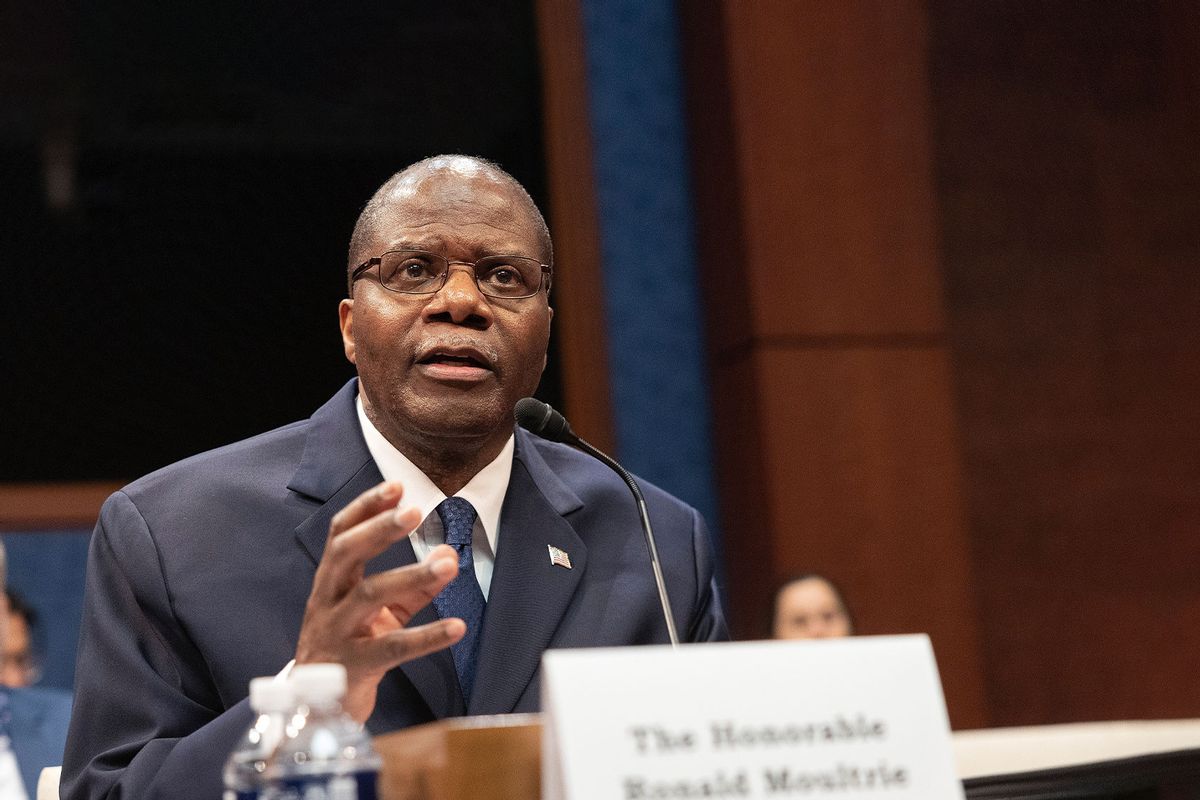 Since August 2021, U.S. intelligence agencies have collected more than 500 new accounts of unidentified aerial phenomena, according to the latest report from the Pentagon. An increase in surveillance drones and weather balloons accounts for the majority of the reported UFO sightings — but 171 witness reports remain a mystery to officials. Meanwhile, a new amendment in the latest Defense budget aims to answer renewed calls for an investigation of UFO-related incidents surrounding the 1945 Trinity nuclear test site.
The 12-page report says the Office of the Director of National Intelligence (ODNI) found no instances of collisions with a UAP, though the threat of foreign intelligence surveillance weighs heavily among its topics.
Ronald Moultrie, the undersecretary of Defense for intelligence and security, offered further details of the findings to reporters. On the question of whether the office found evidence of alien life, Moultrie said they had nothing. So far.
"We have not seen anything that would … lead us to believe that any of the objects that we have seen are of alien origin," he said. "If we find something like that, we will look at it and analyze it and take the appropriate actions."
After a 2021 congressional report found 143 UAP sightings — many made by military pilots — still unexplained since 2004, the Pentagon formed a task force to investigate. The DOD created the All-domain Anomaly Resolution Office in 2022, now directed by Sean Kirkpatrick, former chief scientist of the Missile and Space Intelligence Center.
"We are structuring our analysis to be very thorough and rigorous. We will go through it all. And as a physicist, I have to adhere to the scientific method, and I will follow that data and science wherever it goes," Kirkpatrick said at the briefing.
CNN's Oren Liebermann asked whether the data offered any potential national security threats.
"Yes," Kirkpatrick said, according to a DOD transcript. But Moultrie was quick to caveat: any unauthorized system in U.S. airspace is always considered a potential threat to safety.
"We're still trying to resolve some of these cases. Some of them probably could not be characterized as civilian balloons or UASs or UAVs or whatever. So, in the absence of being able to resolve what something is, we assume that it may be hostile. And so, we have to take that seriously," Moultrie said.
---
Want a daily wrap-up of all the news and commentary Salon has to offer? Subscribe to our morning newsletter, Crash Course.
---
A new amendment to this year's defense budget, which was signed into law by President Joe Biden in December, calls for AARO to investigate the long trail of reported UFO-related incidents surrounding the famous Trinity Site — the world's first atomic bomb detonation in the White Sands Missile Range in 1945. As first reported by Politico, AARO has to deliver a historical record of the government's efforts on UFOs, from 1945 onward.
The new defense bill also aims to fully staff the AARO and requires it to work with intelligence agencies to navigate UFO-related non-disclosure agreements. It must share its findings with the DOD and create a process for people to share information of any classification level.
UAP Outreach chair and former Navy Lt. Ryan Graves, of the nonprofit American Institute of Aeronautics and Astronautics, praised the latest budget inclusion and called the sharp uptick in reported sky debris a safety hazard.
"With 247 new incidents of UAP since the 2021 report, including events in sensitive airspace, it is clear that there is an urgent and critical need to improve aerospace safety by dedicating scientific research into UAP," Graves, a former F/A-18 pilot, said in a statement on Twitter.
"I am glad to see the government is taking the accounts of pilots and other witnesses seriously, and I am heartened by ODNI's acknowledgment of the profound, harmful effect stigma has in preventing the necessary data collection we need to understand UAP."
In an interview with The New York Times, astronomer and ufologist Dr. Jacques Vallée — who previously assisted the French space agency, Centre National d'Études Spatiales in UFO studies — celebrated the budget announcement.
"This is what all scientists and my colleagues have always dreamed of," Vallée said Thursday, calling the move "an absolute turning point."
Vallée's scholarship includes an examination of Trinity incident reports. He said that while reports from civilians less technologically equipped than the military may have previously been met with a sense of unreliability, the creation of a wider reporting net opens up research to new data.
"The civilian observations tend to be longer, they tend to be more detailed, they tend to leave a trace that we can analyze," he said.