Chris Rock to host Netflix's first live show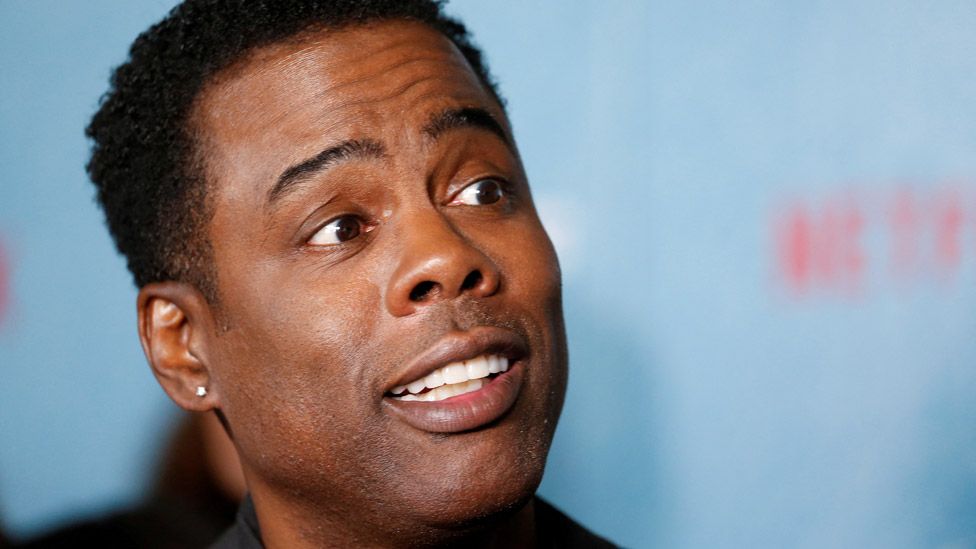 Comedian Chris Rock is to host Netflix's first ever live streamed show, as the company begins to experiment with screening live events.
A stand-up special by Rock will be available around the world as it happens in early 2023.
It could open the door for more live content on Netflix – like sport, real-time reality TV and other major events.
Until now, must-see live programming has remained an area where traditional broadcasters still have dominance.
Robbie Praw, Netflix vice president of stand-up and comedy formats, said Rock was "one of the most iconic and important comedic voices of our generation".
"We're thrilled the entire world will be able to experience a live Chris Rock comedy event and be a part of Netflix history," he added. "This will be an unforgettable moment and we're so honoured that Chris is carrying this torch."
Rock was at the centre of one of the biggest live TV moments this year – when he was slapped on stage by Will Smith at the Oscars. The ceremony is broadcast by the ABC TV network in the US and on Sky in the UK.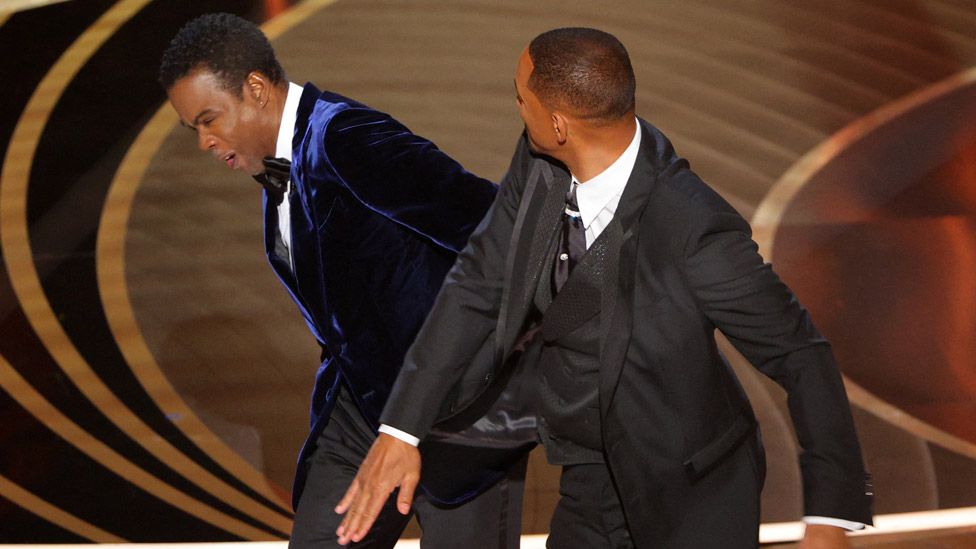 The exact date and location for Rock's new special have not been revealed. He has previously had Netflix specials that were filmed – but not streamed – live.
The company has recently been "warming up" to showing live sport, according to the Wall Street Journal. Rivals like Amazon Prime Video, Apple TV+ and Disney+ have already invested in big-money sports rights.
Future live-streamed programming could also include reality TV or talent shows where viewers can vote for contestants.
In the UK, according to overnight TV ratings, 7.9 million people watched I'm A Celebrity… Get Me Out Of Here! – in which viewers vote for the famous contestants to take part in gruesome trials – live on ITV on Wednesday.
Netflix has just joined the official TV ratings system, meaning we know around 1.1 million watched the new series of The Crown on TV sets in the UK on Wednesday, its first day of release.
However, the audience for dramas like The Crown will be spread over a much longer period – which is not the case with most live programmes, although Netflix will hope Rock's special will have longevity.