With Ciara's New Brand OAM, Radiant Skin Is Just a One-Two Step Away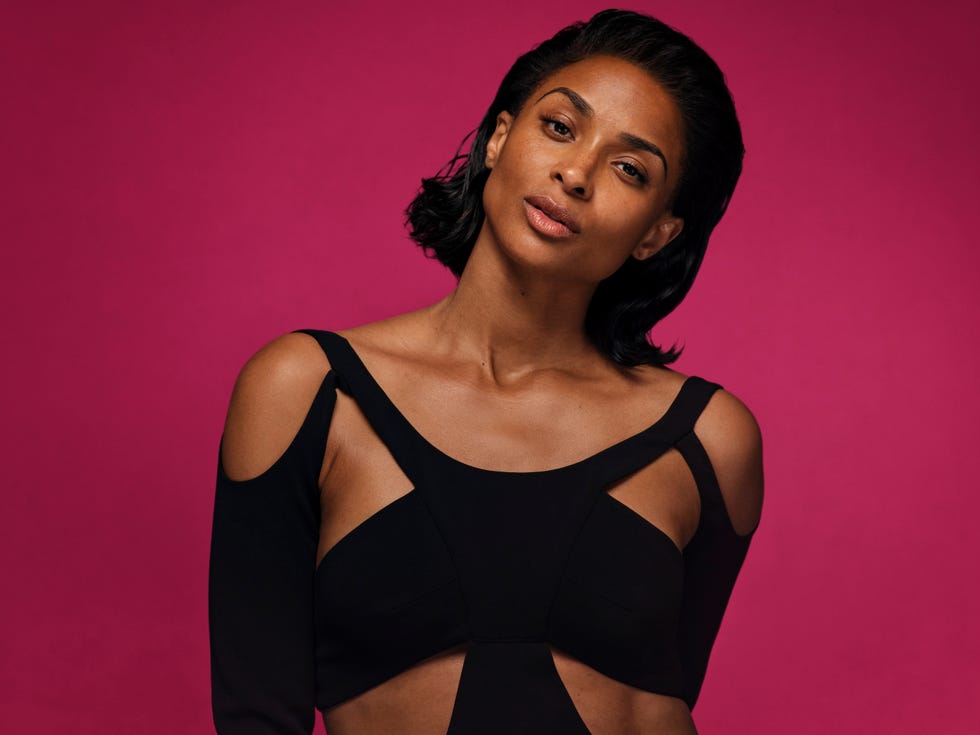 Of all the burning questions our minds have been inundated with this year (Who will date Pete next? Do I need curtain bangs?) perhaps the most common one asked is: Do we really need another celebrity beauty brand? It's no secret we've hit peak celebrity beauty brand fatigue, with each release that enters the fold—seemingly every other week—eliciting constant eye rolls from consumers who are still trying to catch up to the last one. However, there's a new celebrity brand from Ciara that might make you, dare I say it, 1, 2, step.
Like her other purpose-driven extracurricular ventures—House of LR&C (Love, Respect, and Care), which the star founded with husband Russell Wilson and entrepreneur Christine Day, and its in-house ready-to-wear brand LITA (Love Is The Answer)—Ciara is launching a skincare brand, OAM (On a Mission) that further drives the notion that love is at the root of everything, even skin.
How you view yourself in your most natural state sets the tone for how to speak to yourself and the level of confidence you radiate when you step out into the world. For a moment, the red carpet darling struggled with accepting her bare face, so she challenged herself to forgo makeup when necessary.
More From ELLE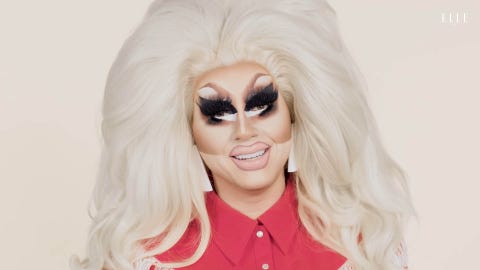 "When I was younger, I used to think that I needed to have a full face of makeup to love my most beautiful self. As I got older, I told myself I'm not going to allow myself to feel like I have to have makeup on all these different enhancements to feel beautiful and confident," Ciara says. She admits she frequently used body wash and body lotion on her face, and dabbled in microdermabrasion occasionally. Despite efforts from her makeup artist, Yolonda Frederick, who serves on the OAM advisory board and suggested the singer start using eye creams ("I didn't believe they actually worked"), it wasn't until OAM's inception that Ciara realized the power of a simple skincare routine, effective ingredients, and reliable skin experts.
It's that three-pronged approach that OAM is based on. Two years in the making, OAM's aim is to simplify your skincare routine with clinical-level formulas that make maintaining healthy skin less intimidating.
"When I talk about being on a mission to make clinical skincare simple, the idea is a simple, one-two step process is all that you need. We're not going to overcomplicate things. Because honestly, when you go into the skincare stores, it is overwhelming. Where do I start?" she says. With the Vitamin C Hydrating Cleanser, of course. About 10 minutes into our interview, Ciara reaches for my hand to give me an impromptu demonstration of the entire OAM regimen, starting with step one. Each bottle is designed with a numbering system (in the shape of a C) to help guide the consumer through the routine.
"The cleanser gets your makeup off really good, in one wash. If you have on eyeliner, that's a little more tricky," she warns. She's correct; the rich foaming lather of the cleanser is a godsend for folks who typically wear more sheer foundation formulas or powders. Thicker formulas will need the assistance of cleansing oil, followed by the Vitamin C Hydrated Cleanser, which doesn't leave your skin feeling stripped of its nutrients.
"I wanted a line that tells me the key things that I need for my skin to be radiant, to have that glow up, to be as smooth and even as possible, and to eliminate the dark circles and the lines," she says. Enter: Vitamin C Brightening Pads. Designed to be the second step in the routine, these pads are lightly doused with OAM's signature Tri-C Pro-Peptide Complex, which contains a mixture of peptides and three different forms of vitamin C, along with other active ingredients (like ascorbic acid in the Vitamin C Serum—step three). The potent use of vitamin C isn't just a clever spin on the singer's first initial.
"Our bodies don't produce vitamin C, so I wanted to create products with very unique, very special forms of vitamin C. The way it performs in our products is different. With the Tri-C Pro-Peptide Complex in all of the products, it releases vitamin C in micro doses throughout the day so your skin's not getting irritated with the amount of vitamin C that it's receiving. I call these the liquid gold for the face because it really is game-changing," she explains. Don't be intimidated by all this vitamin C talk—OAM is safe for sensitive skin. Ciara sampled the range throughout the pandemic and even during her pregnancy with her youngest child, Win. "More than anything, this stuff works. I literally was building up my line when I was pregnant in the pandemic, and that was the most sensitive skin I possibly ever had," she says.
The singer speaks of the products' ingredients and benefits with the knowledge of a student who's never missed a day of class. It's a testament to the board of trusted skin experts she personally selected to help her along this journey. Ciara, along with board-certified Dr. Tiffany Libby, former Sally Beauty VP of Digital Strategy and Innovation JC Johnson, celebrity makeup artist Yolonda Frederick, and a cosmetic chemist named Maha, married their respective passions to produce a line that's not only backed by experts, but also addresses the concerns of women of color.
Ciara admits she's well aware of celebrity brand fatigue, but what sets OAM apart, she says, is that commitment to women of color.
"When I was preparing to launch, I had no idea there were that many celebrity skincare lines. But what I also realized is that there are only a few women of color skincare brands in this space. And for me, being a woman of color, I thought hopefully I can be a part of that great space where you'll see more women of color-led brands. I don't think that one person has to be doing it and only one person can win," she adds.
OAM's range is priced between $28 to $62 for single products, with the option to buy the complete bundle for $160, available now on oamskin.com.
Nerisha is the beauty commerce editor at ELLE.com, covering all things beauty (and fashion and music). She has a penchant for sneakers and nude lip glosses, and spends way too much time re-watching 90s sitcoms.