Xbox: New Starfield, Minecraft and Forza gameplay unveiled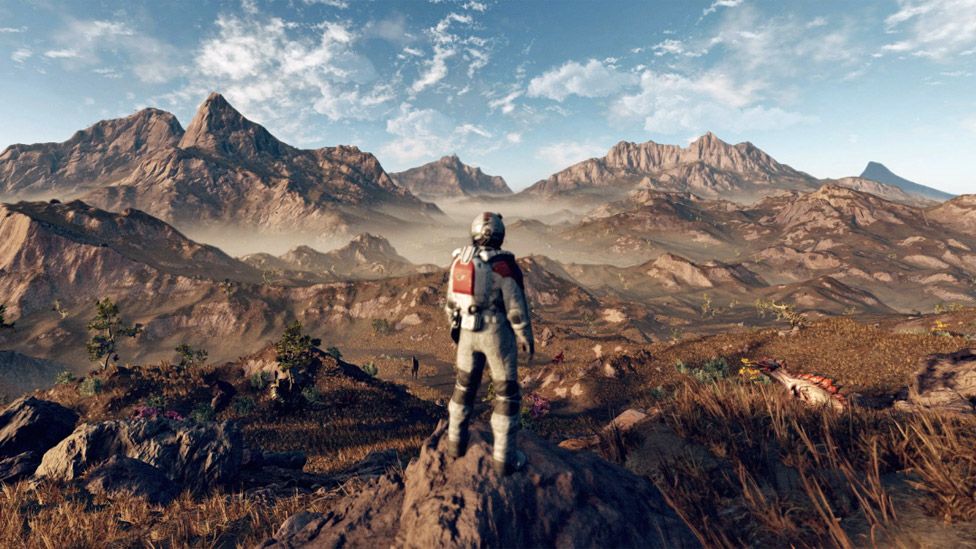 More than 35 new experiences for the Xbox have been announced as Microsoft brought a busy period of console gaming news conferences to an end.
Gameplay footage of Starfield, a space exploration game from the creators of Fallout and Skyrim, was finally shown.
The game was announced in 2018 and its release recently delayed until 2023 – so this was the first time the public have been able to see it in action.
Its developers have described it as "Nasa meets Indiana Jones".
Players will be able to craft their own spaceships and explore over 1,000 planets in the game.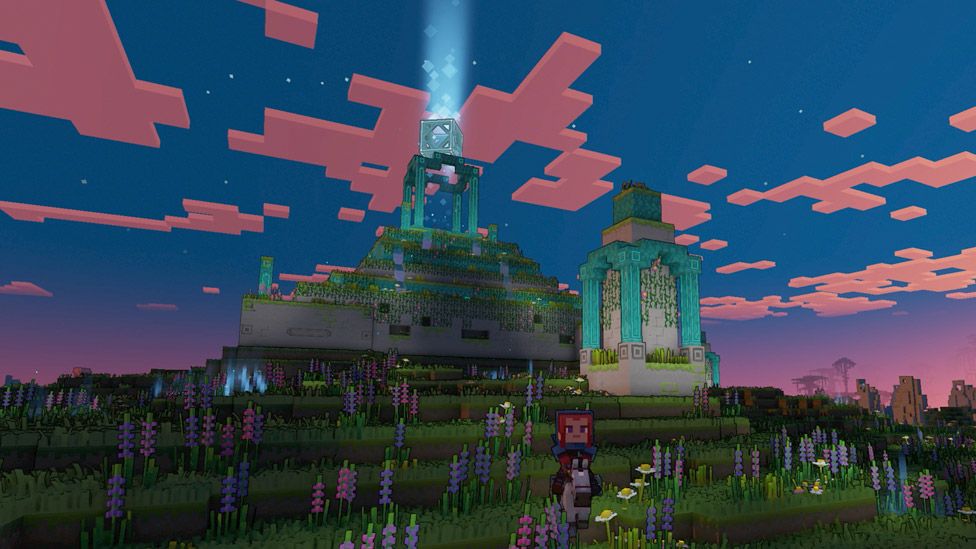 Microsoft also revealed a new child-friendly action strategy game made by Swedish developer Mojang called Minecraft Legends.
Sunday's 90-minute showcase showcase focused only on titles that will be playable in the next 12 months – although no exact release date was given for Starfield or Minecraft Legends.
The latter invites gamers to "inspire their allies and lead them in strategy battles to save the Overworld" following a Piglin invasion.
Ok just a few more months to finish up every other game so I can dedicate my life to Starfield

— Cadaea (@sophiekeen) June 12, 2022
Meanwhile, new strategic partnerships with developers like League of Legends creators Riot Games and Kojima Productions were also unveiled.
It follows a similar virtual conference held earlier this month by Sony and the Summer Games Fest – an event that saw a variety of different game developers make announcements.
In the gaming industry calendar, June has become the month where big announcements are often made.
That is because they have historically tied in with the annual E3 games event. Although some companies have stopped taking part in E3 in recent years, and despite the convention's cancellation this year, companies have still decided to make June the time to show off what they're working on.
In its 30-minute event earlier this month, Sony showcased unseen footage for forthcoming titles, banking on a string of well-established franchises to encourage gamers to buy consoles as availability of the PlayStation 5 improves.
Street Fighter 6 is set to be playable in 2023, with legendary characters Ryu and Chun-Li taking centre stage for the next iteration of the fighting game franchise. Less clear is whether a new game mode based on exploration and character development will be as popular as the traditional button-bashing elements.
Starfield looked better in concept form somehow. Just wasn't blown away. Very choppy, ps3/xbox 360 Era facial animation. Looked like fallout in space.

— oti (@Oti09280470) June 12, 2022
Resident Evil 4, originally released in 2005, is the latest title form the horror franchise to be remade for modern devices. And the gameplay showcased in the trailer for Final Fantasy 16 showed a focus more on action set-pieces than the roleplaying elements that the franchise is famous for.
Those titles won't hit the shelves until 2023, which will frustrate some as there has been a criticism that the latest PlayStation console is still light on the number of games designed exclusively for its unique technology.
Microsoft used its showcase to reveal footage from a variety of experiences – , to driving simulator Forza Motorsport, the latest in the realistic car racing series.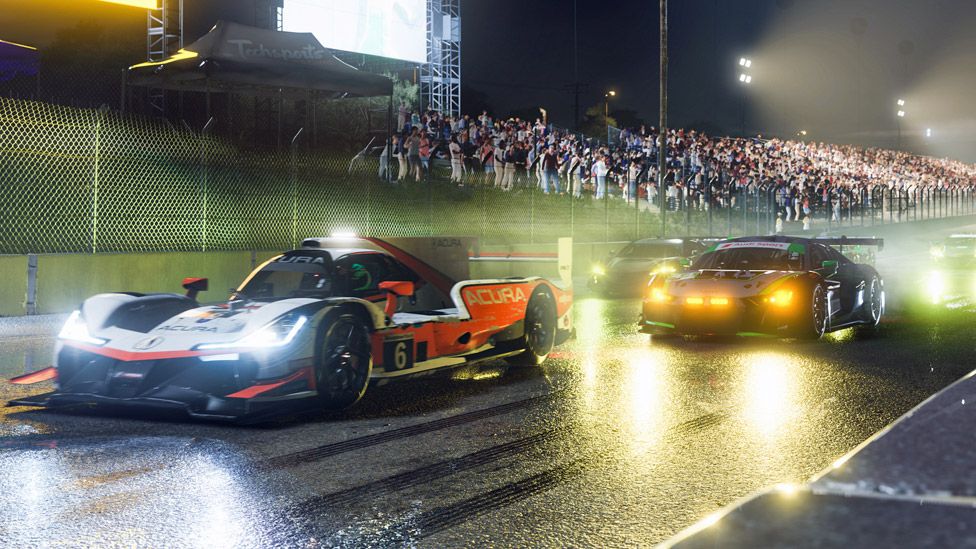 By announcing so many experiences in one night, Microsoft tried to tackle the traditional criticism labelled against its consoles – that there are not enough exclusive titles to play on Xbox machines.
As well as a long list of new games, there were partnership announcements. A deal with Riot Games sees League of Legends content coming to Microsoft's subscription game service Gamepass. Both companies will hope the deal introduces new gamers to their products.
While there were no details of what legendary games designer Hideo Kojima is working on with Microsoft, to have struck a deal with someone so closely associated with Sony in the past is a coup for Xbox.
As ever with big gaming conferences, there are always those disappointed by what was left out. Sony's State of Play event didn't include any more information about the sequel to 2018 smash hit God of War, which is due to be released this year.
The lack of an update on the latest game in the Fable franchise of role-playing adventures was the elephant in room during the Xbox showcase.
No Fable 4? Are you kidding meeeee 🙁

— rage 🙂 (@RageDarling) June 12, 2022
For the first time, the two companies shared the same platform, and the first title on display was Bethesda's co-operative survival shooting game Redfall, which kicked off the event with frantic, fast-paced, first-person action gameplay.
For Harvey Smith, studio director of its developer Arkane Austin, being part of an event where many games are showcased is "exciting", but there's "always a lot of pressure".
Redfall's multiplayer vampire slaying is a metaphor for the world's inequalities, he said. "A tiny percentage of people in the world have all the power.
"In order to live like they live, they need others to be incredibly poor. They have drained the resources, the life and a joy from other people to accrue their wealth – so that they can live in the clouds.
"Vampires are always metaphors – it's something that you choose to become. Because of the way that you want to live, it's incredibly selfish, but that is super compelling to me."
Like video games? Listen to Press X to Continue – the BBC Sounds gaming Podcast