Why the 'shocking' price of aluminium matters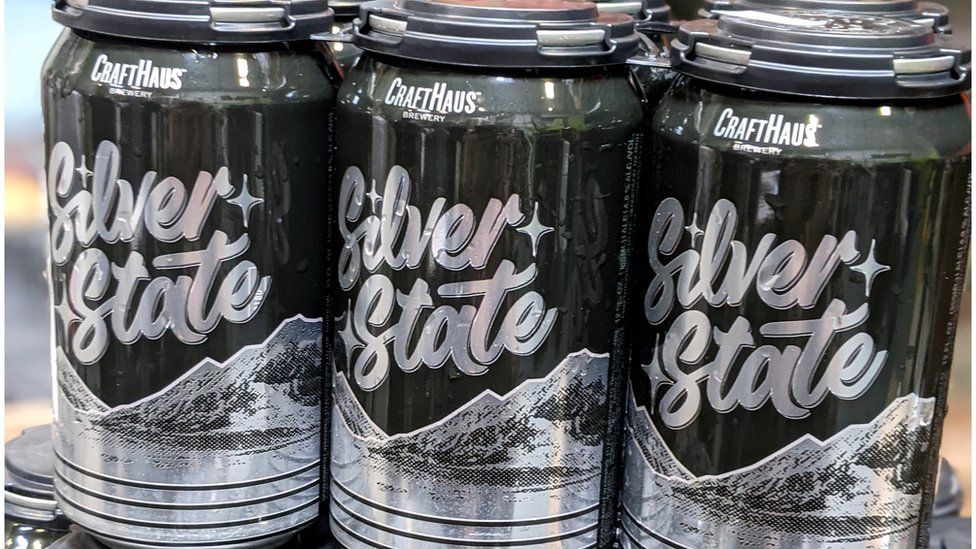 At a small brewery in Nevada in the US, thousands of stockpiled aluminium cans sit waiting to be filled.
Until they're topped up with beer and shipped out to retailers, they won't earn Wyndee Forrest, co-founder of the CraftHaus Brewery any money. But she says the business was forced to hoard the cans.
"We are now sitting on a good three months of stock as an insurance policy," she explains.
The firm used to keep just one month's worth supply of cans in stock but given the turbulence in the aluminium market, she is worried suppliers will not be able to meet delivery dates.
The price of the containers has risen roughly 18%, a headache for Ms Forrest and her colleagues, who have also faced soaring delivery costs.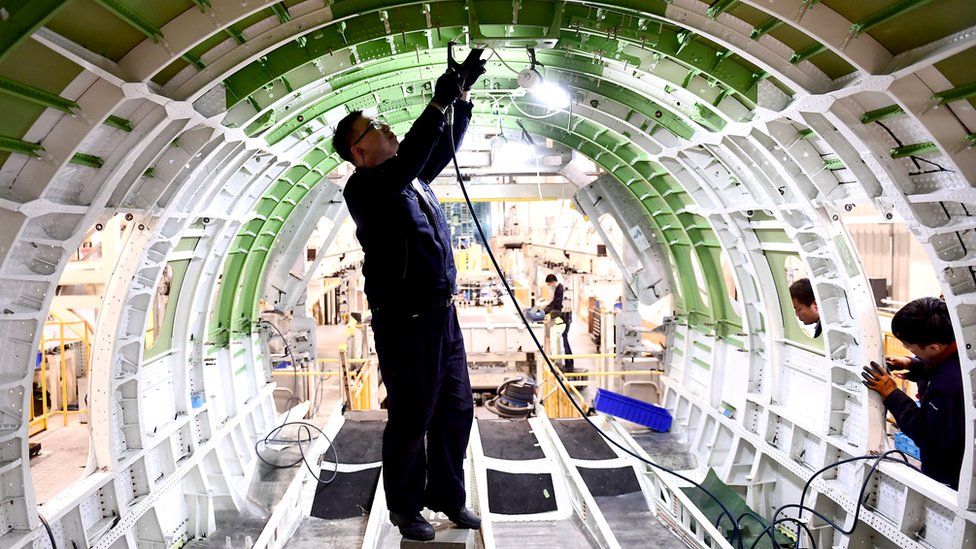 Aluminium is used in a bewildering variety of products – from door frames to aircraft.
While the benchmark price for aluminium traded on the London Metal Exchange has dropped back in the last two months, it remains more than 65% above pre-pandemic levels.
Demand for aluminium fluctuated during the pandemic. Sales of the metal fell at the start during lockdowns as workers had to stay at home but then ratcheted up again as many countries exited lockdown, says Uday Patel, senior research manager at Wood Mackenzie.
That left stocks of aluminium in warehouses depleted.


Russia's invasion of Ukraine has tightened supplies further and pushed the price higher still.
"A lot of buyers of aluminium in Europe are almost self-sanctioning and refusing to touch Russian aluminium if they can," says Mr Patel.
But even prior to the conflict, soaring energy prices were already causing headaches at aluminium smelting facilities – the invasion worsened the situation.
US firm Alcoa recently decided to shutter one smelting facility in Spain for two years, until 2024, because of what it called "exorbitant energy prices". Other smelters have shut down or reduced output in recent months, too.
Mr Patel says consultancy, Wood Mackenzie, estimates that Europe will lose about 900,000 tonnes of primary aluminium production in 2022.
"Unlike some of the other base metals, aluminium is highly susceptible to shifts" in energy prices says Keith Wildie, head of trading at metals recycling firm, Romco Group.
This is because nearly half of the price of primary aluminium comes from the energy costs incurred in producing it, he says. The electrolysis process, is energy intensive – electricity is used in the extraction of aluminium from aluminium oxide, which itself comes from the aluminium ore, or bauxite, mined out of the ground.
It is difficult to overstate how important aluminium is to the global economy, it is vital in the production of energy efficient vehicles, for instance.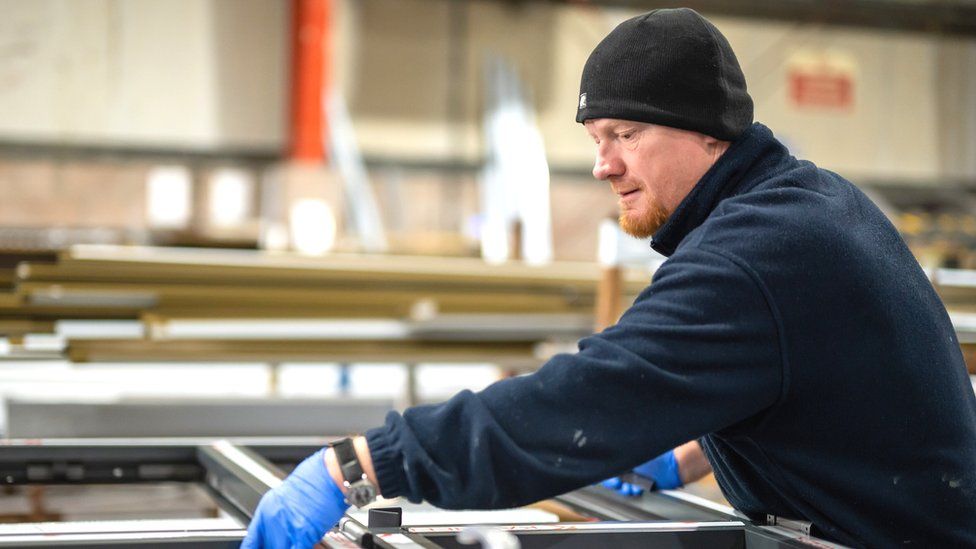 "Sorry, it's gone up, it's gone up again!" – this is what Colin Shorney, managing director at Dudley's Aluminium, a Welsh manufacturer of windows, doors and facades, says he has found himself telling his clients recently about the cost of his core material.
"I've been in the industry 30 years," he tells BBC News. "I've not ever seen anything like this in terms of the instability of the raw material price."
Mr Shorney's products go into all kinds of buildings, from schools to police stations. But one major hotel chain, he says, is putting an upcoming project on hold because of the rising cost of materials.
And at the same time businesses are facing other cost increases that compound the aluminium problem.
Back in Nevada, Ms Forrest, for one, explains that she used to routinely buy her cans from a supplier in California.
"It was about $300 (£239) to ship one pallet of cans to us," she says. "We ordered another pallet of cans, five days later, it was $3,000… That was shocking."
CraftHaus has since switched to ordering cans from a supplier based closer to home instead – to try and ensure shipping costs remain manageable for the firm.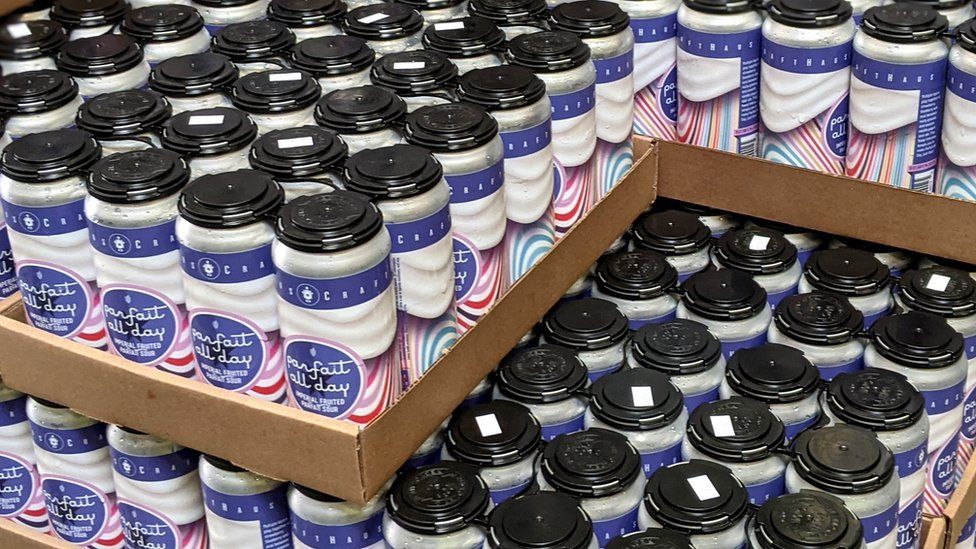 So, what is the outlook for the rest of the year? Mr Wildie thinks supply constraints of aluminium will likely continue for some time. Firms such as his, that recycle aluminium are "filling the gap" at the moment, he explains. Romco Group's revenue surged 330% year-on-year in 2021.
Although the global aluminium supply continues to be tight, demand could potentially cool significantly in the coming months. Fears of a coming recession have already spooked some aluminium buyers in the US and Norsk Hydro, a large Norwegian producer of aluminium that clocked record profits in the last quarter, says the outlook is tinged with "uncertainty".
Mr Patel adds that Wood Mackenzie too is forecasting a slowdown in the global economy, which naturally could reduce demand and production of aluminium on a large scale.
The weather is, admittedly, already stormy, for practically anyone trying to get hold of this important metal for a project.
"I'm personally experiencing this," adds Mr Patel. "We're planning to put a big sliding door in our extension."
While he put the order for the aluminium-framed door through months ahead of time, he says he can't be certain when it will arrive.
Reflecting on this, and the current hefty cost of construction materials in general, Mr Patel adds, "When these things happen, you start panicking a little bit."