Lessons in Style With Dione Davis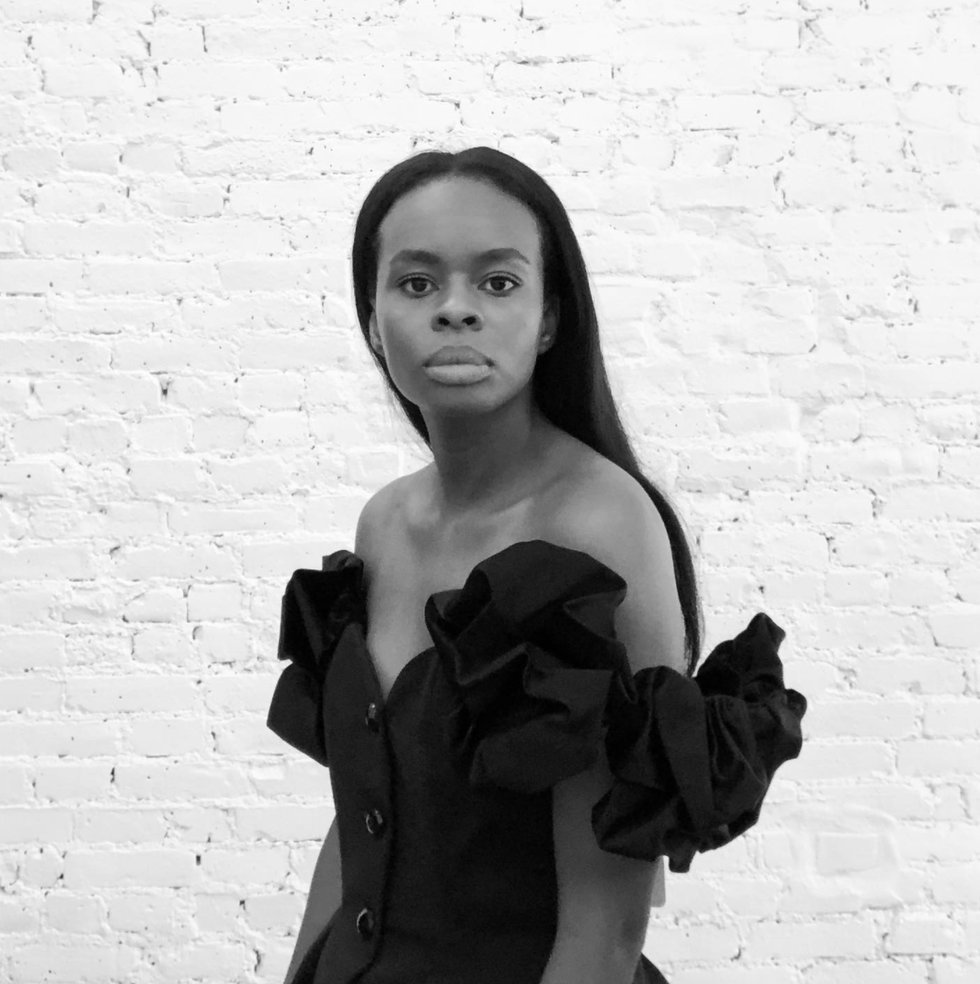 A lifelong fashion enthusiast, Alabama native Dione Davis has spent more than a decade working in the industry that drives her passion. She's leveraged her creative talents to collaborate with a myriad of luxury fashion brands and industry-leading publications. Once on track to be a professional ballet dancer, an injury led her to dive into her to close the loop on that chapter and delve into fashion—first in retail and visual merchandising and later as a brand consultant and style director. Today, Davis's deftly-curated sense of style mixes timeless classics with statement pieces, which she leans on for long days on set, nights attending the ballet, and two of her favorite pastimes: drives to discover culinary gems and weekend jaunts. "Fashion has always felt like an extension of my life," she says.
In collaboration with INFINITI—a brand that shares Davis's penchants for clean lines, luxury materials, and elevated silhouettes—the stylist shares her fashion philosophies and iconic inspirations.
---
Reimagining classic elegance through a distinct lens
I like classics and tradition, but I want them to be on my own terms—my personal style is a reflection of that. I appreciate the artisanship of making clothes and I like my things to be well made and lowkey. I enjoy a modernized version of '50s elegance; I love an opera-length glove; I love things that kind of tickle a little bit of nostalgia, but don't feel too forced or referential. And I love menswear. For the most part, people hire me for clean and minimal styling. My clothes often reflect that in a professional setting.
Discovering the creativity that drives her passion
I have always been someone who needs to dress a certain way to feel good. When I was really young, I always wanted to wear pink, because it made me feel safe and happy. My mom really encouraged me to make style choices for myself, based on what I liked and was drawn to, regardless of what the trends were. She's big on being an individual.
Drawing inspiration from her style icons
The way my mom shopped was very smart; I learned a lot from her about how to buy clothes. She planned everything: "I need a skirt, a top and a pair of pants; then I need a sweater to go with the skirt, a sweater to go with my pants, a winter coat, and then shoes for different changes in the weather." Her pieces were always really classic, so she never ran out of things to wear. And she still was very individual in her look.
Finding a balance between utility and beauty
For me, the emotional purchase is something that you see and it sends a chill down your spine. You get that, "If I don't get this dress, I'm going to regret it for the rest of my life" feeling. In those moments, you're having a connection with a designer where you're like, "we get each other."
But practical purchases should be exciting, too. If you need a blazer or a T-Shirt or a pair of jeans, they don't have to be boring—they should still make you feel good. It's like buying a car. You want features that will make your life easier and seamlessly fit into your life, but you also want it to look good.
Taking inspiration from streets of New York City
I've always had a bit of a duality to my personality and style. And I didn't really feel like I made sense until I moved to New York. I feel so cliche saying that, but New York is the only place where people who don't fit anywhere, can find their people. When you move to New York, you can immediately be yourself amongst the individuality that's here.
When I moved to the city, I was 23 and still figuring out who I wanted to be, what I wanted to do with my life, and the kind of people I wanted to surround myself with. Once I decided on those things, though, my personal style reflected that. As much as some people trivialize fashion, there's so much that you can say about yourself through it without saying anything at all.
Picking sophisticated and timeless style staples
I have a vintage pair of really great straight leg, indigo, dark denim jeans, and they will never go out of style. I can wear them with old vintage pieces or current trends. I prefer dark indigo because it works best for dressing a look up. My oversized blazer is the most reliable thing I have in my wardrobe. It's sophisticated, elegant, and just big enough so that I can wear it as a mini dress. Another thing that's been in heavy rotation is a brown sweater vest. I know quirky sweater vests have been very popular the past few seasons, but this is just a clean, basic one that I could have bought at a uniform store. All of these pieces make me feel polished. I feel most like myself when I'm in a clean, polished look.
I have a pair of maribou stilettos that, I call "hot girl shoes." They serve no purpose other than that—they're just hot! I pair them with a tuxedo, because I like balance. If I'm going to the ballet, I'll wear a very buttoned up suit with those shoes. A lot of my statement pieces feel like collectors' items. I used to collect dolls, now I collect rare vintage. I have a shoulder-padded trench coat that I love.
Curating spaces that energize her creativity
When I get up in the morning, I want to look at something beautiful that makes me think and inspires me. Rich hues make me feel happier, so my home has more pops of color than my usual wardrobe of black, white, cream, and ivory. I really like to utilize color in my work, and having it in my house and living spaces helps spark that creativity.
Exploring a vast world of possibilities
I am just now fully experiencing the power of living in New York with a car. Road trips are my love language, so my boyfriend and I do a lot of long trips. Lately we've been going to Montauk, and it's such a beautiful drive. Sometimes we drive to the furthest point of Queens to get dim sum, because we can. When you're in New York, you just forget that there's this beautiful world outside of it, because this tiny island feels so vast. A change of scenery can be incredibly inspiring.
This content is created and maintained by a third party, and imported onto this page to help users provide their email addresses. You may be able to find more information about this and similar content at piano.io