Spotify paid 130 artists more than $5m last year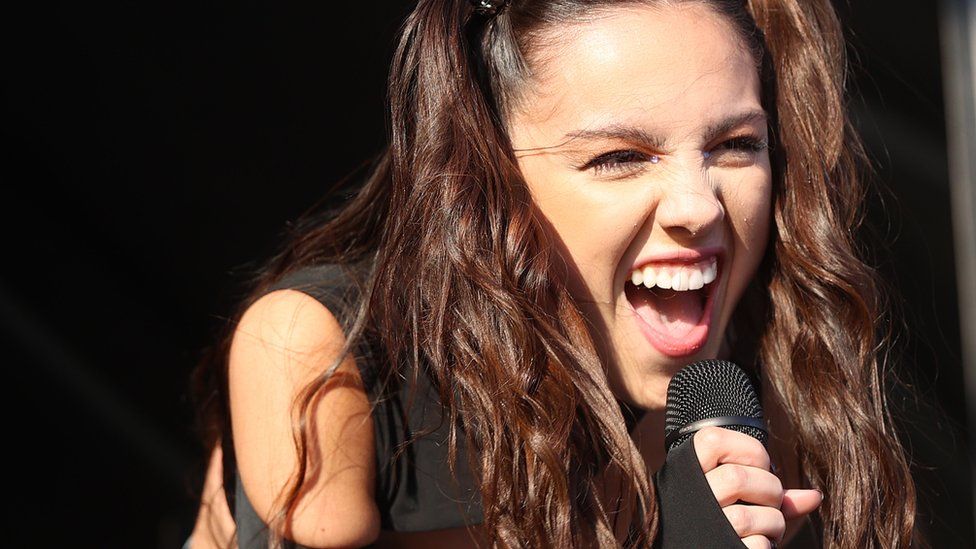 Spotify has revealed it paid $7bn to music industry rights holders last year, accounting for almost 25% of the industry's total revenues.
The news came on the company's Loud And Clear website, which was launched last year with the aim of "increasing transparency" around its payments.
The streaming giant said 52,600 artists earned more than $10,000 (£7,500) from Spotify in 2021.
Of those, 130 were paid more than $5m (£3.8m) over the last 12 months.
Spotify didn't name any of the artists involved, but its most-streamed acts last year were Bad Bunny, Taylor Swift, BTS, Drake and Justin Bieber; while the most streamed-song was Olivia Rodrigo's Drivers License.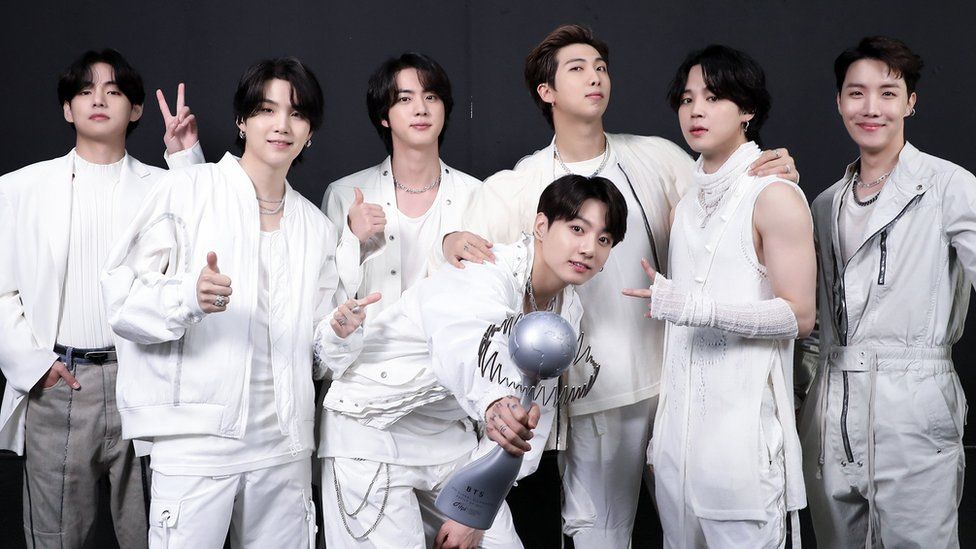 However, the streaming giant's raw figures do not tell the full story.
For example, an artist whose music earns $10,000 in Spotify royalties might only receive $2,000, once the record label and publishers take their share. For a seven-piece band like BTS, that $2,000 be split seven ways.
Even so, Spotify's data provides some insights into how artists are faring in the streaming era – with earnings falling into the following brackets:
$10,000 – $49,999: 36,100 artists
$50,000 – $99,999: 7,000 artists
$100,000 – $499,999: 7,330 artists
$500,000 – $999,999: 1,130 artists
$1,000,000 – $1,999,999: 590 artists
$2,000,000 – $4,999,999: 320 artists
$5m and above: 130 artists
About 28% of the artists who earned more than $10,000 last year (some 15,140) uploaded their own music via the likes of TuneCore, Ditto, DistroKid and CD Baby – which means they will have kept the bulk of their earnings.
Spotify also estimated that, once revenues from rival streaming sites and CD sales were taken into account, most of these artists will have made about $40,000 (£30,000) last year.

Of course, the musicians we're talking about represent the tip of a very sizeable iceberg.
Spotify says about eight million people have uploaded tracks to its service, with 60,000 new songs arriving every day. As a result, 99.3% of the artists on Spotify are generating less than $10,000 a year.
The company counters that more than half of the eight million artists on its database have uploaded fewer than 10 tracks, "so they are quite early in their journey, or maybe doing it more as a hobby," said Spotify's global head of music product, Charlie Hellman, in an interview with Music Ally.
He added that the number of artists generating more than $10,000 has risen by 10,100 in the last 12 months – and that "the industry is half as top-heavy and half as star-concentrated as it was in the heyday of the CD."
This is the same argument promoted by the wider music industry, which claims more artists are making a living in the streaming era than at any other time in history.
The BPI, which represents the British music industry, says nearly 2,000 artists achieved more than 10 million UK streams in 2021, up 25% from the 2020 figure.
"The rise of streaming has empowered more artists than ever – from all backgrounds and eras – to build new fanbases around the world and to forge successful careers in music," said BPI chief executive Geoff Taylor in January.
On its Loud And Clear website, Spotify boasted about its contribution to that figure, claiming that its "$7bn total is the largest sum paid by one retailer to the music industry in one year in history – including any single retailer at the height of the CD or digital download era."