"Last Week Tonight": John Oliver has choice words for Fabio's take on Hamas that praises the Nazis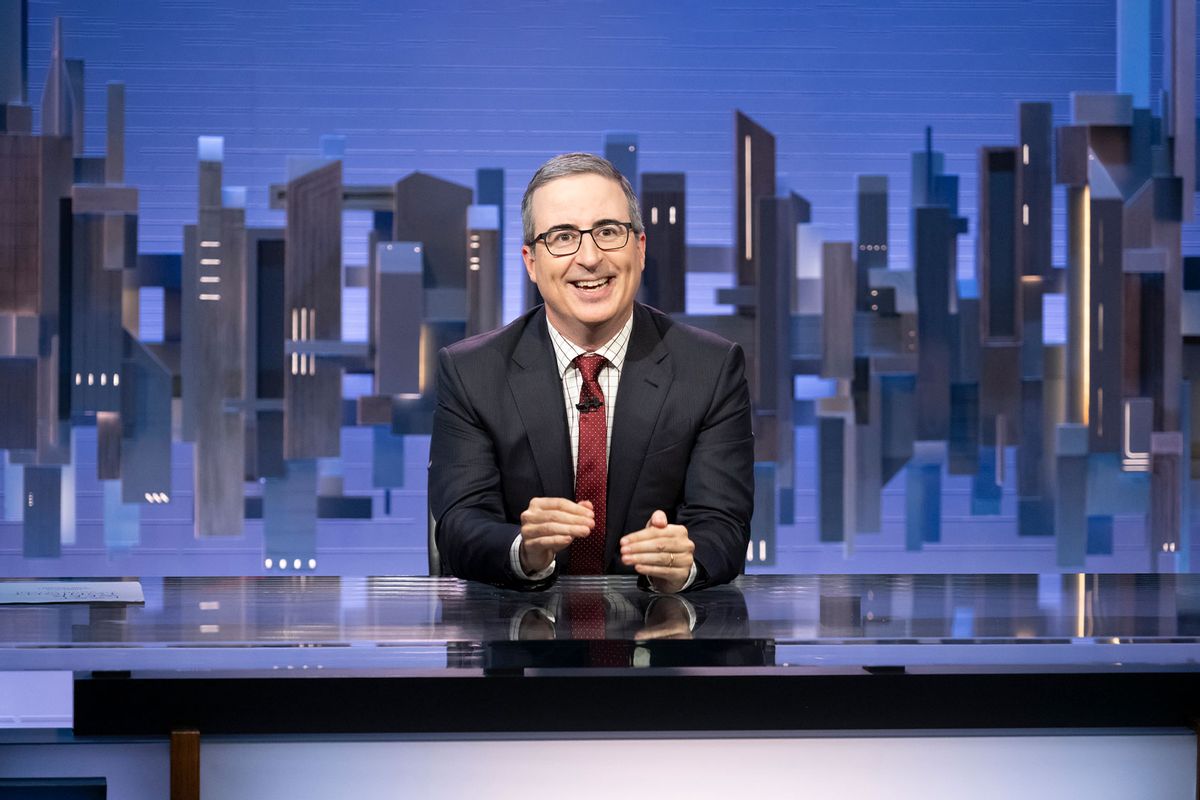 On Sunday's "Last Week Tonight," host John Oliver took the opportunity to slam Fabio Lanzoni (better known as Fabio) over his absurd and inappropriate take on the Israel-Hamas conflict.
Specifically, Oliver took issue with Fabio's recent appearance on Fox Business Network, in which the infamous romance book cover model denounced Hamas' Oct. 7 attack on Israel.
"These people find so much pleasure to kill, it's the worst — 10,000 times worse than the Nazi," Fabio told anchor Neil Cavuto, adding that Hamas seems to take pride in gloating about how many Israelis they've killed thus far.
"At least the Nazi, they kept it kind of quiet."
"Hold on Fabio," a flabbergasted Oliver commented after playing the Fox clip. "Far be it for me to contradict a noted geopolitical expert and former 'I Can't Believe It's Not Butter' spokesperson, but 'at least the Nazis kept it kind of quiet'?!
"The Nazis kept it many things," Oliver continued. "They kept it punctual. They kept it blond. They kept it humorless. And yes, they kept it tight. They were well-tailored pieces of shit, but subtlety was famously very much not their calling card, Fabio!"
In his interview, Fabio also slammed the so-called "antisemitism wave that's raged out of Hollywood" and suggested nuclear war as an appropriate solution to end the conflict for good.
"Israel is just trying to defend itself. If anything would have happened in the United States like it happened on Oct. 7, the United States would have nuked the border country," he said.