Sofia Richie Grainge: The Inner World of An It-Girl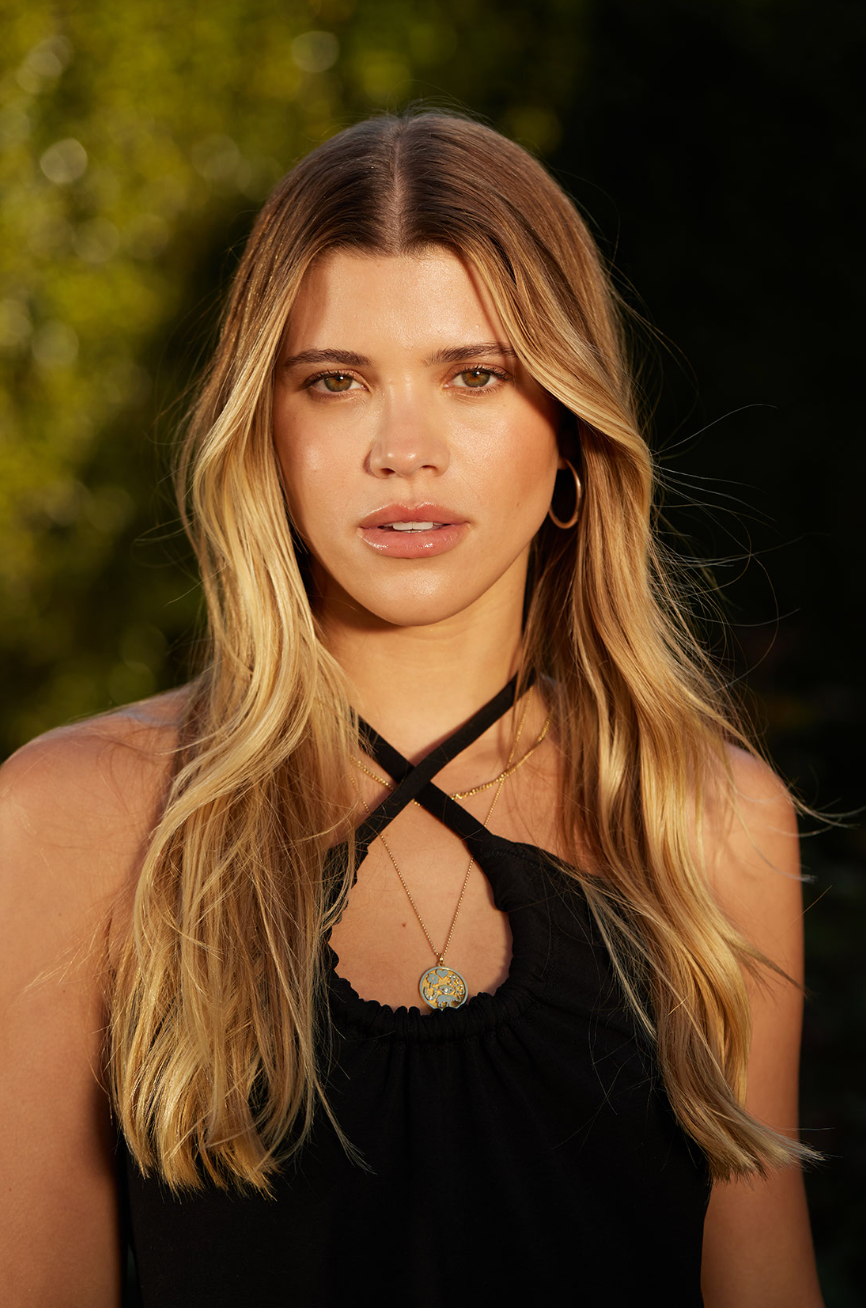 Sofia Richie Grainge has always been an It-girl. Following her destination wedding to husband Elliott Grainge, fanfare around her wedding makeup by celebrity makeup artist Pati Dubroff brought a new wave of attention to the soft glam favored by Richie Grainge. "I just feel most confident when my skin and hair are healthy," she tells ELLE. Seeking simply to enhance natural beauty, her signature look features a sun-kissed glow, soft pink lips, groomed brows, and a slick, center-parted bun.
The less-is-more approach is the antidote to the transformational glam and heavily made-up looks often featured on social media. Her approach to beauty more readily aligns with the "clean girl" aesthetic that took off on TikTok earlier in 2023. Richie Grainge became an unintentional beauty influencer of new proportions when she began sharing her regimens and name-dropping her favorite brands — like Hourglass Cosmetics — on the app.
"I absolutely did not expect [such a reaction to my makeup and personal style]. Oh my gosh, it's surreal. It's definitely surreal," Richie Grainge says with a shocked laugh. "I'm super flattered. I was just being myself and kind of showing off what I love, and I'm really happy that people connected with it."
More From ELLE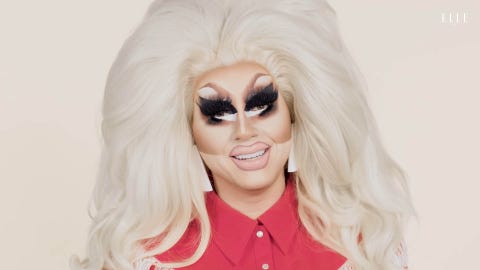 This particular evening, she is hosting a celebratory dinner for her inner circle of close friends to celebrate her partnership with Hourglass Cosmetics. Her VIP invitees included such names as celebrity makeup artist Ash K. Holm and models Shanina Shaik and Josephine Skriver. Her guests gathered at SoHo House's Little Beach House in Malibu, California, celebrating the partnership and fêting the launch of the Veil Hydrating Skin Tint, $49.
There is something particularly resonant between the sheer, weightless complexion launch and her personal aesthetic. "You know, I'm all about enhancing your natural beauty," Richie Grainge says. "My signature look is just clean and organic when it comes to beauty. Maybe organic is the wrong word — I mean more like natural," she says. "Keeping it fresh. Trying to enhance your skin and inner beauty."
The Veil Hydrating Skin Tint's subtle coverage is sheerer than its counterparts in the medium- or full-coverage foundation category. But for someone coveting the "clean girl" aesthetic, this evens your natural complexion but still lets your skin breathe. You can spot treat blemishes or under-eyes with concealer, but the beauty of such a weightless base is that it does not feel like you're wearing makeup.
Having dealt with breakouts and flares of dermatitis in the past, you might expect that her first instinct would be to seek out heavier coverage. But Richie Grainge has learned to be minimal and selective with the ingredients she uses and the amount of makeup that she puts on her skin. When traveling (and she and her husband took multiple Transatlantic trips in the last several months), she is even more selective in order to preserve the stability of her delicate skin.
"When traveling, my makeup routine definitely changes based [on] the heat and humidity of where I'm going. I have to be mindful of how much makeup I put on to keep it from not looking crazy and broken out," she explains. "I always keep the Veil Hydrating Skin Tint on hand, as well as Aquaphor, a hair brush, and an eyebrow gel." She also names coconut oil as a haircare go-to for achieving her signature slick buns. "It started because my hair was so fried that I needed to wear it up," Richie Grainge says. "Coconut oil was kind of my way of reviving my hair from the dead, then I just kept doing it — and I still do it all the time."
As she enters this new era of her life and career, with fans wholeheartedly embracing her pared-down, natural beauty look, Richie Grainge is still basking in the glow of newlywed life. She also recognizes their relationship as being an influence behind her beauty inspiration. "My husband has really inspired me the entire time we've been together to embrace my natural beauty. I think he's a big reason for how I got to this place of actually feeling confident enough to embrace that," she gushes. "He's so supportive and such a sweet guy that he's made me really comfortable in my own skin."
With brands clamoring to work with her, all that remains to be seen is where she chooses to take her career from here. While beauty can be called the "backstage" of the fashion industry, she has her sights set elsewhere in the studio. "I've always wanted to be a fashion designer and to build a fashion house," she says of her long-term career ambitions. "So, I have dreams in the fashion space. We'll see where that lands. But I'm dreaming big for now."
Jessica Ourisman is a freelance beauty editor for publications such as Harper's Bazaar, Allure, InStyle, POPSUGAR, Byrdie, The Zoe Report, and more. She has previously lived and worked in New York, NY, and Paris, France, but is currently based in Los Angeles, CA. She loves covering topics related to skincare, cosmetics, aesthetics, and trends, as well as exploring the intersection of wellness and beauty. Follow along on Instagram or check out her portfolio.