Trump workers moved Mar-a-Lago boxes one day before FBI came for documents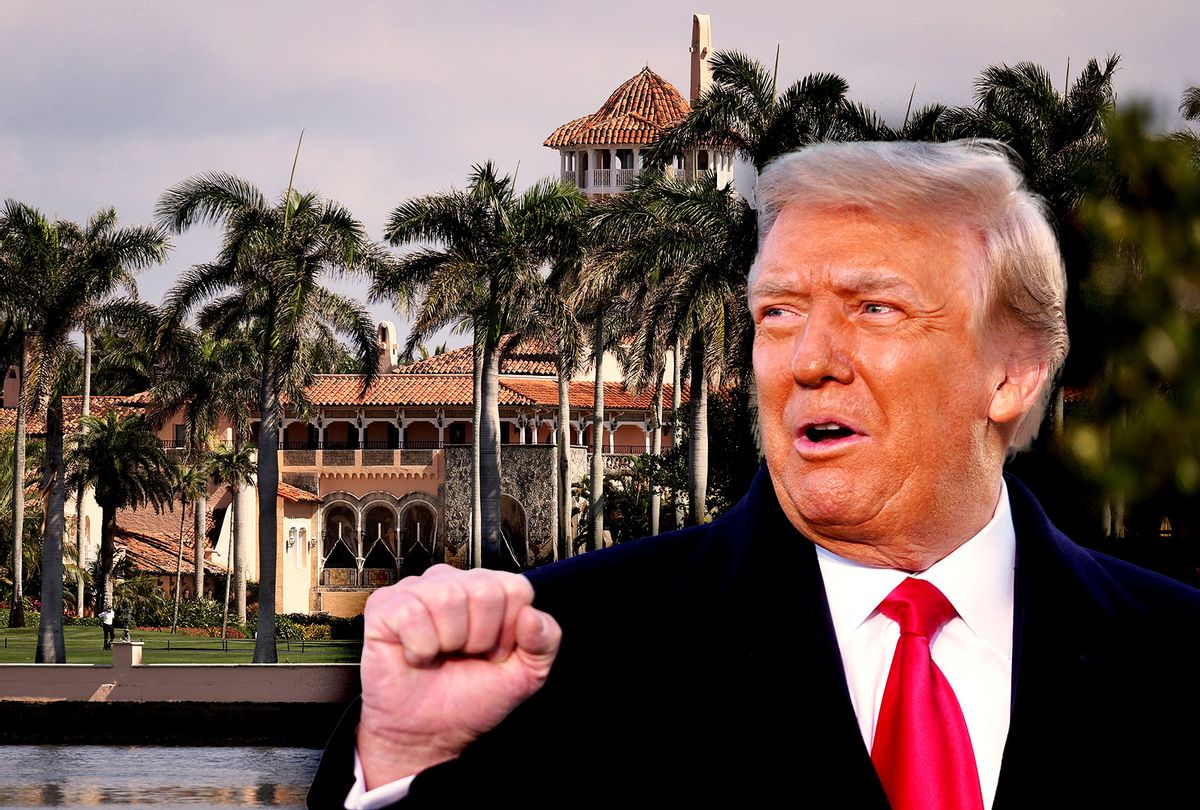 Two members of Donald Trump's staff moved boxes just before a prosecutor and FBI agents visited his home at Mar-a-Lago to retrieve classified documents under subpoena in June of last year, which federal investigators now view as evidence of potential criminal obstruction, sources familiar with the matter told The Washington Post.
The boxes were moved into the storage area on June 2, 2022, one day before Jay Bratt, a senior lawyer for the Department of Justice, arrived at the club with two FBI agents to collect the materials, the sources said.
John Irving, a lawyer for one of the two Trump employees, said that his client did not know what the contents of the boxes were and was just trying to help Trump aide Walt Nauta while he was moving boxes.
"He was seen on Mar-a-Lago security video helping Walt Nauta move boxes into a storage area on June 2, 2022. My client saw Mr. Nauta moving the boxes and volunteered to help him," Irving said, adding that the staff member helped Nauta load an SUV "when former president Trump left for Bedminster for the summer."
Irving said that the employee did not have "any reason to think that helping to move boxes was at all significant" and has cooperated with the government. Other people familiar with the probe have confirmed the staff member's role and said that authorities have questioned him several times.
The people familiar with the matter also alleged that Trump and his aides staged a "dress rehearsal" to relocate the documents prior to receiving the subpoena that May. They added that the Justice Department has found evidence that indicates Trump sometimes kept classified documents out in the open in his office and showed them to other people.
---
Want a daily wrap-up of all the news and commentary Salon has to offer? Subscribe to our morning newsletter, Crash Course.
---
Together, the Post writes, these revelations suggest a wider range to the instances of possible obstruction under investigation than were previously reported and expands the timeline of those events to a time period that extends before the May 2022 grand jury subpoena and after the Aug. 8, 2022, FBI search at Mar-a-Lago.
This new information could mark a crucial turning point in special counsel Jack Smith's investigation into the former president's handling of classified documents, following reports that Trump's lawyers have detailed his potential defense and requested a meeting with Attorney General Merrick Garland. These actions suggest that Trump's legal team believes a possible indictment is fast approaching, and some media reports have suggested it could come soon after the Memorial Day holiday.
Trump's legal woes, however, are not limited to the Mar-a-Lago documents case. Smith is also investigating the former president for his attempts to impede the results of the 2020 election and his incitement of the Jan. 6 insurrection, while a Georgia district attorney is probing the former president for other election-related matters.
Trump also faces a recent criminal indictment of 34 counts for falsifying business records and a civil suit alleging fraud from New York Attorney General Letitia James against his family business. He has denied wrongdoing in each case.
"This is nothing more than a targeted, politically motivated witch hunt against President Trump that is concocted to meddle in an election and prevent the American people from returning him to the White House," Trump spokesman Steven Cheung said in a statement. "Just like all the other fake hoaxes thrown at President Trump, this corrupt effort will also fail."
"In the course of negotiations over the return of documents, President Trump told the lead DOJ official, 'anything you need from us, just let us know,'" Cheung added. "That DOJ rejected this offer of cooperation and conducted a raid on Mar-a-Lago proves that the Biden regime has weaponized the DOJ and FBI."
Department of Justice officials have said that they conducted the search only after several months of failed efforts to retrieve the documents from Mar-a-Lago.
Trump has attempted to justify his handling of the classified documents since leaving office, according to CBS News, incorrectl claiming that presidents have the power to declassify documents "even by thinking about it."
"I was there and I took what I took and it gets declassified," Trump told anchor Kaitlin Collins in CNN's controversial town hall broadcast earlier this month.
Read more
about the Mar-a-Lago documents case