God of War: Ragnarok 'accessibility needed to be better'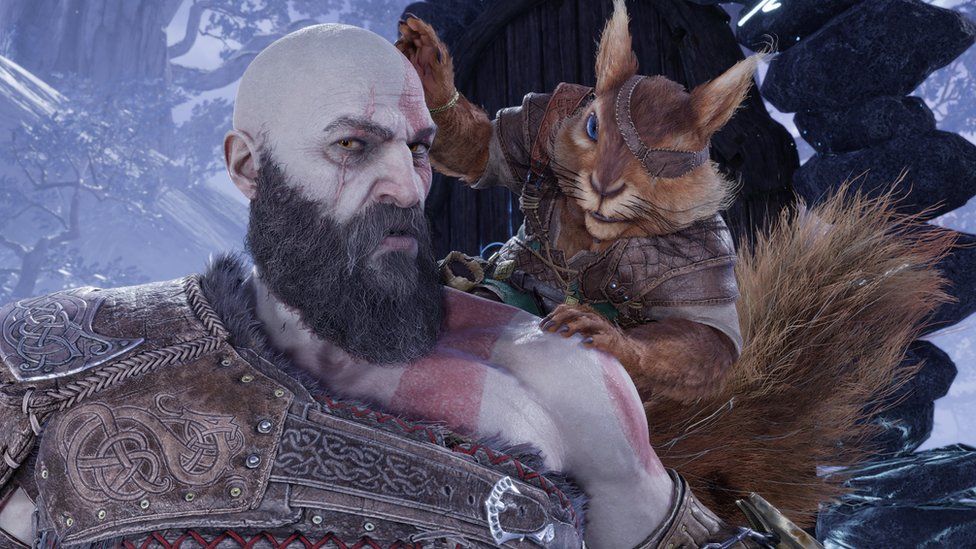 Making a sequel to a title considered by many to be one of the best games of its generation must be daunting.
"It was apparent that the accessibility features needed to be better, 100%," says Mila Pavlin of Santa Monica Studios.
Mila and her team have been responsible for trying to make God of War: Ragnarok an experience that players can access more easily if they have a visual or hearing impairment or are unable to use a controller in a conventional way.
"It was the biggest thing that we looked out for at the beginning of the process of making the game – how to make it more accessible to more people.
"There were many gamers who wanted to play in 2018, but were unable to because of things like low vision, motor issues, cognitive or hearing disabilities. We wanted to make sure that everyone was included," Mila explains.
This approach hasn't been commonplace in the gaming sector. Mila's team were already working away on their plans when The Last of Us: Part 2 was released in 2020. It was widely praised for its approach to accessibility and opened up the conversation about the issue within the games industry.
Increasing the number of players able to engage with titles like this is a significant step for disabled gamers but also makes financial sense for big companies.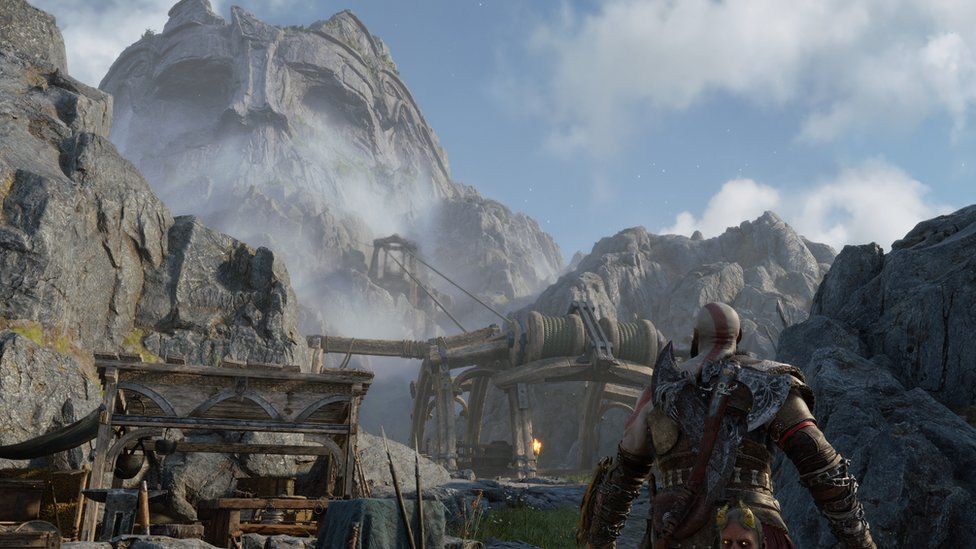 Now Mila is hopeful that God of War: Ragnarok will set an example for the wider industry to follow.
Story-driven games like this often require intricate button combinations to progress and rely on sound or subtle visual cues to expose danger and opportunity to the player. It can make playing especially difficult for disabled people.
But small tweaks can make gaming more accessible, such as changing how captions read on the screen, giving players visual cues for sound and the option to fundamentally change how the controls work, allowing you to remove the need to press certain buttons and make movements, such as climbing, automatic.
"We want to show that blockbuster games can open up their worlds to brand new players, making sure that players of all walks of life are able to play. The learning we have implemented, we want to spread across the industry to create more accessible games everywhere," says Mila.
"Accessibility is not about diminishing the the original experience – we want to keep that experience together and intact. But ultimately, 10 years from now, I would love to see every triple A game have this level of accessibility options."
Video game accessibility critic and consultant Laura Dale says it's "really heart-warming to see big companies in the industry finally starting to see disabled people as people who deserve to be able to play video games".
Laura is autistic and dyspraxic, and as the presenter of the Access-Ability programme on YouTube, she reviews the accessibility options games offer people with a variety of disabilities – both visible and non-visible.
Having a big suite of options to help different players access games, she explains "really is a new space and it's still a very positive surprise when you see a game go as far out of the way as God of War: Ragnarok does.
"When I started making YouTube videos about accessibility and video games, there were basically no examples you could point to that were broadly accessible for most kinds of disabled gamers. The sheer difference between what came out four years ago and today, honestly it is night and day. I am really excited by the direction the industry is going in, and how quickly.
"I think there is always room for improvement, I don't think we yet have a game that I can point to and say this one is perfect and does absolutely everything you could possibly do to make a video game accessible to every disabled player, but I think that we are getting closer."
The God of War series dates back to 2005 and follows the story of Greek god Kratos and the triumphs, tragedies and treachery he experiences. The 2018 release re-imagined the action-adventure series with a more mature Kratos struggling to cope with parenthood. It was a success, going on to win many prestigious awards.
Despite concerns that Ragnarok pushes older generation PlayStations to their limits in order to play, with some comparing the noise a PlayStation 4 makes while running the game like that of a jet engine taking off, its reviews scores suggest the sequel has more than lived up to expectations.
Just booted God of War Ragnarok and my PS4 already sounds like a jet engine ????

— Jarod Facundo (@dorajfacundo) November 9, 2022
Simon Cardy is a senior editorial producer at IGN and reviewed God of War: Ragnarok for the site.
"Some people might prefer the more focused nature of the 2018 release, as opposed to the broader more epic scale of this one," he explains.
"Maybe there are a couple of little bits you could tighten here or there, but I think it's really nit-picking."
Simon gave the game 10 out of 10 and describes it as "a masterpiece".
"It's like when Francis Ford Coppola was making the Godfather Part II. How do you follow up on the Godfather? Well he managed to do it by arguably, making an even better film, which is what I think Sony Santa Monica games studio have done here."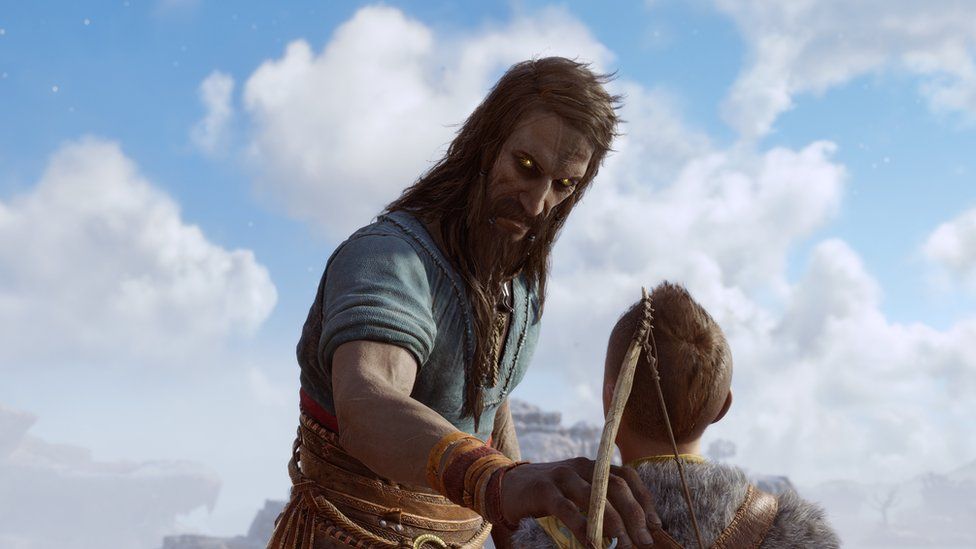 Wandering around a frozen landscape with a tempestuous teenager and a sarcastic severed head (it's based on Norse mythology after all) while battling monsters and gods may not be everyone's cup of tea. However, for fans of crafted single-player story experiences God of War: Ragnarok seems to have lived up to the high bar set by its predecessor.
Bigger doesn't automatically mean better in gaming and as Simon says, "if anything it means more things can go wrong" but he believes the studio "have managed that balance between scope and the intimacy of the story elegantly".
He goes on to argue that "there's no other games studio that gets performances out of their actors like Sony Santa Monica at the moment in my opinion, it's a different level to almost every other game out there in terms of writing and acting".
If you're a PS4 owner however, Simon recommends playing with your headphones on – just to hide the noise your machine will undoubtedly make.