Why Is Everyone Twinning?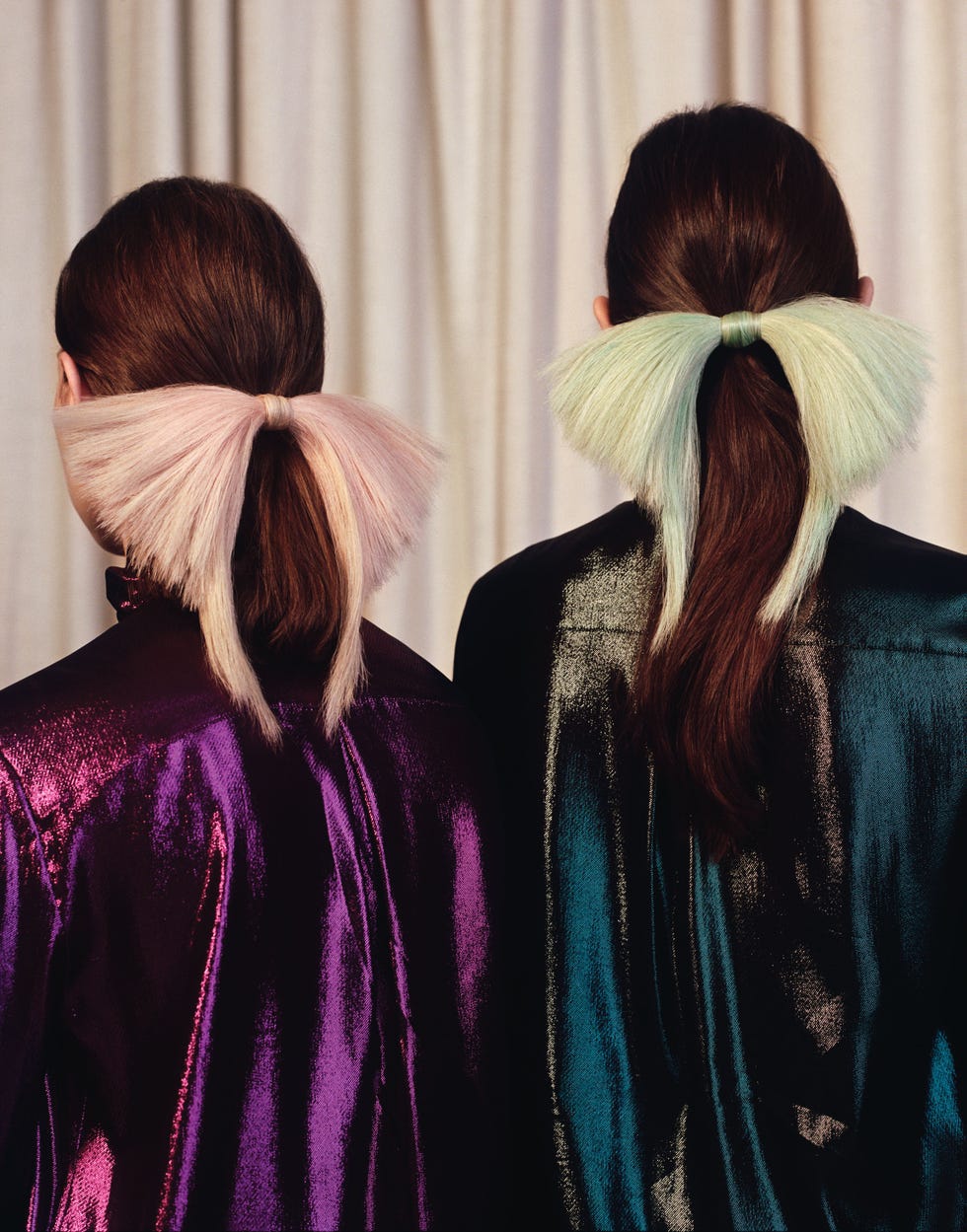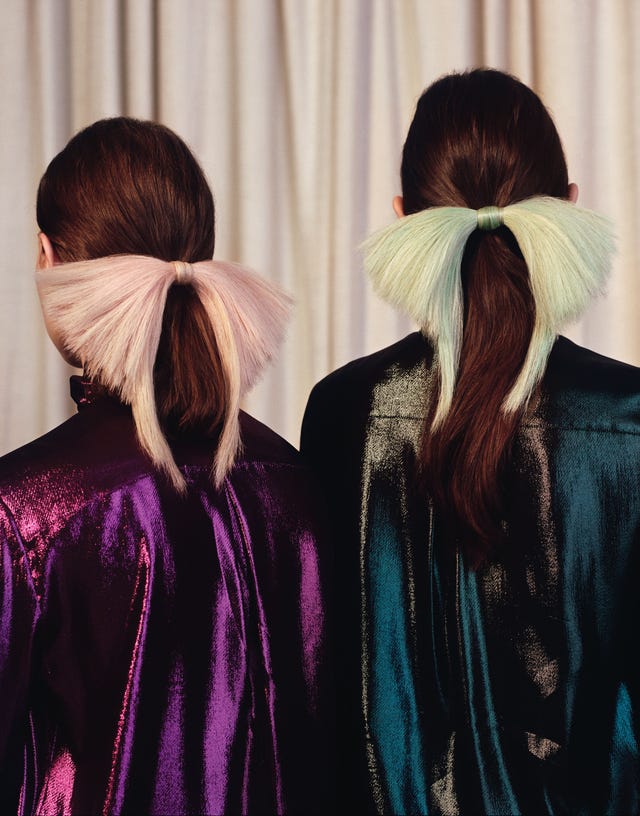 SHARIF HAMZA/Trunk Archive
Scrolling through the Instagram account @starterpacksofnyc feels like flipping through a pack of trading cards, except instead of stats, each archetype comes with outfits and drink orders. Resist all you want, but you'll likely identify with one of the curated personalities on the feed. There I was in the binder, I realized: shearling-wearing, whole milk–drinking, Balthazar-dining, Lana Del Rey–listening, cozy-inclined woman.
But it's not shade. The account isn't mocking the circles that it spoofs. The comments don't suggest offense so much as delighted acknowledgment by fellow "teammates." Why, in an era that places so much emphasis on unfettered self-expression, do we find such contrarian joy in looking like others? "People are happy to feel seen and be part of a cultural conversation, even if it's not an entirely flattering one," says the account's founder, Sasha Mutchnik. "And we've been programmed to define ourselves by what we wear and buy…. So while it may seem counterintuitive, in our hyper-individualized world, to want to admit a collection of six to eight items is 'literally me,' it's a way of saying you're a part of a group, and are, by extension, normal."
What starts as mere "twinning" expands into connection in a disconnected time. After a period of not being able to reach out and touch each other, now we're just a shared link away from embracing in matching clothes. We can lie on our separate beds, but stare into the same glowing light of our phones, learn the same skin care routines, order from the same vintage stores, watch the same shows—and then emerge into the real world and discuss those things with each other, while also looking like each other.
The runways aren't immune from this effect. Prada's spring 2022 collection took place in both Milan and Shanghai—at the exact same time. Guests in both cities watched outfits come down the catwalk as their halfway-across-the-planet counterparts were projected onscreen. As co–creative director Raf Simons explained in the show's press notes, "It's about sharing—not just sharing imagery, not just sharing through technology, but sharing a physical event." Meanwhile, "twinfluencers" Hope and Grace Fly and Reese and Molly Blutstein make showing up to Fashion Week in coordinating looks a virtue, not a gaffe.
There is a sense that similar gates are being opened everywhere, resulting in a mass decentralization of style. Mine is yours, yours is mine, and this whole planet is ours to match on. Influencers painstakingly credit their outfits so you too can "get the look" (and they can get the affiliate revenue). Newsletters like Jonah Weiner and Erin Wylie's Blackbird Spyplane provide friendly sartorial suggestions for their thousands of readers. The common thread is generosity: indulging in the bounty of options, together. Sameness is no longer a taboo—it's a form of bonding.
My friend Krithika Varagur had a group text with fellow wearers of a specific snap cardigan. When she made friends with another aficionado of the Agnès B. style, "We immediately felt simpatico in some vague but visceral way that I think was related to our wardrobe choices." (I thought about whether I'd be more inclined to trust someone with my secrets if I could trust their taste in knits.) "Bonding over having similar style is what brought me to a lot of my most beloved friends," says Avina Patel from the Twitter account @warmtoned. "I feel relieved knowing someone else shares an indulgence I do."
In photos of Julia Fox's February birthday party, no one in her identically-corseted, baby Birkin–toting group of girlfriends appears to believe matching is a fashion "don't." Kylie Jenner and her best friend Anastasia "Stassie" Karanikolaou have been twinning since they were kids. And for actual twins Simi and Haze Khadra, who share an Instagram account, their outfits match as much as their DNA. The thing about twins (noun) who also twin (verb) is that it creates a single, bolded personality—double the dose of mesh outfit and moody makeup.
If last summer was symbolized by hedonism and sex, this one appears to be summoning something witchier, beckoning us to observe and mirror one another rather than thrusting us at each other. The game that is life can seem like an unusually competitive one. Something to consider while getting dressed for your next dinner party: Most teams who win games show up in the same uniform.
This article appears in the May 2022 issue of ELLE.
This content is created and maintained by a third party, and imported onto this page to help users provide their email addresses. You may be able to find more information about this and similar content at piano.io