Kate Winslet Looks Back On Her Best Beauty Moments From Over The Years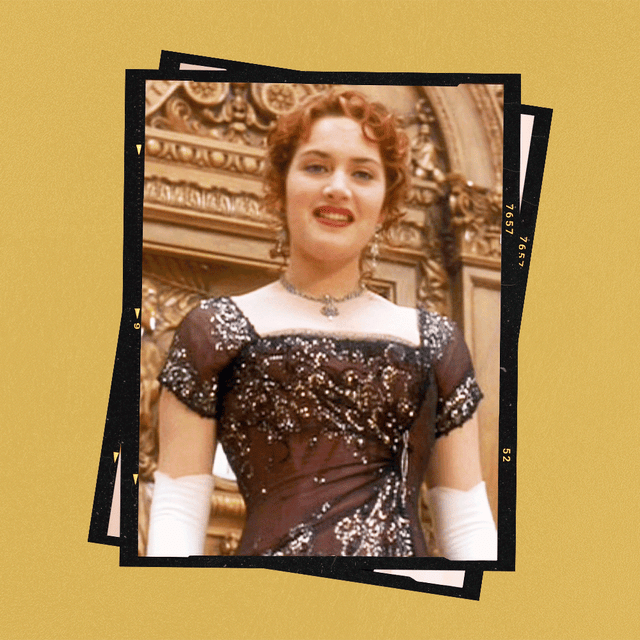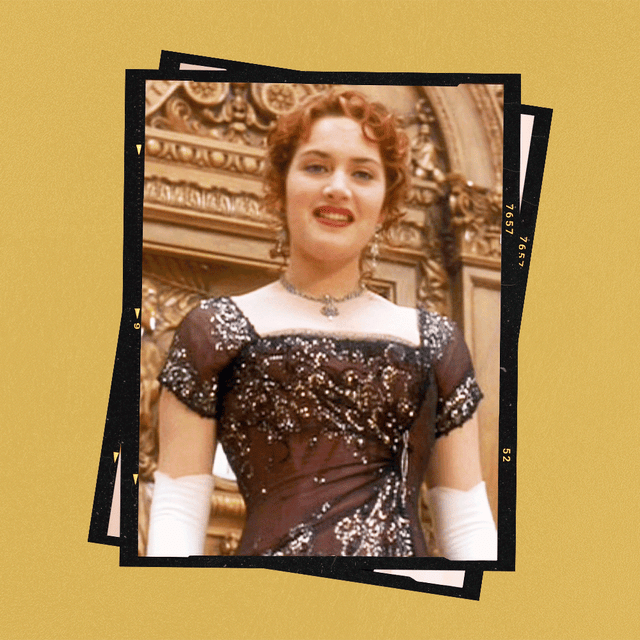 Courtesy
Welcome to Legends Only, a look back at the best beauty moments from our favorite celebrity legends. Below, Kate Winslet walks us the her best red carpet and movie magic transformations— from fire-engine red curls that started her career to all the wigs (and eyebrow wigs) that she's worn since. Here are the stories behind the glam.
---
"I didn't think the movie was going to be such a big deal," actress Kate Winslet shares over Zoom about the film that launched her career (Titanic, perhaps you've watched it about 20,000 times?). "There was nothing that could have prepared us."In the almost-25 years since, the actress has practically done it all—and has had some iconic beauty transformations along the way.
We discussed it while she sat in a cozy corner at home on the southern coast of England, as well as her new partnership with L'Oréal Paris. Her first campaign is for the Superior Preference Hair Color line, which feels serendipitous after all the time we spent talking about hair dye.
Advertisement – Continue Reading Below
Titanic, 1997
"Rose was never described as having red hair, and I remember the first conversation with [director] Jim Cameron about her hair color. He asked, 'how would you feel if we did something really bold with her hair?' He wanted it to be red, but an intense, unusual red, and I was very excited about that. I hadn't counted on how hard it would be to go back to my natural hair color after filming. It took almost two years.
The hair for this scene was particularly complicated because we had a string of pearls woven through my hair. My hair isn't naturally wavy, so it had to be curled every day and was impossible to maintain because there was water all around us. We were filming in a series of tanks, so the water was always in the air, and it would create a problem for everybody's hair."
Academy Awards, 2009
"My go-to vibe for the red carpet is simple and clean. Jillian Dempsey did my makeup, and Renato Campora did my hair. I was having some real issues with my skin at the time—properly breaking out around my chin area—it was nerve-racking, and I kept thinking, 'Oh, God, now I have to go to the Academy Awards like this.' Jill did an amazing job covering it up, though."
Eternal Sunshine of the Spotless Mind, 2012
"Every single one of these is a wig. The movie was shot out of order, so sometimes my hair would be red in the morning, then after lunch I'd quickly change to blue. I loved them all. Having blue hair made me feel, well, it made me feel completely rebellious. Clementine even says, 'I apply my personality in a paste.' It's so true.
I own all of the wigs now, and my kids try them on sometimes. The reason they look so real is that they all have a natural root. And the bright pop of color was yarn dye, not hair color dye."
Academy Awards, 2016
"I do a lot of barre and yoga, so my arms are quite strong and muscular, and my trapezoid can actually get quite overworked. I chose a strapless dress for this red carpet, so if I had worn my hair up, it would have exposed that one little area I'm self-conscious about. So Renato did my hair down, which was a welcome change because I hadn't done it in a long time."
Mare of Easttown, 2021
"For this role, we wanted to change me, but not in obvious ways. It's amazing what you can do when you change the hair and change the person's clothes to what you're used to seeing. That brilliant hair is a wig—plus, we added in makeup to put some darkness on my face. Also, if you look closely at the brow, you can see that it's a different shape. I do not touch my eyebrows at all. They are naturally arched. For 'Mare,' we added in these teeny, tiny patches of an eyebrow. This woman developed them for me when I was doing The Reader. They are like little lashes that you glue to your eyebrow, and they completely blend in and disappear."
This content is created and maintained by a third party, and imported onto this page to help users provide their email addresses. You may be able to find more information about this and similar content at piano.io
Advertisement – Continue Reading Below