If you like shut down all media houses in the country — Pastor to government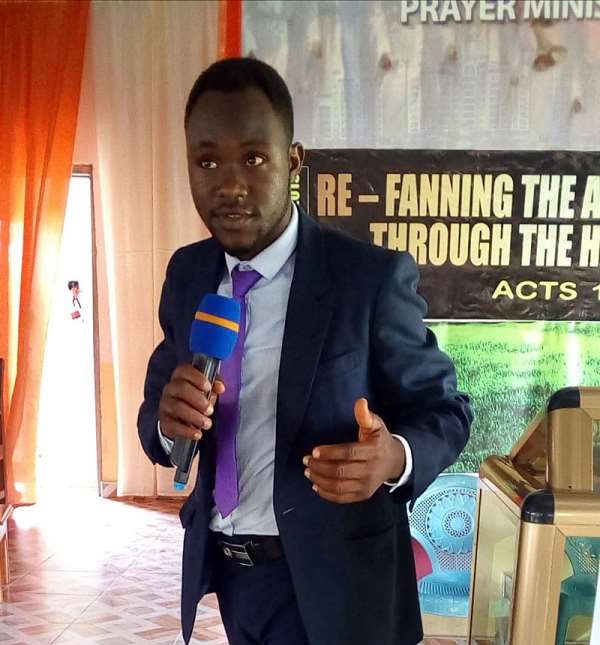 Listen to article
The Chief Executive Officer (C.E.O) of Heaven Media Ghana, who also doubles as an Associate pastor of the Apostolic Foundation Prayer Ministries in Kumasi, Rev Heaven William Boafo say he is not happy with the manner and way journalists are being tormented under the Akufo-Addo government.
His comments follow the suspension of broadcaster, Captain Smart from Angel FM in Accra for allegedly criticizing government.
Speaking to the Modern Ghana News in reaction to the suspension of Captain Smart who formerly worked with the Angel Broadcasting Network, the man of God noted that government must as well close down all stations in the country at once.
"Since government hate to hear or not ready to accept constructive criticism from journalists, then they should close down all the media houses in the country so that they can go on and do their own things."
According to Rev Heaven, the media is the fourth arm of government in the country with the mandate to create awareness, educate, entertain, exposes the rot in the society, give equal coverage to issues without discrimination and speak the truth at all times to ensure effective national development.
However the clergy observed, in Ghana officials have a different approach to the media and they would stop at nothing to achieve their agenda.
"If journalists promote you for doing good you become happy, but if they expose you for your corrupt behaviour the journalist becomes a target, what type of country are we living in," the man of God queried.
As a journalist by profession and a true man of God, I stand bold to tell government to as matter of national interest to close down all the media houses in the country, if the authorities don't want the presence of journalists or not ready to accept constructive criticism.