Falsehood is ruling the country — Apostle Godbless Boating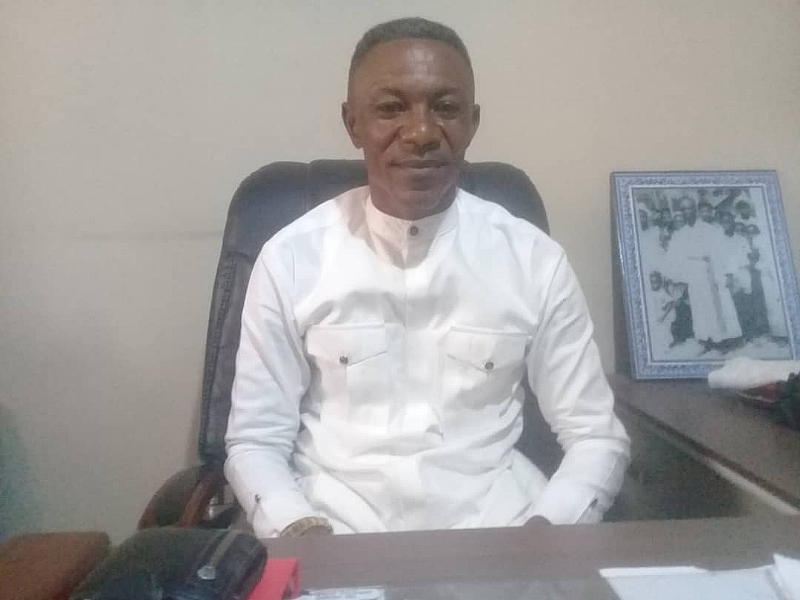 His Eminence Apostle Godbless Boateng, founder and leader of the Cornerstone Bible Church International sited at Kumasi Ayigya Tech has attributed the economic hardship in the country to falsehood by people who have been placed into positions of trust.
According to the clergy, until Ghanaians especially politicians change their mindsets and think about the development of the country first, no one should think about better days ahead of Ghana.
Apostle Boateng said this in an interview with the Modernghana News during the church's three days powerful program, dubbed, "Breaking The Generational Curses".
The Apostle noted that since creation, curses are bound in human lives, his clan and for that matter tribes and nations.
He stresses that Ghana, for example, falls within the range of "curse of falsehood" which according to him, such spirit of falsehood always commands our leaders to blindly mismanage the country after which they blame each other.
The man of God bemoaned that our politicians are always seen peddling falsehood and hardly draw lines between what is good and bad.
"They deliberately turn white to black to deceive people, whilst pastors who are supposed to speak the truth are worst offenders who jump over the truth and deceive the society, and the conducts of the chiefs are nothing worth to write home about," he stated.
The man of God noted that during the regime of the National Democratic Congress (N.D.C.) under ex-President John Dramani Mahama, the then opposition New Patriotic Party (NPP) used corruption as a trump card against the previous regime.
Apostle Godbless Boateng indicated that the then Mahama's administration faced stiffer opposition amidst criticisms from civil society groups and even pastors.
Apostle Boateng stated because of the attitude of NPP when in opposition Ghanaians were expecting that the ruling NPP could fix the economy with all the angelic talks and promises.
But the clergy expressed his disappointment that inspite of the unprecedented corruption going on in the country, Ghanaians including chiefs, civil society groups and pastors who underrated the administration of former President Mahama have kept quiet as if nothing wrong is happening in the country.
The hypocritical part of Ghanaians, the Apostle noted, is the fact that people are afraid to speak the truth about the current state of affairs in the country including dumsor.
Apostle Godbless Boateng therefore took the opportunity to advise responsible Ghanaians to wake up and demand what is right.