Cover treatment of kidney disease — KATH doctors, patients to NHIS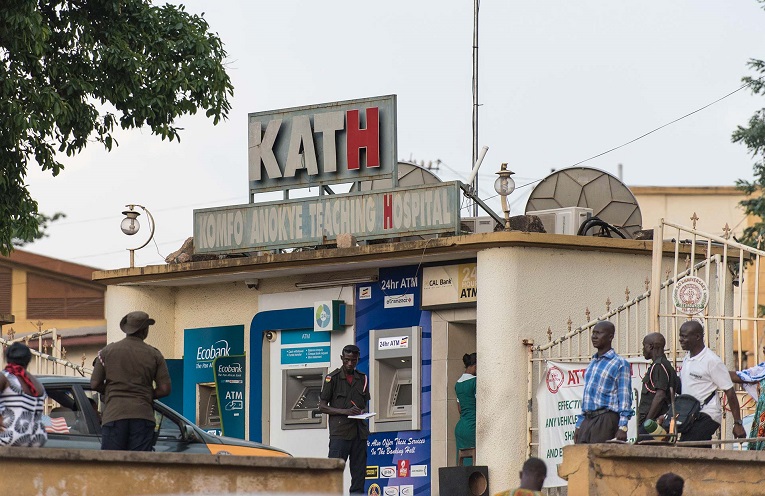 Doctors at the Komfo Anokye Teaching Hospital (KATH) have bemoaned data that suggests that about 30 children between the ages of two and 14 years with kidney diseases are left to die annually because of financial constraints.
At the Paediatric Nephrology Unit of the Komfo Anokye Teaching Hospital (KATH), an average of 150 kidney disease patients are admitted on a yearly basis.
Health officials have raised concerns regarding the huge cost of treating kidney disease for the average Ghanaian.
Out of about 1000 outpatients who visit the paediatric nephrology unit annually, only a few of them return to access health care due to the cost involved.
The doctors are therefore urging the government to ensure that the National Health Insurance Scheme (NHIS) captures the treatment of End-stage Kidney Disease.
They say 25 children with End-Stage Kidney Disease (ESKD) on average die each year as a result of the lack of a paediatric hemodialysis unit compounded with the lack of kidney transplant facilities in Ghana.
Dr. Animah Sarfo, a Paediatric Nephrologist at KATH in a Citi News interview said the situation is not only worrying but disturbing because such patients are left to their fate.
"Since the establishment of the unit, in collecting data from the year 2014 on end-stage renal disease which requires renal replacement therapy [dialysis or transplant], we found out that, averagely, 25 children come to our unit who require dialysis and transplant, unfortunately, there is no availability of paediatric hemodialysis unit at KATH."
"Transport facilities are also not available in the country. So these 25 children average in a year are counselled to go home and die or some of them die in the hospital. For acute patients, those who suddenly have a reduction in their renal function, we are able to do peritoneal dialysis for them and since 2012, we have been able to do that for 225 patients," Dr. Animah Sarfo said.
She added that these deaths are avoidable if the government adds the treatment of such diseases to the list of treatments on the National Health Insurance Scheme.
"Our aim as a unit is to be able to help these children to be able to save their lives through chronic hemodialysis which later leads to transplant. Although transplant is expensive [with three-month medication], you will need about $40,000 to achieve that."
[embedded content]
These children are among the many whose parents and guardians are unable to take care of the financial obligations associated with their treatment.
Without any special or divine intervention, these children will end up being part of the 25 people who are advised to go home and die annually.
Some parents whose wards are suffering from various stages of Kidney diseases say they are helpless.
They are thus appealing for the government's support.
—