Minority Leader Partners NR Minister to End the Sales of Public Properties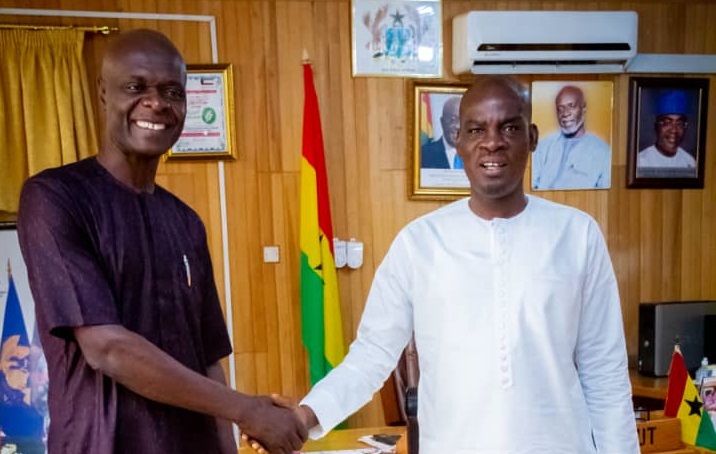 The Minority leader in Ghana's Parliament Hon. Haruna Iddrisu who double as the Member of Parliament for the Tamale South constituency has established talks with Northern Regional Minister for the welfare of the Region.
The two eminent persons, though from different political ideologies held the productive meeting at the offices of the Northern Regional Minister, Alhaji Shani Alhassan.
Hon. Haruna Iddrisu was confident that, the Regional Coordinating Council under the able leadership of the Minister will help bring positive change in the region especially the grabbing and selling of Public lands, properties, and other social predicament.
According to him several self seeking individuals in the region have set a bad precedence for their parochial interest to the detriment of the larger populace which will in the long run, affect the proper development of the region and generations yet unborn.
This he said, their collaboration is aimed to combat such canker and make Northern Region a better place to stay.
Hon. Haruna appealed to the Minister to help reversed the already sold properties.
The Northern Regional Minister, Alhaji Shani Alhassan on his part called on political figures in the region to join hands in the development of the Region.
The Minority leader used the opportunity to congratulate the Minister on his assumption of office, after his nomination and subsequent vetting by the Parliament appointments committee.
In attendance was the Regional Coordinating Director, Alhaji Alhassan.
By Ibrahim Nurudeen