GMA wants Christ Embassy leaders prosecuted over COVID-19 protocol breaches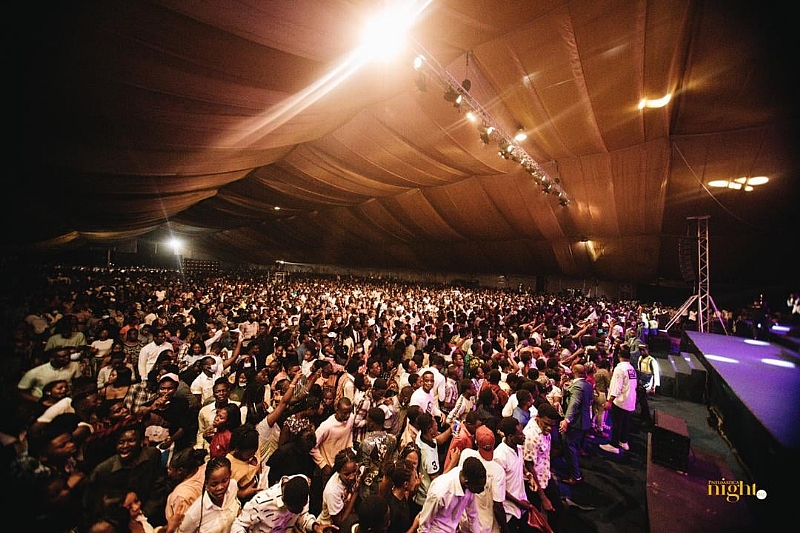 The Ghana Medical Association (GMA) has asked for immediate prosecution of the leadership of the Christ Embassy Church Ghana for allowing its members to flagrantly breach COVID-19 safety protocols at an event organised at the Fantasy Dome in Accra last Friday.
The group in a statement said the church service was not only a super-spreader of the virus but also an unlawful and reckless event for which the organizers should not be allowed to go scot-free.
In a statement to condemn the act, the GMA demanded that the Attorney Generals' Department and the Ghana Police Service to as a "matter of urgency ensure the swift prosecution of all persons (leadership of the Christ Embassy Church Ghana, the organizers of the said event, owners and managers of the Fantasy Dome and any other culprits".
Trending videos of the alleged gathering, dubbed "Pneumatica Night" shows a non-mask-wearing mass crowd, screaming, chanting, and dancing to the "evangelism" of non-mask-wearing
leaders.
But this the Medical Association says "defies all logic especially during this crucial time of the COVID-19 pandemic."
"The GMA strongly condemns this behaviour by the leadership, organizers, and members of the Christ Embassy Church, Ghana. Their unlawful act will set a bad example for others to follow if it goes unpunished. A swift prosecution is needed t serve as a deterrent is needed to serve as a deterrent to all", the group statement added.
—citinewsroom