Zebilla: Lack of toilet, bathrooms at Sapeliga maternity ward compel pregnant women to shit in bush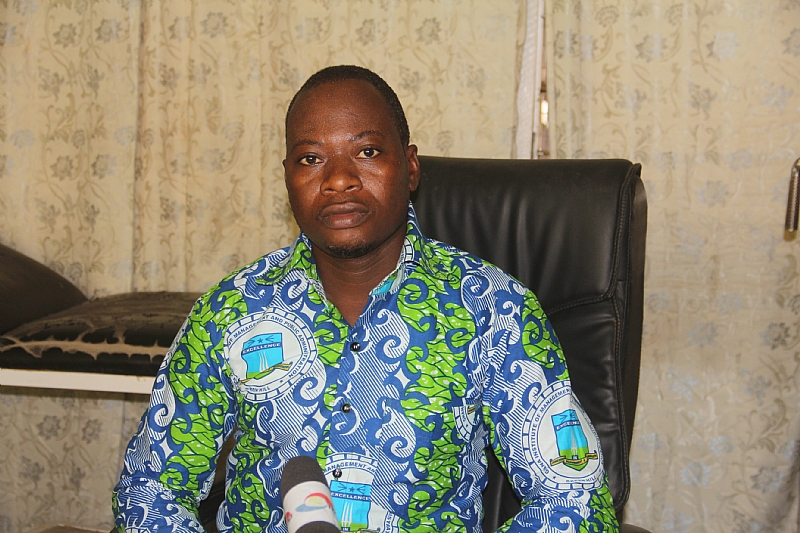 The lack of toilet facility and bathrooms at the maternity block of Sapelliga Health Centre in the Bawku West District of the Upper East Region is affecting health care delivery in the area.
The Sapeliga health centre which serves over 15,000 residents in 29 communities has never seen a facelift. The maternity block is being invaded by bats hanging on the walls and corners of the maternity ward like wall decor, with windows hanging loosely.
The Physician Assistant who is incharge of the health centre, Mr Cletus Wepiah, says despite the challenges, they remain committed to providing the best form of healthcare.
According to him, the lack of a toilet facility and bathroom at the Sapelliga maternity block is a major worry to them as patients resort to the bush to free themselves.
Mr Cletus Wepiah Cletus, says the old and weak maternity block is becoming a death trap.
He said the walls of the building are full of visible cracks, some beds and benches at the OPD are broken.
Mr Wepiah, acknowledged, one Mr Desmond Bugbilla, a resident of Sapelliga who regularly supports the health centre with donations of various items.
He said Mr Desmond Bugbilla has donated beds, wheelchairs and mattresses among others to the facility.
The Midwife of the Centre, Madam Matilda Adabore, said the environment is not fit for pregnant women and health officials.
She noted that pregnant women go through stress during delivery. She says urine and faeces are sometimes collected in a bucket and thrown away when new mothers after delivery are unable to go out of the ward to ease themselves.
The facility is also not spacious enough to hold five pregnant women at the labour ward, a situation which makes it difficult for them to constantly monitor the mothers 24hours after delivery before they are discharged.
Madam Matilda called on government, philanthropists, and willing individuals to come to the aid to help provide them with a spacious and befitting maternity block with all the facilities to ensure that no woman dies in delivery.