Please have mercy on me and forgive me – Akuapem Poloo begs court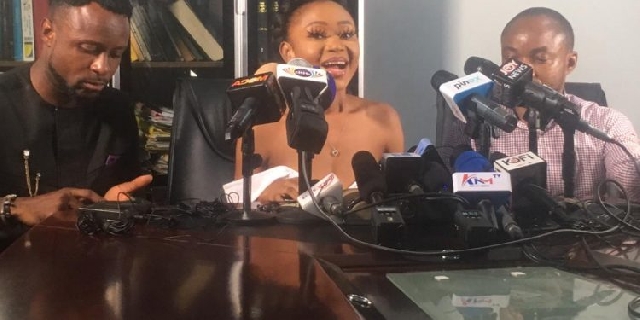 Actress Akuapem Poloo has said she did not know posting nude pictures of herself and her son on social media will land her into serious trouble.
At a press conference on Saturday, 24 April 2021, the socialite said expressed gratitude to President Nana Akufo-Addo, Minister of Justice Godfred Yeboah Dame and everyone else who was helpful during the past few days of her ordeal.
"I didn't know that taking a photo with my son in that manner would put me in trouble. I didn't know it wasn't a good thing. Please, have mercy on me and forgive me", she pleaded.
She claims, "I didn't do that intentionally."
"I want to urge my colleagues and young people, too, to desist from such an act, especially all forms of nudity. We need to put a stop to it. It is not good," she advised.
The video vixen was released from the Nsawam Prison on Friday, 23 April 2021 on an GHS80,000 bail pending the determination of her appeal against a 90-day jail term in connection with the nude publication.
—classfm