Nwabiagya DCE faces stiff opposition over her re-appointment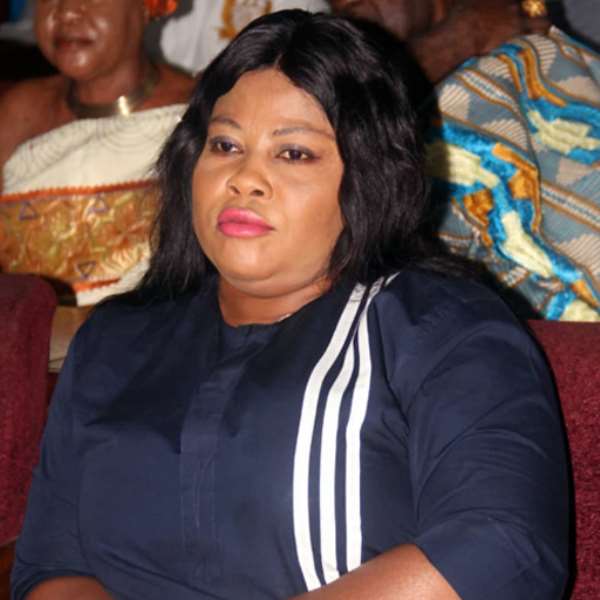 Listen to article
The Chiefs and people of Barekese in the Atwima Nwabiagya district of Ashanti are appealing to the president not to reappoint their District Chief Executive Hon Rebecca Yeboah.
The people say their DCE has an intense hatred for Barekese which is the District capital due to her selfish interests.
According to them, re-appointing her for the same position will not only be harmful to the chances of the ruling party in the 2024 elections but also mean the presidency has endorsed her gross disrespect for Chiefs and opinion leaders in the area.
The people made these comments during a press conference at Barekese.
A spokesperson for the Barekese Concerned citizens who Organized the Press Conference, Rev Kwame Afreh Acheampong said they had had enough of the disrespect of the DCE and can no longer tolerate her.
He alleged that Hon Rebecca Yeboah due to her deep hatred for Barekese intends depriving Barekese of its political status and infrastructural head offices, an act they would also resist with their last drop of blood.
"Our DCE wants to relocate our District Police Headquarters from Barekese, she wants to relocate the DCE's residence, she wants to Relocate the district hospital and the district Fire station all to Maaban but we will resist it anytime. My President, please listen to us and appoint a new person". He alleged.
The Chief of Barekese Okofo Amoapem Brenya l also reaffirmed the disrespectful behavior of their DCE to people of the area even including Traditional leaders, describing it as worrisome.
"She doesn't respect traditional authorities and also involves herself in chieftaincy disputes in the area." He alleged wondering how she can enhance peace by taking sides.
Okofo Brenya l said it would be a mistake for the president to reappoint Hon Rebecca Yeboah as their DCE because she didn't come to seek the development of Atwima Nwabiagya North District.