Spiritual marriage and family covenant, bane of marriages — Prophet Blessing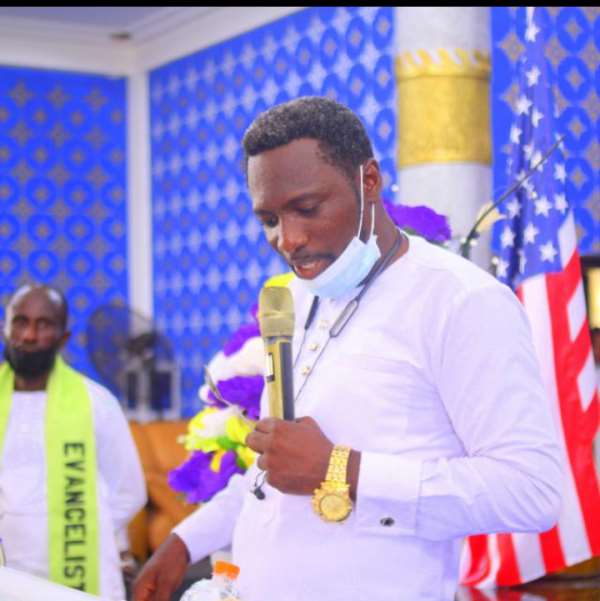 Listen to article
Divorce is one of the painful experiences some couples and families have to go through at some point in time. No family or religion necessarily accepts divorce but, it happens among married people due to a lot of factors.
It normally arises after a protracted disagreement between a couple where all possible avenues to seek solution has been found but, the couple are still intransigent and are unable to reconcile.
Divorce among Christians is unacceptable yet still some Christians go through weddings and still divorce after some time.
To divorce means, one has to go through a formal process of ending a marriage. It's more permanent than separation and involves a legal process that can be protracted and energy sapping especially in Ghana.
According to research, the rate of divorce in Ghana is quite substantial. In 2019, about four thousand divorces were recorded, which statistically means the divorce rate in Ghana is around 10% on average. That's considerably higher than the average rate in 1960, even in 2010, but the overall numbers are pretty low.
The nominal figure of four thousand divorces is on the high side for Prophet Nana Yaw Blessing which demands the attention of the church.
In a conversation with DC Kwame Kwakye on GBC Radio Central, 18th April 2021 on the topic "What Accounts For The High Divorce Rate Among Christians", he posited that, there are main two main causes of divorce.
He cited physical and spiritual issues.
The physical issues, he said has to do with infidelity, physical and emotional abuse, assault, disrespect and sheer incompatibility that arises among couples. The physical causes of divorces are matters that can be resolved but it sometimes gets to a head where the couple have to go their separate ways.
Prophet blessing revealed that, the spiritual issues that affect marriages are twofold; spiritual marriage and family covenant.
According to him, spiritual marriage is a situation where two spirits connect with each other, which encourages them to see each other at a different dimension. But, in reality, spiritual marriage is the union between a human being and spirit being. Thus, the spirit is married to the spirit within the human being.
"What Actually happens is that those who have spiritual marriages normally experience wet dreams. When they sleep, they dream having sex with someone which can be intermittent or very regular".
To this, Prophet Blessing noted that, "once you begin to have such dreams, then you must know that you are married to a spirit. This is a spiritual matter and you need help.
"Among some people, the marriage bond is so strong that, even when those involved begin to dose off, they would see their spirit husband or wife approaching them".
Similarly, he explained that, when it comes to family covenant, that is where a family deliberately refused to honour their promise to a spirit or deity after receiving favours from it.
He added, in such circumstances, the spirit can decide to prevent either the men or women in that family line from getting married.
"In some families, one would find out that, all the women have children but have no husbands or the reverse. In some very disturbing situations, the women may have children with different men.
"When these things happen, then either people are suffering from spiritual marriage or family covenant and something needs to be done."
The prophet continued, "once the spirit is married to you or is following you, if nothing is done, that spirit shall fight your spouse till the marriage collapses. "The spirit normally causes confusion between the couple until the marriage breaks down beyond repairs".