OpenLabs NIIT holds matriculation for fresh students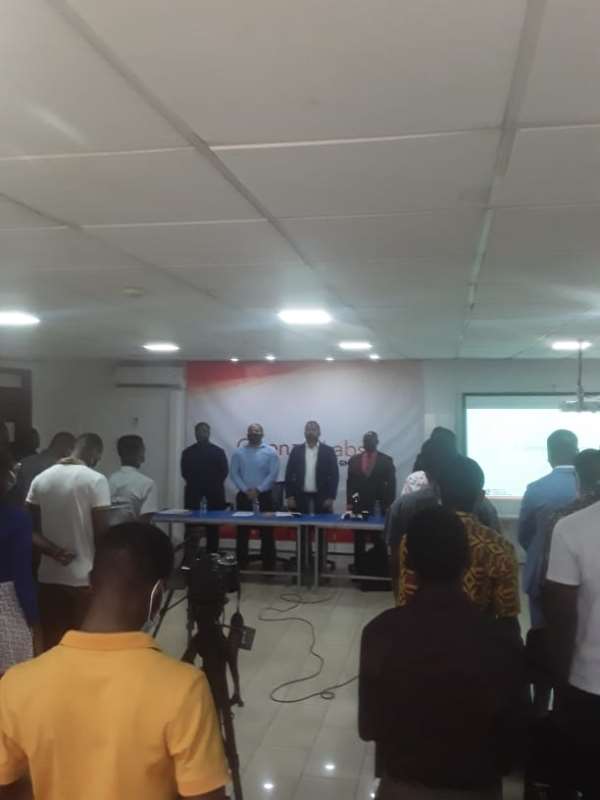 Listen to article
The OpenLabs NIIT computer institute today April 17, 2021, held its Matriculation Ceremony at its Accra campus to officially admit 25 advanced diploma freshmen and women.
The event which was held with the freshmen and women present at the school's auditorium ushered the new students officially and oriented them on happenings of the institute.
Addressing the freshmen of the institute via Zoom, the coordinator of the institute, Mr. Abdul Basit Rashad urged the students to be abreast at all times with activities in the school.
He also admonished them to take their academic works seriously.
"We are equipping you here to be able to go out into the world, ready and always in the position to solve everyday problems with IT. Remember that everything that is done here has its practical aspect out there in the world waiting for you," he stated.
He added that students must be ready to help gather information with the help of ICT which will, in turn, help the economy.
Mr. Basit added that students must always inculcate the habit of proper planning before approaching innovations or trying to help with problems they are been faced with.
Also speaking at the event was the Head of Academics of the institute, Mr. Augustine Danso who touched on the discipline advised the fresh students to behave well during their stay in the institute.
He added that the institute was going to deliver all resources the students needed to acquire knowledge whiles there.
He urge them to approach authorities should they have problem about their studies.
"I will urge you all to learn hard whiles you are here and don't forget to read wide and as much as you can because we are in an era where acquiring knowledge isn't too difficult thanks to technology.
"There are so many items online where you can read almost everything you want to read and fortunately, there are audio versions too so you can just get them to listen in your free time," he stated.
Mr. Danso further urged all students to use time judiciously, therefore, advising them to create personal timetables which they will devote to at all times.
Students stand the chance of furthering their education in the UK to pursue undergraduate programs from selected institutions after level 200.
Speaking to ModernGhana News on the sideline of the event, Head of the institution Mr. Asadullah stated that due to the impact of Covid 19in person class sessions students have the opportunity to choose whether they will be in class sessions or join class sessions on well designed virtual platforms.
Openlab NIIT formerly not known for the tertiary diploma has started such programs and in conjunction with UK-based institution the ATHE, a global awarding organization regulated by Ofqual and the other UK and international regulators.
Students are assured of internship programs at corporate institutions to help them acquire diverse skills and also to create job opportunities.
The institute boasts of a strong server room, a conducive environment, and spacious classroom facilities which all contribute to the sterling academic performance of students.