Concerned NPP Youth of Bekwai kicks against the reappointment of Bekwai MCE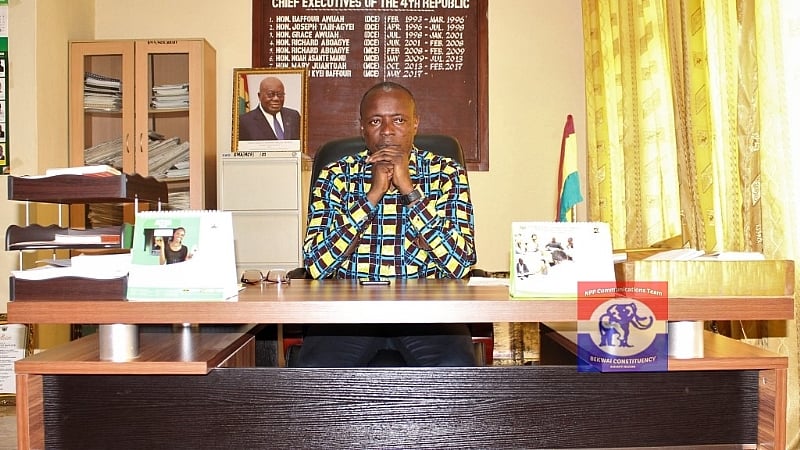 We, the Concerned NPP Youth of the Bekwai Constituency in the Ashanti Region of Ghana wish to petition His Excellency, the President of the Republic of Ghana, Nana Addo Dankwa Akufo-Addo, not to re-appoint/re-engage or retain the current Municipal Chief Executive (MCE), Mr. Kwaku Kyei Baffour as the next MCE for the Bekwai Municipality in the Ashanti Region.
We are of the firm belief that assuming the MCE position were to be elected, Mr. Kwaku Kyei Baffour would certainly have lost our vote, because he woefully failed in the performance of his duties as the MCE and for that matter the Chief Representative of Central Government in the Bekwai Municipality between 2017 and 2020.
It is our duty as NPP faithful's and more importantly as citizens/residents of the Municipality, to hold our leaders accountable (in this case the MCE) and hence demand quality leadership and better representation of assembly members for the development and improvement in the standard of living for residents of Bekwai Municipality.
We have come to this decision based on numerous reasons including, but not limited to an agenda by some constituency executives which was aimed at unseating the current Member of Parliament for Bekwai who doubles as the current 1st Deputy Speaker of Parliament of the Republic of Ghana, Hon. Joseph Osei-Owusu during the 2020 Parliamentary Elections.
Pertinent among our issues are the following:
1. As an appointee of the President and an NPP Member, it was fit, proper and needful that Mr. Kwaku Kyei Baffour, the MCE supported the agenda of the President by working closely together with the Member of Parliament, for the 2020 elections in the interest of the New Patriotic Party in order to retain the Parliamentary seat. The then MCE FAILED to do this.
2. The Bekwai Constituency is one of the key strongholds of the NPP which has over the years contributed immensely to NPP electoral fortunes since 1996 in terms of the number