I wanted to become a Catholic Priest but Ambrose Dery influenced me to become a lawyer — Dominic Ayine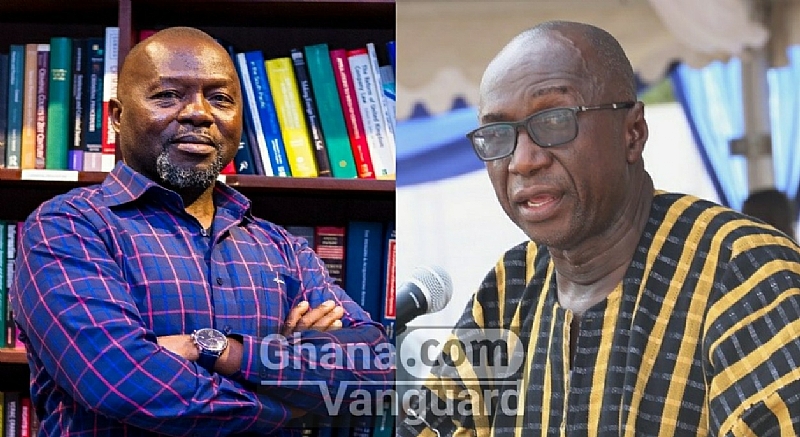 Opposition Member of Parliament for Bolgatanga East Constituency and former Deputy Attorney General under the erstwhile John Mahama administration, Hon. Dr. Dominic Ayine Akuritinga has given a chilling account of how the Minister for Interior, Mr. Ambrose Dery advised and influenced him to become a lawyer.
According to the NDC lawmaker, he never thought of becoming a lawyer when he was growing up as a student but rather, to become a Catholic Priest. He indicated that his dream of becoming a Catholic priest vanished when he first met Ambrose Dery who was a young lawyer at the time.
"…I actually wanted to become a Catholic priest…but somewhere around the time I was in Form 3, then I met Lawyer Ambrose Dery. At that time, I think this was around 83-84. Ambrose had just come out of law school as a young lawyer and then I met him. His junior brother, Patrice Lumumba was my friend, we used to attend student meetings together. So, Lumumba introduced me to Ambrose and that day, Ambrose was wearing a black trousers, a black shoe and then a white long sleeve shirt….
Lumumba told him that; "this is my friend Dominic, one of the students in our students' association'…and then Ambrose said; 'what would you want to become when you grow up?'. So, I just muted and he said; 'you're in Notre Dame and you want to become a priest' and i said yes and he said; 'no, become a lawyer.
"…we just laughed about it and we walked away and that was when for the first time, the idea of becoming a lawyer was planted into my mind."
Hon. Ayine was speaking to Aisha Ibrahim on JoyNews' PM Express program on Friday, April 16, 2021 monitored closely by this portal.
— // Contributor on ModernGhana