Washed ashore dolphins: Nzema East Municipal Assembly urges public to report anyone still keeping them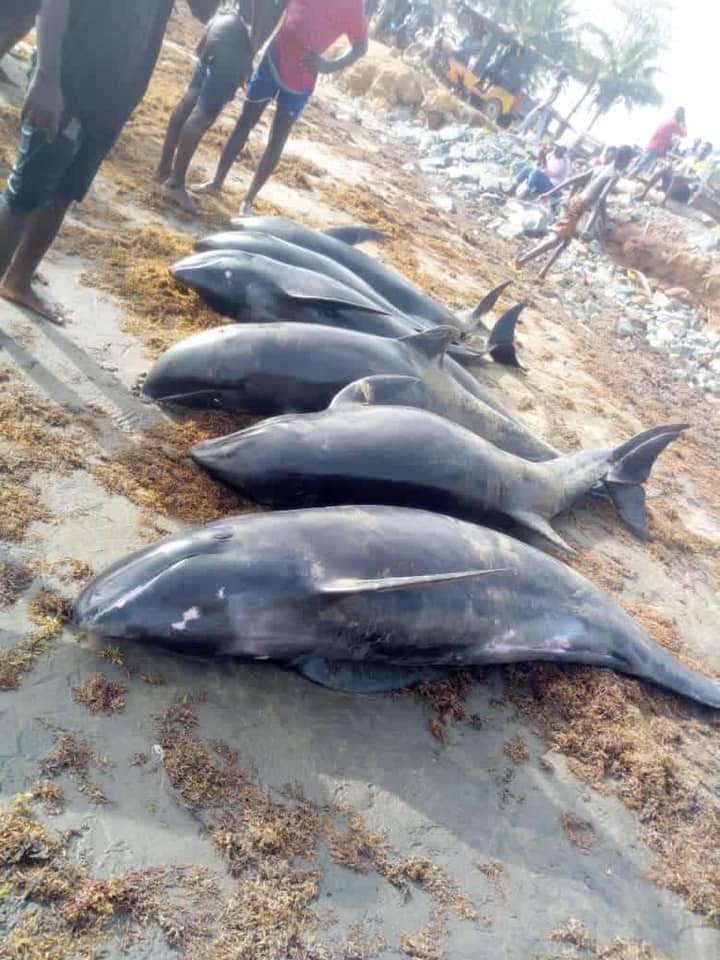 The Nzema East Municipal Assembly in the Western Region has called on the general public to volunteer information that can lead to retrieving of the fishes that got into the hands of people and probably in the markets.
This comes at the backdrop of news reports that dolphins were washed ashore on April 4, 2021, at Brawire Akyenim Coast in the Municipality.
In a statement issued by the Municipal Assembly on 7th April 2021, the assembly urged the public "to volunteer information of all suspected cases of possession or selling fishes washed ashore to the relevant institutions like the BNI, Police, Environment Health Officers, Chief Fishermen and local authorities for action to be taken on them".
The assembly says it has engaged the FDA, the Fisheries Commission and other bodies on the matter and samples have been submitted at the laboratory for investigations.
"Nzema East Municipal Assembly has engaged the Fisheries Commission and other relevant agencies like Food and Drug Authority, Department of Fisheries and Aquatic Sciences and Centre for Coastal Management of the University of Cape Coast and have taken samples for laboratory investigations. In due cause, the public would be made aware of the findings."
A team set up by the municipality was able to retrieve 38 dolphins out of the about 200 fishes washed ashore out of which 38 of the retrieved ones were dead and have since been buried.
The other 30 live ones were released back into the ocean.
So far about 132 dolphins are believed to be in the hands of individuals which the municipal assembly is asking for their return.
The assembly is also asking those who might have "accidentally" eaten the fishes to avail themselves for medical screening to avert any adverse medical condition that may arise.
"The Nzema East Assembly has intensified its public education and sensitization cautioning the general public to desist from consuming the fish washed ashore since the cause of death had not been established".