Achimota School brouhaha: GES exhibiting double-standards – Educationist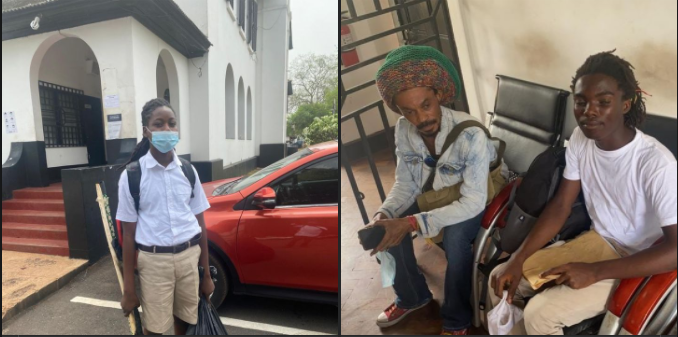 An educationist with the University of Education, Winneba, Samuel Ziga has described the Ghana Education Service's handling of the controversial Rastafarian saga double-standards.
According to him, the dreadlocks would not affect the teaching and learning of the students adding that one cannot be forced to change one's faith.
He is of the opinion that counselling rather than outright rejection may have helped the students understand the nuances of the rules and regulations better.
Speaking to Regina Borley Bortey on the Starr Midday News, Mr Ziga said "I've heard that they said they should admit these students, and later I've heard that they said they shouldn't admit them. Now what kind of double-standards is this?
"What crimes have these children committed if because of the dreadlocks what impact will the dreadlocks have on the teaching and learning of these young ones."
He further explained: "Now, you cannot force somebody to change his faith if that person is a Christian he's a Christian. Are we going to use religion as a basis to admit people or not to admit people? The majority of Ghanaians think that if you're Rastafarian you are indisciplined, you are bad. It is not true. If you look at their doctrine, they are even more honest than some of us who pretend as if we are holier than thou."
"We are in this country, armed robbers dress like managing directors and they rob, so is it appearance that is making the school not to admit them? And remember education is a right and not a privilege. And you are there as a headmistress and you say because someone has made dreadlocks and you say you'll not admit him. And GES having double standards on this thing, I'm shocked."
Mr Ziga further stated "what if someone also uses a blade to cut his hair down [sakora] what effect will that also have on the children. These things are popped up because there is no policy on counselling in our schools. Headmistresses are appointed, they don't have any counselling background so they think they can only use force and brut to work. We are in the 21st century, these students need counselling. And when they are counselled, and they realize that a lot of our friends are not into this, they will willingly go and cut down their hair. You don't force someone to go and change his faith."
—starrfm